"They're the most underrated group of men in a community," Senator Harold Hughes said in an interview soon after he came to Washington this year. The former Iowa governor, a Democrat, was referring to Negro pastors. Hughes spoke out of his experience as a licensed Methodist lay preacher and as governor, which gave him the opportunity to study first-hand Negro living conditions in his state's few sizable urban centers. "It was my sad duty to inform a convention of Negro ministers of the murder of Martin Luther King," he said. "I was speaking before them when the news came."
Evidence is impressive that what the senator said would be readily confirmed by responsible police officials around the nation. An analysis of ghetto nitty-gritty most likely will show that when the going gets roughest, the men and women preachers—especially those of the storefront variety—are the policeman's best friends.
Storefront churches, often housed in a vacant theater or an abandoned store, are common in inner-city areas across the nation. Most are small, with twenty to 200 more or less regular attendants. But, spotted as they are where crime generates crime, their cumulative effect is a force any city would sorely miss if it were suddenly withdrawn.
In some cities, such as Washington, which now has a 70 per cent non-white population, black clergy groups organize along police precinct lines. By reckoning with their limitations, they are able to get practical results instead of being stalled on grandiose never-to-be-reached designs.
As Kenneth Dole, veteran religious news writer for the Washington Post, described the Second Precinct Clergymen's Association, it has concerned itself "not with some particular project but with the general improvement of life where mean conditions offer the greatest opportunity for improvement." The association includes 105 storefront and more imposing Negro churches.
Washington's Second Precinct embraces a couple of square miles of America's festering crime cancer. It takes men like the Rev. L. T. Rice, Corinth Baptist Church's bulk of a man, to do the job others can't do. Although much of his pastoral challenge is met on dark street corners, Rice says he's never had a bad experience at night.
This well-educated pastor (B.A. from Lynchburg [Virginia] College, graduate work at Howard University) holds the respect of the community. There is no condescension in his approach to his street parishioners. Rice believes in using short words the people understand, and though mild-mannered and at times reticent, he can put things bluntly when that's what is needed. Most whites seeking to minister where he does just wouldn't get through.
Although Rice's church is not of the storefront variety, he understands the plight of the part-time ministers, many of whom work as laborers or clerks by day. Only about 10 per cent, Rice feels, have other than the best of motives in carrying on such ministries. For the most part, there is little money to be gained. Rice, who has been pastor at Corinth Baptist for twenty-five years, started out in clerical work in government agencies forty years ago.
"I don't find any trace of hatred toward whites within the storefront churches," Rice asserted. "They feel we've all got to live together."
Senator Hughes points out that whites often look down on Negro ministers because of their education lack. But up to a point, this lack proves to be an asset in their ministry, though Rice and many others wish there were a way to upgrade their training. White churches just don't reach the needs of most blacks. In the major denominations, only about 2 per cent of their black constituents are in integrated churches. The rest are in all-black congregations of the denomination or in counterpart communions. If Negroes start coming into a neighborhood and its churches, the churches go black by default.
Even if whites showed a better attitude, however, the liturgy of most white churches would continue to hold little appeal for the black who is not bent on "whitening" his native cultural tendencies. A service where tambourines and music with "soul" are used gets across, whereas even the bouncy music heard in many fundamentalist white churches might not. Rice says that in the Second Precinct, 30 to 40 per cent of the storefront services are of the Pentecostal-Holiness format. Among American churchgoers as a whole, the figure is only 3 to 4 per cent.
Middle-class whites don't speak the same language as ghetto Negroes, and a linguist has prepared a New Testament translation—soon to be published—in the ghetto street dialect. As Methodist theologian Dr. James H. Cone of Union Theological Seminary (New York) views it, the difference is more than syntactical. Whites concern themselves with situational ethics or the death of God or the meaning of life, but these are topics for the affluent society. "Whites may wonder how to find purpose in their lives," Cone says, "but our purpose is forced on us and laid out for us."
The philosophically more aware black either becomes a militant or else recognizes that blacks and whites are "in this thing together." Some of the militants are working from within the churches, calling for black power within the structure, for recognition of Negro values, liturgy, and perspectives, and even for a "black theology."
Most of the militants, however, are outside the churches. The Rev. Lawrence Smith of the 135-member Union Bethel Baptist Church in Chesapeake, Virginia, says that since World War II and the upsurge in the civil-rights movement, there has been a big falling away in church attendance among Negroes. Before the rights movement, Negro pastors were teaching their people that in this world they would have troubles and that they'd better adjust to them. But servicemen who had been around just didn't buy that placid outlook. In time, rival groups began to arise and ask jeeringly, "What has the Church got to offer?"
Smith won't discount the Church that lightly. "After all," he said, "the Church has been the spearhead of all we have accumulated up until now. They're saying our God is dead—that we killed him. In a way of speaking, they have something. Often, we have been talking one thing, doing another. It means we've got to keep going."
Smith's area has seen considerably more signs of black militancy than most other Southern urban centers. He says that to meet these ominous rumblings that threaten to alienate even more black parishioners, Negro churchmen must make the streets and alleys "our places of worship." Too long we have been confining church work to the church," he says. "The work we have to do is out in the field."
The storefront churches do more for their own needy than the public suspects. Women tend to the needs of children with free-floating fathers. In this they are more tolerant than their white counterparts because they realize that's the way things go in the ghetto. Although Negro believers might well concur with biblical standards on sex and divorce, Christian love will not let them turn aside the profligate person in need. Jesus didn't scorn the prostitute, they point out.
Rice and the other members of the Second Precinct Association help when the landlord pinches too hard. They provide recreation programs and health aids, assist the police in crime prevention, and help down-and-outers get jobs or welfare help. When dealing with welfare recipients, Rice emphasizes the virtues of "starting small and growing big—there's a lot more satisfaction in bringing home a pay envelope with money you've earned in it than staying on welfare."
Despite their unpretentious, often tawdry look, the storefront churches are one of America's best stabilizing forces. Ask the ghetto policeman.
Blacks May Boycott Methodist Publications
Pickets appeared last month at the Methodist Publishing House in Nashville and at several branches around the country, in a protest sponsored by Black Methodists for Church Renewal. The group wants the publishing house to join Project Equality, an interfaith effort promoting fair employment. Spokesmen said they may also boycott Methodist publications. Methodist officials have limited influence over the prosperous publishing house, which has been contributing about a million dollars a year toward clergy pensions.
Have something to add about this? See something we missed? Share your feedback here.
Our digital archives are a work in progress. Let us know if corrections need to be made.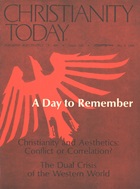 This article is from the May 9 1969 issue.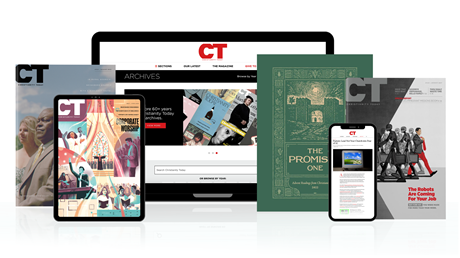 Annual & Monthly subscriptions available.
Print & Digital Issues of CT magazine
Complete access to every article on ChristianityToday.com
Unlimited access to 65+ years of CT's online archives
Member-only special issues
Subscribe
Storefront Churches: Social Stabilizers
Storefront Churches: Social Stabilizers