SEND THE WORD
I was sitting there in my office minding my own business when the phone rang. It was a casual acquaintance, the Reverend Mr. William Carey Wentworth. The obviously agitated Mr. Wentworth got right to the point. The news editor of CHRISTIANITY TODAY had refused to run his 2,300-word (unsolicited) story on the first annual convention of the Fundamental Fellowship of Independent Radio Evangelists, and, knowing that I'm acquainted with the editor, Wentworth appealed to me to intercede.
I assured him that the news editor was a walled tower of integrity and independence utterly immune to outside influence. However, realizing his need to verbalize his concern, I put on my best non-directive manner and said, "You feel this convention is of great importance to the Kingdom."
"Absolutely, my good brother!" he said, snapping to the bait. "Why, it could have a profound effect on the preaching of the Gospel over the air waves for years to come!"
"Tell me more about it," I said unnecessarily.
"Why, some of the greatest radio evangelists in the country were there! Some of those brethren are really sharp. We spent two hours in one session just discussing how to develop your own schtick." He paused—expectantly, I thought.
"Schtick?"
"Schtick, my brother, is a show-business term for an identifying device," he explained with a chuckle. "After all, with so many evangelists on the air waves you want all those good folks out there in radio land to recognize you instantly. A schtick can be almost anything. A musical device with a brass trio or a male quartet, or a catchy phrase or greeting that you always use to begin your program. Or even a folksy benediction. Anything that makes people say, 'Hey, that's W. C. Wentworth and the Good Time Gospel Hour.' "
I moved the receiver to my fresh rested ear as he continued.
"There were also some wonderful displays. One of the real amazing things was a typewriter that can type letters on different subjects automatically, even including the donor—uh—recipient's name in the text. The salesman was a real smart fellow. He said you should always include a typographical error. Gives it a 'human' element, he said, and keeps it from looking too slick. Do you realize how this can extend the great work we're trying to do?"
But there was no time to realize anything. "They've also got a machine that holds a pen and can actually sign the evangelist's name to the personalized letter. Just think—machines like this can be a veritable Aaron to hold up the arms of the evangelist in the great work of the Kingdom!"
He paused on this triumphant note, and I seized the opportunity to assure him I was grateful that the forces of automation had been brought to bear on the field of radio evangelism. Then, making a mental note to donate my radio to the Salvation Army, I excused myself and went back to my own unautomated, inefficient, schtickless work.
WHAT WE NEED
This will express my appreciation for Howard Snyder's "The Fellowship of the Holy Spirit" (Nov. 6). He has, in my opinion, put his finger on something that is vital to the Church if it is to experience the sort of revival indicated for these times.
Director, University Relations
Loma Linda University
Loma Linda, Calif.
Howard A. Snyder has said it. Now, let's spread the word. His article is the best I have seen. It's my generation that's crying for community, and the church of Christ has it. But as a pastor I recognize that we don't always have it. For that reason we have recently started two small groups and anticipate many more.… Keep up the good work.
First Baptist Church
Glen Ellyn, Ill.
I appreciated Howard A. Snyder's statement that "the koinonia of the Holy Spirit is most likely to be experienced when Christians meet together informally in small-group fellowships." … To quote Billy Graham, "I have noticed at various church conferences and retreats that the emphasis is increasing toward the 'house church' in many parts of the world. Perhaps the Holy Spirit is getting his Church ready for a trial and tribulation such as the world has never known."
Heart of America Bible Society
Kansas City, Mo.
ONE TO READ
After wading through the current supply of largely paranoid, contentious, fundamentalist literature, it was refreshing, to say the least, to receive a magazine the stature of CHRISTIANITY TODAY—a magazine as relevant and intellectually inspiring as it is truly evangelical, presenting a credible Christianity to the intelligent unbeliever.
Viva CHRISTIANITY TODAY!
St. Paul, Minn.
THE FACTS OF THE MATTER?
In response to your editorial "Which Way Chile?" (Nov. 6): Let's get our facts straight! Salvador Allende is not a Communist. He is a Socialist, and has been throughout his political career. He did poll 36 per cent of the votes, as you stated; in his other bids for the presidency he has polled this same percentage of votes. The Chilean Communists consistently poll 12.5 per cent—not even half of Allende's votes. Where do you get the idea that a Communist takeover is imminent?
You are obviously trying to give validity to a gross generalization by citing Chile as a specific case in point. You are way off base! What leads you to believe that Chile will not continue to function with a multi-party system and free elections? Surely, if you look at Chilean history and its constitutional tradition, you could not come to any other conclusion but that these institutions will continue.
I found this editorial quite superficial: not reflecting analytical thought, but rather echoing preconceived political notions.
East Palo Alto, Calif.
THE BEST ON BEAUTY
Dr. Calvin Linton ("What's So Great About Heaven?" Nov. 20) has got to be the best writer on beauty and the deepest longings of the heart since C. S. Lewis! Please, oh please, won't someone compile a Linton anthology and publish it?
Fairfax, Va.
Calvin Linton's article is helpful in focusing one's vision of the Christian's future life. A major reason, however, for the prevalent "imaginative inability to think of anything interesting to do in heaven" is that the locus of the future life is misplaced. The New Testament clearly locates the Kingdom of God on the earth made new.
Lenox, Mass.
Calvin Linton uses First Corinthians 2:9 to show that the details of heaven are "both incommunicable and forbidden." Whatever the merits of this thesis may be, First Corinthians 2:9 does not deal with that subject. Paul here is not talking about the details of heaven but the "things of the Spirit of God" in general. His point is that "the natural man does not receive the things of the Spirit of God" but "God hath revealed them unto us by his Spirit."
Covenant Orthodox Presbyterian Church
Vineland, N. J.
WHERE RESPONSIBILITY LIES
Mr. Aaseng in "Male and Female Created He Them" (Nov. 20) made several excellent points. However, it seems to me that he "missed the point" of many who believe that God is capable of correctly stating his unchanging position concerning human relationships.
Mr. Aaseng apparently had no problem inferring that Lydia "took over leadership in the first congregation in Europe," when all the Bible really shows is that she was hospitable toward Paul and his company. Furthermore, he seems willing to brush aside the inescapable directions that clearly state the different functions of man and woman. Husbands, especially those who love their wives, should not "be subject" to them—any more than Christ is "subject" to the Church, or masters subject to their servants, or fathers subject to their children.…
The Bible as a whole designates the man as responsible and accountable—and God, in his wisdom, delegates the proper authority for man to carry out his function. Real contentment will come only when both man and woman fill their created role in God's plan for our lives.
Newport News, Va.
GOD'S WILL PER DIEM
The editorial "A Striking Necessity" (Nov. 20) prompts my response. After reviewing the management/labor strife, it concludes that the Bible lays down two principles for capital and labour, namely the employer's fair pay per diem and labor's fair work per diem.
I would propose a third principle which is fundamentally Christian. It is: Man and matter are to manifest God's will per diem. The editorial seemingly implies the defective view that management and labour belong to the "secular" aspect of life which needs a Christian application on it. This hardly squares with Paul, who said that daily life itself (eating, drinking, and whatsoever) exists for the glory of God.
Reformed Presbyterian Church
Almonte, Ont.
NO MORE TO SAY
May I say a few words concerning the article "The Irrationality of Modern Thought" (Dec. 4) by Francis A. Schaeffer: More! More!…
Detroit, Mich.
STOP THE REVOLUTION
Why do men like Leighton Ford ("Revolution for Heaven's Sake," Dec. 4) attach the ugly word revolutionist to Jesus, our Lord? The college dictionary says to revolt is "to break away from or rise against constituted authority as by open rebellion." Obviously a revolutionist is one who revolts. Does that describe Christ? He did not rebel against the government (and that is what we think of today when we think of revolution). On the contrary he said, "Render unto Caesar the things which are Caesar's and unto God the things which are God's." I think Mr. Ford is doing Christians an injustice when he … tries to make a revolutionist of Jesus.
Brinnon, Wash.
HELPING RELATIONS
May I express appreciation for CHRISTIANITY TODAY'S careful analysis and summary of the religious affiliation of members of the incoming Congress. This will be helpful in many ways to me and to others in church public relations.
United Methodist Information
New York, N.Y.
NO SNUB INTENDED
I want to take issue with a statement made by James S. Tinney in "Pentecostals Celebrate Their World Flame" (Dec. 4). He says "no mention was made of the fact that the black, U. S.-based Church of God in Christ had, in effect, snubbed the conference and was holding its own national convocation in Memphis at the same time." This statement would lead some readers of your magazine to think that the Church of God in Christ intentionally avoided the conference. The several major speakers … were not only just ministers of the Church of God in Christ, but were there to represent this denomination.
Faith Temple Church of God in Christ
Evanston, Ill.
BUTTING THE MASTERMINDS
It saddens my heart to read comments from some of our church leaders such as appear in "Looking Ahead in Anger" (Dec. 4).… I resent the fact that the theological conservative is always the butt and blame for divisions that arise in the Church from time to time. If it were not for the "liberals" trying to mastermind the whole show, would the controversies arise in the first place?
Is it not the "liberal" rather than the "conservative" that becomes dogmatic and unloving in these issues? The words of Dr. Benfield—"A split is inevitable. There is no hope of reconciliation"—are a regrettable comment for one in his position to make. The implication is that the conservative is so stubborn that there is no room for conversation. I wonder if the reverse is not … the true fact. It is my hope that Dr. Benfield, as chairman of the drafting committee for the COCU Plan of Union, does not become so intimately involved that the opposition to the plan as a whole suddenly becomes a personal affront to the committee and/or its chairman.
The First Presbyterian Church
Oklahoma City, Okla.
Have something to add about this? See something we missed? Share your feedback here.
Our digital archives are a work in progress. Let us know if corrections need to be made.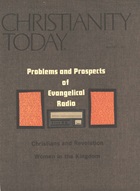 This article is from the January 1 1971 issue.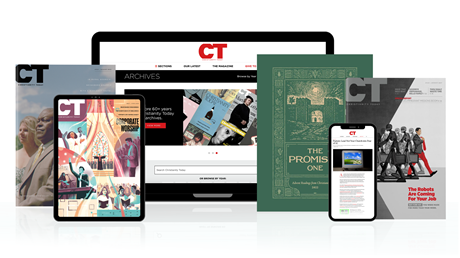 Subscribe to Christianity Today and get access to this article plus 65+ years of archives.
Home delivery of CT magazine
Complete access to articles on ChristianityToday.com
Over 120 years of magazine archives plus full access to all of CT's online archives
Subscribe Now
Eutychus and His Kin: January 1, 1971
Eutychus and His Kin: January 1, 1971