I'm tired of being considered a second-class citizen in the Kingdom of God. I'm not considered that by God, of course, but by men. I'm not black. I am a woman. The church visible has in its life and ministry ignored to a frightening degree the truth of Galatians 3:28: "There is no such thing as Jew and Greek, slave and freeman, male and female; for you are all one person in Christ Jesus" (NEB).
Although early Christianity did help to liberate women from the degrading position of being considered chattel, the Christian Church has not been a leader in the struggle for full equality for women in society, nor has it allowed women to experience freedom from society's prejudices within the Church. Is it not true that Christ came not only to remove the barrier of sin between man and God but also to break down every wall separating one human being from another? But the wall between women's and men's participation in the life of the Church has never been broken down.
Even where the divisions between Christians of different races have been recognized as sinful and contrary to God's view of mankind, and where these divisions have been reduced to some degree, the old prejudices against women still exist. The pastor of a multi-racial church that has made real progress in overcoming racial divisions expressed surprise when he was asked about the progress his congregation had made in welcoming women to full participation in church life. He had not even identified the prejudices against women in the church as an area of concern, nor had his wife.
Sermons, books, and "talks" on women in the Bible or in the Church are usually focused on the idea that women can be effective helpers to men who are seeking to follow God. The theme is that even women can be worthy servants of God if they will be submissive (to men), exert their influence indirectly, and above all remember their place. That place is seen as somehow very different from, and inferior to, men's place in the church. Women must inquire of men what place they have designated for women, and this will usually be the kitchen or nursery, not the room where the board of elders meets. Did not our Lord specifically commend Mary for sitting at his feet, that is, for learning directly from him, instead of fulfilling the conventional woman's role of preparing meals? How many women have missed out on opportunities for spiritual and intellectual growth by being in the kitchen or the nursery, areas rarely staffed by men?
The Church has long invited women to become members, to work in the Sunday school, and to serve refreshments to any and all groups. Their role in the church has been preparing and serving fellowship meals, assisting with the music (but not leading the singing!), preparing missionary outfits, and tending the nursery—all activities that could just as well and perhaps better be carried on as a cooperative effort by men and women. Where are the men now elected to wait at table as in Acts 6:2, 3? Women's groups have in every sense been auxiliary, not necessarily to the Lord's work but to the activities of the men who make all decisions in the Church and hold most or all of the important offices.
If we are to judge by the composition of boards and committees in the average church, many pastors and laymen must agree with the pastor who is reported to have said that there are few offices in the church that a woman can hold. Why? Is it that they take more seriously the Apostle Paul's admonition about women keeping silent in church (how many elders speak in church anyway?) than his statement that in Christ there is no such thing as male and female?
Undoubtedly Paul's words have had a decisive impact on the Church in its attitude toward women. Statements on the roles of men and women in marriage are cited very often in the Christian community, and it seems clear that Paul expected and commanded wives to be in subjection to their husbands in marriage (see Eph. 5:22–24, 33; Col. 3:18; Titus 2:5). But Paul's suggestions on another marital possibility, celibacy (see First Corinthians 7), are not taken seriously by very many Protestants, perhaps because of a reaction to Catholic practice. Moreover, the instructions Paul gives on the wife's role are often associated in the evangelical's mind with the Apostle's suggestions concerning the role of women in the Church. But his comparison of the relation of wife to husband with that of the Church to Christ (Eph. 5:22–24) cannot be translated into the affirmation that women in the Church are to be submissive to men in the Church; it means, obviously, that women and men in the Church are to be obedient to Christ. The relation of the female to the male in marriage is compared with the relation of human beings of both sexes to Christ.
In Paul's most explicit instructions concerning women's role in the Church, his preference, very likely conditioned by the society around about him, is expressed as his personal wish rather than as a dogmatic prescription for church practice. As in his treatment of celibacy ("I have no instructions from the Lord, but I give my judgment as one who by God's mercy is fit to be trusted" [1 Cor. 7:25, NEB]), Paul's preferences in church life—that men should offer the prayers, that women should be learners, not teachers, and that women should be quiet and not domineer over men—are introduced with the phrases "It is my desire …" and "I do not permit …" (1 Tim. 2:8–12), revealing a personal bias in his instructions.
It is understandable that Paul's command concerning bishops that immediately follows should be expressed in masculine terms (1 Tim. 3:1–7). The statement on the sex of deacons does not appear to be so clearly in favor of men only; a note in the New English Bible includes the word deaconesses also (verse 11).
One clear indication that Paul himself did not follow completely his own policy statements on women in the Church is found in Romans 16:1. The first person mentioned in this section of many names is "Phoebe, a fellow-Christian who holds office in the congregation at Cenchreae." And Paul requests of the Roman Christians: "Give her, in the fellowship of the Lord, a welcome worthy of God's people, and stand by her in any business in which she may need your help for she has herself been a good friend to many, including myself" (Rom. 16:2). Mentioned by Paul in another letter are women "who shared my struggles in the cause of the Gospel" (Phil. 4:3). That fewer women than men are mentioned in the epistles as fellow laborers and church officials very likely indicates that the early Church was influenced by the societal pattern of male dominance.
And how are we to deal with First Corinthians 11:5, which indicates that women do pray and prophesy, since directions are given for the covering of their heads while they are engaged in these activities? In the same chapter we read: "In Christ's fellowship woman is as essential to man as man to woman. If woman was made out of man, it is through woman that man now comes to be; and God is the source of all" (1 Cor. 11:11, 12, NEB). Of course, many women, long trained to be silent in church affairs or to make their influence felt through their husbands, are very reluctant to put themselves forward in seeking church offices, and a great deal of potential for God is being wasted.
What I propose is that the Christian community examine all the Scriptures dealing with women's role in the Church and that it prayerfully consider the possibility that spiritually mature and capable women should be called upon as often as men possessing these qualities to provide leadership in the Church by serving on governing and policy-making boards.
The prejudices against women in the Church carry over into other religious organizations. The president of a large evangelical organization working with students, wanting to encourage me, revealed his belief that women faculty members can have an effective ministry on the campus, too—as if being a woman is somehow a stigma that prevents one from bearing witness to Christ's transforming love in the same way that a man might. It is no surprise that this same organization offers a faculty handbook in which one chapter is entitled "The Faculty Member's Wife and Home." Faculty "member" means faculty man, apparently.
The small number of women on boards of major denominations shows clearly that although women make up an important segment of the membership and work force of the Church, they are not in positions of leadership generally. One notable exception was the election of Cynthia Wedel as president of the National Council of Churches (something that would probably never happen in the National Association of Evangelicals). Of course, when pressed, some people would admit they preferred a woman to a black, which seemed to be the case with the election of Mrs. Wedel. I asked the missionary-personnel secretary of one denomination whether her church gave equal status to women, and she replied that the few women officers of the church were not paid commensurate with their training or on the same salary scale as the men on the staff.
The Christian Church, in its selective application of the Apostle Paul's statements, has not been revealing to the world the truth of Galatians 3:28 that in Christ there is no distinction between male and female. It is time for the body of believers to do all things possible to show that humankind's sinful divisions do not apply in the Church. Certainly heaven will not be segregated according to sex any more than by color. If we truly believe that Christ's redemption delivers us from seeing people in categories, from stereotyping them from birth according to color, sex and other differences, then let us, as members of the Christian Church and of Christ's body, begin to be a witness to the fact that Christ does indeed liberate us—all of us, women and men, black and white—to be what he wants us to be, and not what our sin-racked culture with all its prejudices wishes to make of us by squeezing us into its mold.
Ruth A. Schmidt teaches at the State University of New York at Albany; she is an associate professor of Spanish. She received the Ph.D. from the University of Illinois.
Have something to add about this? See something we missed? Share your feedback here.
Our digital archives are a work in progress. Let us know if corrections need to be made.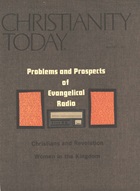 This article is from the January 1 1971 issue.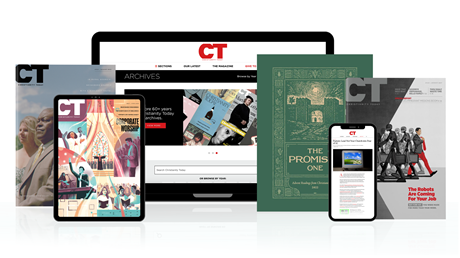 Subscribe to Christianity Today and get access to this article plus 65+ years of archives.
Home delivery of CT magazine
Complete access to articles on ChristianityToday.com
Over 120 years of magazine archives plus full access to all of CT's online archives
Subscribe Now
Second-Class Citizenship in the Kingdom of God
Second-Class Citizenship in the Kingdom of God