A Survey Of Pentecostalism
Bright Wind of the Spirit, by Steve Durasoff (Prentice-Hall, 1972, 277 pp., $6.95), is reviewed by Erling Jorstad, professor of history, St. Olaf College, Northfield, Minnesota.
The author makes clear in his first sentence that this book is "for the man on the street who knows little or nothing about Pentecostal persuasions, practices or people." One must therefore evaluate it on that basis, rather than comparing it with the several recently published scholarly studies.
Durasoff, an Assemblies of God pastor, crusade coordinator for Oral Roberts, and now a member of the Oral Roberts University faculty, brings impressive credentials and great enthusiasm to bear on his task. He knows what questions the man on the street is asking about Pentecostalism and in thirteen fast-paced chapters seeks to give persuasive answers. His format is not that of question and answer but of the more traditional theological and historical survey of the movement. He emphasizes the unique Pentecostal teachings such as Holy Spirit baptism and gives the familiar exegetical interpretation of Acts 2 and First Corinthians 12 and 14 as the primary biblical authority. He brings the movement through the early twentieth century, shows its global dimensions, has two chapters on Roberts's ministry, and has brief summaries of recent developments in the three major branches of the movement today: "classical Pentecostal," "neo-Pentecostal," and Catholic Pentecostal. He has a superb chapter on the movement within the Soviet Union; this is based on primary sources, his extensive knowledge of Russian, and knowledge of the global dimensions of the movement. It is easily the best chapter in the book.
Does Durasoff succeed in writing a persuasive book for the man on the street? In my opinion, the answer must be more negative than affirmative, largely because of his sources of information (except for the chapter on the U. S. S. R.) and his total attention to what is exciting and rewarding about Pentecostalism with no attempt to reply to its several responsible critics.
For instance, he suggests that Billy Graham endorses the Pentecostal understanding of Holy Spirit baptism; for evidence he cites one article by Graham in a Pentecostal journal. He quotes Graham as talking about "the filling of the Holy Spirit." Rather than endorsing Holy Spirit baptism, Graham was using the word "filling" as other Southern Baptists do (for an explanation see chapter fifteen of W. A. Criswell's The Holy Spirit in Today's World).
Durasoff also presents considerable testimony from persons healed at Pentecostal services; his evidence, however, comes from articles in Reader's Digest, Eternity, and Look. He could have convinced the man in the street better had he used published accounts by reputable doctors about the efficacy of healings. He accepts without doubt Aimee Semple McPherson's own accounts of her exuberant ministry in Los Angeles; he would have done well to read Lately Thomas, Storming Heaven.
Newly Published
American Protestantism and a Jewish State, by Hertzel Fishman (Wayne State University, 250 pp., $11.95). Deals primarily with the historical lack of support for the Jewish state by liberal American Protestantism, a failure based on its theology of Israel and its concept of authentic Americanism. Depicts the failure of Christians to see Israel's significance as a Jewish expression of a collective will to survive. Well documented; excellent for the historian or politico-theologian.
The Symbol, by R. C. Sproul (Presbyterian and Reformed, 160 pp., $2.95 pb). Basic exposition of the major doctrines of classical Christianity as found in the Apostles' Creed. Aimed at collegians and intellectual laymen.
Gospel Message and Hellenistic Culture, by Jean Daniélou (Westminster, 540 pp., $17.50). This second volume in the author's A History of Early Christian Doctrine Before the Council of Nicaea is a highly technical analysis of the influence of Hellenism on early Christian thought. Useful for the scholar or student who desires detailed knowledge in this field. Sometimes has a Catholic bias.
The God of Great Surprises, by D. James Kennedy (Tyndale, 102 pp., $1.95 pb). Sermons by the pastor of fast-growing Coral Ridge Presbyterian Church of Fort Lauderdale.
A Book of Jesus, by William Goyen (Doubleday, 143 pp., $4.95). Essentially a very brief and simple retelling of the Gospels.
Welfare: A Handbook For Friend and Foe, by Timothy J. Sampson (Pilgrim, 203 pp., $3.95). Summarizes the law, history, and purposes of welfare; also, where the money goes, and how much money is involved. Clear, interesting writing on a myth-darkened topic. Recommended.
Quest For Reality: Christianity and the Counter Culture, by Carl F. H. Henry and others (Inter-Varsity, 164 pp., $2.95 pb). Seventeen papers, often excellent, by top Christian scholars in response to the counter culture. The book should have come earlier, for the culture to which it speaks is already altering.
Christian Counter Culture, by Chester A. Pennington (Abingdon, 143 pp., $3.75). A compelling alternative to the conflicting voices of our time. Creative, refreshing, if read with discernment.
The Fragile Presence, by John Killinger (Fortress, 166 pp., $3.95 pb). A captivating study of the quest for God in three literary modes of our time: anguish, absurdity, and sensuality. Concludes with an analysis of black literature.
Cross and Sword: The Political Role of Christian Missions in the Belgian Congo, 1908–1960, by Marvin D. Markowitz (Hoover Institution Press [Stanford, Calif. 94305], $12). Outlines Belgium's use and misuse of missions to civilize and control what is now Zaire. Also considers the reverse: church influence (especially Roman Catholic) over state policy to consolidate its position. Still, the author chiefly faults the church for failing to provide a basis for national integration. Balanced presentation.
Progress: A Christian Doctrine?, by A. G. B. Woollard (Judson, 92 pp., $1.95 pb). Discusses modern theological trends in relation to the social gospel, and laments the failure to affirm faith in human progress. Unclear in spots.
American Society: Religion, Reward and Race, edited by Paul E. Mott et al. (Merrill, 255 pp., n.p., pb). Readings for an introductory sociology course. The three selections on religion, though statistical analyses, are interesting.
The Living Bible Concordance (Poolesville Presbyterian Church [Box 68, Poolesville, Md. 20837], $24.95). A small congregation, as a way of showing its gratitude to God for the survival of a very premature baby born to one of its families, has compiled, using computers, a complete concordance to Kenneth Taylor's best-selling paraphrase of the whole Bible. Both theological and public libraries should consider acquiring this well-bound edition, which has more than 500,000 entries showing every word in context.
Cherishable: Love and Marriage, by David W. Augsburger (Herald [Scottdale, Pa. 15683], 158 pp., $4.95, $.95 pb). Suitable for counseling and private or shared reading. Major drawback is the confusing juxtaposition of hypothetical dialogues with a chatty prose.
Hunter and Hunted: Human History of the Holocaust, edited by Gerd Korman (Viking, 320 pp., $8.95). Very readable, first-person accounts describing different portions of Jewish persecution and annihilation in the 1930–45 era. A moving and horrifying series of memories. Depicts both the impact of World War II on the Jewish experience and the failure of Christians. Strongly recommended.
The World of the Crusader, by Joshua Prawer (Quadrangle, 232 pp., $8.95). A history of the Crusades and a summary of the politics, religion, and culture in the Crusader kingdoms. Well written, very enjoyable; more than seventy pages of beautiful pictures.
Pulpit Giants: What Made Them Great, by Donald E. Demaray (Moody, 174 pp., $3.95). Short sketches of Asbury, Bunyan, Augustine, Graham, Stott, Moody, and nineteen others, in an attempt to outline the foundations of each man's powerful ministry. Inconsistent quality, but generally interesting.
Durasoff makes little effort to explain the rise of the popularity of the new charismatic renewal as a part, however small, of growing changes in American social, educational, and economic life. By default he divorces classical, neo- and Catholic Pentecostalism from their public setting, and thus leaves the impression that the origins and shape of the movement are to be understood only in supernatural terms. To this reviewer, it is neither embarrassing nor compromising to state that the Holy Spirit can indeed work through upper-middle-class, well-educated social strata, as the neo-Pentecostal movement today so clearly demonstrates.
This is a helpful, brief account of a vastly important and complex religious phenomenon in the world today. I hope that the reader will use the author's footnote citations to direct him to more analytical studies of it.
Have something to add about this? See something we missed? Share your feedback here.
Our digital archives are a work in progress. Let us know if corrections need to be made.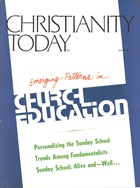 This article is from the July 6 1973 issue.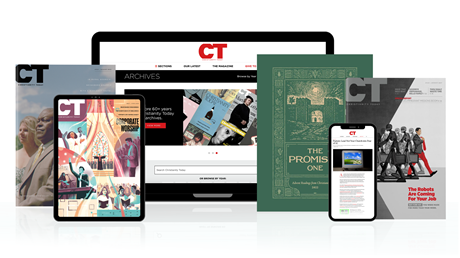 Annual & Monthly subscriptions available.
Print & Digital Issues of CT magazine
Complete access to every article on ChristianityToday.com
Unlimited access to 65+ years of CT's online archives
Member-only special issues
Subscribe
A Survey of Pentecostalism
A Survey of Pentecostalism