The height, depth, and breadth of God's love can never be fully described, nor can it be understood this side of eternity.
The wideness of God's mercy is beyond man's comprehension. For this reason we often try to squeeze him into the distorted and limited mold of human understanding.
The grace of God is man's only hope. Made operative by faith, it is the means of our salvation. But for this attribute of God, man's state would be hopeless. Day by day we are its recipients, and by it God's love is shed abroad in our hearts.
But that is not the total picture and some have erred in stressing only God's love, mercy, and grace, creating a concept that is distorted and incomplete. God is not a beneficent Santa Claus, an ever-present genie, a tolerant father in whose favor we rightfully bask and on whom we have the inherent claim to the good things of life.
Can we ever understand the love of God apart from the context of his holy anger? Can we understand the Cross until we know something of God's capacity for wrath? Can we grasp the meaning of sin apart from the absolute holiness of God?
Part of the problem may stem from our concept of anger and wrath. The wrath of man is of the flesh, his anger only too often caused by some personal affront. Out of anger man may proceed to sins of speech or action. Aside from those occasions when regenerate man is roused to righteous indignation, anger is usually sin and leads to many things that harm man and dishonor God.
The wrath of God is a holy wrath, a consuming reaction against evil, the nature and extent of which no man can understand. Here we are confronted by the inscrutable fact of divine holiness and by the depth of the implications of sin. It is not as man hates that God hates; rather, it is the revulsion of a righteousness that is altogether perfect against sin.
To express either the holiness or the wrath of God adequately in human terms is impossible, but to recognize their validity is within the scope of all men.
When the writer of the Epistle to the Hebrews states, "It is a fearful thing to fall into the hands of the living God" (Heb. 10:31), we should face this terrifying affirmation. When he says, "Our God is a consuming fire" (Heb. 12:29), we should recognize God's capacity for a holy and consuming wrath.
No man has proclaimed the love and mercy of God more than the Apostle Paul. Shall not these words then give us pause? "Do you not know that Gqd's kindness is meant to lead you to repentance? But by your hard and impenitent heart you are storing up wrath for yourself on the day of wrath when God's righteous judgment will be revealed" (Rom. 2:4, 5).
But Paul goes on to set the love and wrath of God in perspective. In Romans 5:9 we read, "Since, therefore, we are now justified by his blood, much more shall we be saved by him from the wrath of God."
The wrath of God must be seen in the light of man's sinfulness and in the total picture of that sin, for which full atonement has been made. Romans 1:18 says, "For the wrath of God is revealed from heaven against all ungodliness and wickedness of men who by their wickedness suppress the truth."
In this same vein we read in Hebrews 10:28, 29 these solemn words: "A man who has violated the law of Moses dies without mercy at the testimony of two or three witnesses. How much worse punishment do you think will be deserved by the man who has spumed the Son of God, and profaned [made light of] the blood of the covenant by which he was sanctified, and outraged the Spirit of grace?"
That the coming wrath may be avoided rings through the theme of redemption, for we are admonished to "wait for his Son from heaven, … raised from the dead, Jesus who delivers us from the wrath to come" (1 Thess. 1:10).
That the wrath of God hangs over impenitent sinners is likewise evident. "Let no one deceive you with empty words," Paul says, "for it is because of these things [man's blatant sins] that the wrath of God comes upon the sons of disobedience" (Eph. 5:6).
Furthermore, the wrath of God will be exercised through his Son on those who willfully reject him: "… when the Lord Jesus is revealed from heaven with his mighty angels in flaming fire, inflicting vengeance upon those who do not know God and upon those who do not obey the gospel of our Lord Jesus. They shall suffer the punishment of eternal destruction and exclusion from the presence of the Lord and from the glory of his might" (2 Thes. 1:7–9).
Shrug this off? Reject it as "out of keeping" with the love of God? Ignore it in favor of a god of our own making? These are alternatives, but they are alternatives that are certain to have dreadful consequences.
All around us we see not only unbelief in God's Son and his redemptive act on the cross but also the sins of the flesh flaunted on every hand with a brazenness little different from the days of Sodom. God is not blind to these things, and there is a day of reckoning coming. "On account of these [things]," Paul writes, "the wrath of God is coming" (Col. 3:6).
How can we ignore these warnings? How can we present to the world a deformed God, one abounding in a silly love in which there is neither holiness nor justice? For too long we have misrepresented God to a sinful world. Misinterpreting the love of God, as revealed in his Son on the cross, we have been guilty of ignoring his total holiness and the great gulf that separates the sinner from his Creator.
We have confused sentimentality with divine love and looked for cleansing and forgiveness without the shed blood of the Son of God.
Preaching to a lost generation, we have failed to show the reality of man's perdition as a backdrop against which there should be preached a love that provides the only way of escape.
No longer do we hear ringing from our pulpits the warning that a day is coming when men will attempt to hide in the caves and rocks from the presence of a spurned God, realizing too late that the wrath of God is as much a reality as his love.
The same God who offers us redemption through the shed blood of his Son warns us to flee from the wrath to come. He does not leave us in ignorance as to what will take place. Nor does he leave us to go alone. John 3:36 carries this solemn message: "He who believes in the Son has eternal life; and he who does not obey the Son shall not see life, but the wrath of God rests upon him."
Ponder that theme, and preach on it. Then and only then will the love and wrath of God be seen in their proper perspective.
Have something to add about this? See something we missed? Share your feedback here.
Our digital archives are a work in progress. Let us know if corrections need to be made.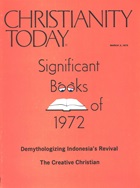 This article is from the March 2 1973 issue.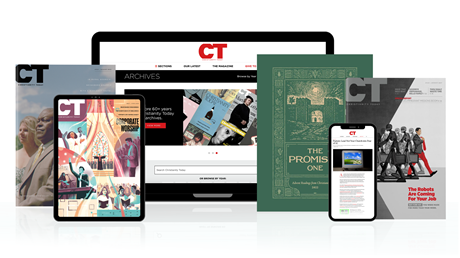 Annual & Monthly subscriptions available.
Print & Digital Issues of CT magazine
Complete access to every article on ChristianityToday.com
Unlimited access to 65+ years of CT's online archives
Member-only special issues
Subscribe
The Wrath of God
The Wrath of God