Test Of Faith—Or Sanity?
At the Holiness Church of God in Jesus' Name in Carson Springs, Tennessee, snake-handling and poison-drinking services are continuing despite the deaths last month of two church leaders. The pair—Jimmy Ray Williams, 34, assistant pastor, and Buford Pack, 30, a lay leader—gulped down large doses of strychnine poison as a "demonstration of faith" in Jesus Christ.
The sect bases its faith on a verse in Mark (16:18) in which Jesus promises that those with faith will survive deadly snake bites and poisonous drinks. Snake-handling sects are generally found in parts of Tennessee, West Virginia, Georgia, and Kentucky. Rattlesnakes and copperheads are used. Medical aid is rejected.
Church members say both Williams and Pack had drunk strychnine (a bottle of the powdered poison was kept at the pulpit and mixed with water for demonstrations) at other services, sometimes in larger quantities than the doses that killed them on April 7.
Total membership of the Carson Springs church is estimated at 100. Liston Pack, pastor of the church and Buford's brother, said the bizarre services will go on.
Snake-handling is illegal in Kentucky, Tennessee, and Virginia but not in West Virginia. Enforcement of the laws, however, is spotty. And the laws prohibit passing a poisonous snake to another person, but do not proscribe voluntary handling by one person.
Journalistic Juxtaposition
Two more major religious magazines are fading out of the picture because of too much red ink, and another is being pushed in the same direction. The United Methodist magazines Together and Christian Advocate will be replaced by a single magazine beginning next January. The Episcopalian is reported to be facing the possible loss of an annual subsidy of half a million dollars or more.
A spokesman for Time, Incorporated, confirms, meanwhile, that Time has undertaken studies on the marketability of a new, presumably interdenominational religious monthly.
The developments underscore the fact that religious journalism is in the midst of a shaking-down process: some kinds of periodicals are doing better than ever while others fall by the wayside. The leading evangelical publications are generally enjoying a boom. So are some occult journals. Theologically liberal magazines are for the most part experiencing hard times.
Together is a family monthly dating back to 1956. It approached the million mark in circulation in the late fifties (a special 1959 issue with bulk sales went over one million) but has been declining ever since, and now has only 229,000 subscribers. Christian Advocate is a bi-weekly for ministers. Their merger into a new magazine with a new name (likely to be United Methodists Today) and format was approved last month by the United Methodist Board of Publication. Today's Ministry will assume Advocate's role as a supplement-like insert.
Evangelicals in the United Methodist Church (UMC) attribute declining circulation primarily to grass-roots disappointment at not getting a more scriptural content. But Together editor Curtis Chambers says the blame lies elsewhere. He cites the rise of dozens of specialized magazines and papers within the denomination, corresponding to special-interest trends in secular journalism. (The latest UMC entry in the revamped print field is Newscope, a four-page weekly newsletter.) Chambers also asserts that Methodists are simply reading less, in line with national patterns, and for that reason the UMC will soon market magazine material in audio cassette form. He maintains there has been no marked shift in biblical content between Together's early and latter days.
Good News, an independent evangelical publication for United Methodists, has grown steadily and now has more than 11,500 subscribers, of whom approximately 5,000 are clergymen. It is edited by clergyman Charles Keysor, a journalism instructor at Asbury College and former managing editor of Together.
The Living Church, a conservative Episcopal weekly, reported that the Executive Council of the Episcopal Church eliminated support for the Episcopalian in the preliminary 1974 budget. The board of the church's official publication has asked for $495,000 for 1974, $650,000 for 1975, and $716,000 for 1976.
A number of periodicals of mainline denominations have suffered curtailments. Last year Presbyterian Life and United Church Herald combined operations; they now have a joint publication, A.D., with separate denominational editors.
Time, Incorporated, has sounded out churchmen and theologians about the feasibility of the new religious publication it has in mind, although Otto Fuerbringer, editor in charge of magazine development, says such a thing is still "a very embryonic idea." "We have done some work on a magazine of this kind," he acknowledged, commenting on a published report in the newsletter Overview that the company is thinking about a journal focusing on religion and ethics. But, he added, the firm is a long way from formulating specifics.
DAVID KUCHARSKY
Spirit Surgery
Place: Baguio, Philippines. Date: January 4, 1971. Friedrich W. Trost of Wiesbaden, Germany, describes his "operation" for prostate difficulties: "I lay down on the operating table and waited.… Without making any special preparations, Tony sprinkled some water on my bare abdomen, rubbed it with a damp cloth, and immediately opened up the skin with his little, brown hands, dug deeper into my body, and showed my astonished wife my bladder. He called this trifle a 'prostate operation.' … It is spooky to think how fast such an operation takes place … all told, two or three minutes."
Dr. Alfred Selter, a chemist from Dortmund, Germany, describes how a month later the "spirit surgeon" Tony Agpaoa removed a walnut-sized growth from a frontal sinus with his fingers. A woman patient reports how he opened varicose veins in her leg and removed dark, stagnant blood. "As soon as Tony took his hand away, the wound immediately closed up," she reports.
Tony Agpaoa, about thirty years old, is the son of a farmer. Reports such as these, telling of his parapsychological or spiritual ability to operate and heal with his bare hands, have attracted a constant stream of visitors seeking healing—or an explanation.
Tony himself claims he has been called by God to this healing work, and therefore he refuses to perform cosmetic surgery. Like other "spirit doctors" in the Philippines and elsewhere, he has spiritualist connections; some spiritualists have tried to explain his operations as "materialization and dematerialization" phenomena.
According to the Medical Peace Circle of Berlin, one of their spirit contacts, Elias, compared Agpaoa with Jesus Christ but revised his opinion a month later, when Agpaoa was charged with quackery in the German press. During 1971, a German travel agency planned weekly departures for the Philippines, round-trip fare over $1,000, to visit Agpaoa, but none have been scheduled since August, 1971. However, Agpaoa's supposed gift is still the subject of controversy and fascination in Europe. President Naegeli-Osjord of the Swiss Parapsychological Society, a Swiss psychiatrist and Agpaoa enthusiast, wants to bring Agpaoa to Europe this year.
Several prominent German and Swiss magazines have published reports on Agpaoa. Stern sent Professor Peter Wartenburg (internal medicine, Hamburg) and Professor Hans Bender (psychological fringe areas, Friburg) to Baguio; both doctors claimed that Agpaoa is a fraud, operating by sleight of hand and psychic suggestion. However, Stern admitted that Agpaoa easily extracted a Filipino's tooth after Dr. Wartenberg had examined him and said that it would be difficult to get the tooth out.
Austrian, German, Russian, and American scientists are trying to develop a parapsychological explanation for the "operations." But until Agpaoa comes to the West and repeats them under controlled conditions, it appears there will be no definitive evaluation of what it's all about.
Packaged In Canada
Much of the religious television viewed by Americans is produced by a Canadian firm based in Toronto. In its ten years of operation, Glen-Warren Productions (GWP), an arm of CFTO-TV channel 9, part of the Canadian Television network, has gradually garnered some of the major evangelical television shows.
Even those "Day of Discovery" balmy scenes from Florida's Cyprus Gardens are filmed by winterized Canadians. GWP simply sends a crew to Florida to film segments for several months ahead. After editing in Toronto, the programs are shipped to stations across the continent, with nary a hint of the sometimes frosty touch.
Two years ago, Stephen Olford switched production of his "Encounter" program from New York City to Toronto. The reasons, says Olford, are simple: "Better production, better service, and better price." Reportedly, there are no strong evangelical contacts within GWP, and the firm is unionized. But GWP does insist on "respectable appearances" on the part of its staff in contrast to the shaggy bohemian look often found elsewhere. Olford impresses the GWP people. The New York City television preacher, formerly pastor of Calvary Baptist Church, flies up, completing thirteen programs in three days of intensive work. He begins each day's work in a prayer meeting with the entire CFTO-TV staff.
GWP also produces a number of American specials, including the Billy Graham crusade specials (beginning in 1967) that are shown in Canada and the United States.
Probably its biggest remote production was filming of Explo '72, the Campus Crusade for Christ spectacular last year in Dallas. After on-spot filming, the miles of tape were edited to produce three specials viewed by millions. Months of work were involved, says GWP executive Allan Chapman. His crews have traveled to Australia, Europe, and Israel to film specials for Billy Graham and Rex Humbard.
When Toronto's Peoples Church launched its television ministry, the church purchased its own cameras at a cost of $100,000 but added a thousand dollars weekly to its budget for productions by GWP.
Other religious television shows come to GWP for occasional productions, including the Lutheran broadcast, "This Is the Life." Canadian David Mainse turned to GWP for help with his widely shown Grey Cup special.
So far, the evangelical clients seem happy with GWP, and, says Chapman, he and his crews are pleased with them. Citing Explo '72, he recalls, "Those kids pitched in to make possible an impossible job of moving our equipment from the stadium to the distant outdoor location for the final meeting. By dawn, we were in place, but we never could have done it without their help."
Canadians are complaining a great deal today about American domination of their country's industry, but in the area of television production, GWP is changing the image.
LESLIE K. TARR
Revival Afterglow
A British Columbia church that helped to spawn the Canadian revival has split over revival methodology and separatism, which is more and more an issue in other areas the revival has touched.
Almost one-third of the approximately 600 members and adherents of the Christian and Missionary Alliance Church at Abbotsford, British Columbia, followed the church's former minister, Milton Johnson, into a new group called the Community Bible Church.
It was under Johnson's leadership that the Sutera twins visited the church about three years ago in what had been planned as a one-week evangelistic crusade. The series turned into a five-week event attracting as many as 1,500 nightly. The pattern of "afterglow" meetings, confession sessions, and life-changing spiritual experiences was repeated a year later when the Suteras visited Saskatoon, Saskatchewan, in October, 1971. From Saskatoon the revival spread like wildfire through many parts of Canada, going on to touch a number of U. S. and European churches.
Johnson resigned from the Abbotsford church last November. He said his decision was brought on by pressure from some staff and board members to stop giving invitations at the end of his Sunday worship services—a practice begun during the revival.
On a deeper level, the split represents a disagreement over whether the revival spirit is best reflected in a fundamentalist or an evangelical stance.
Johnson's new group is affiliated with the Baptist Bible Fellowship, a denomination that he said has grown because it refused to cooperate with "modernists." He said he expects his former congregation to continue to function effectively as an evangelical church, but he added he personally expected to see God's continued blessing only if he steered clear of cooperative efforts like Billy Graham crusades and maintained a fundamentalist-separatist position.
Johnson said his new church will make heavy use of Baptist Bible Fellowship church-building techniques, including an aggressive program of Sunday-school busing. His newspaper ads urge readers to "watch for our big gold and white buses." He expects to have the largest church in the area.
He indicated that his followers, with their continued revival spirit, will have the vigor to carry out the program, where the more "compromising" evangelicals might not.
Meanwhile, at the Alliance Church, the remaining members say little about the issue. And in a sense, the split is a microcosm of the Alliance's own growth patterns in Abbotsford and other parts of the Fraser Valley.
The valley is heavily populated with Mennonites. Throughout the past quarter-century, much of the growth of Alliance churches in the area has come through the addition of Mennonites who for various reasons had left their own churches. Those reasons have included impatience with the slow Mennonite move from use of the German language in worship, unhappiness with fixed membership levies, and disagreement with the traditional Mennonite pacifist stance.
Alliance ministers have cultivated these Mennonites, knowing that their strong biblical background would be beneficial to the new congregations. The former Mennonites have also seemed to appreciate the informality and evangelistic thrust of the Alliance denomination.
LLOYD MACKEY
Religion In Transit
In the middle of pastor Donald L. Tucker's morning sermon, fire broke out in historic Bethel African Methodist Episcopal Church in Ardmore, Pennsylvania. The congregation barely had time for an orderly exit before flames engulfed the whole sanctuary, a $300,000 loss.
The Norfolk, Virginia, Journal and Guide, one of the nation's oldest black newspapers, was bought for an undisclosed sum by Bishop L. E. Willis of the Church of God in Christ. The bishop is also a bank executive and owner of a chain of funeral homes.
A gift of $50,000, believed to be the largest donation by a black congregation to a college, was given to Virginia Union University by Ebenezer Baptist Church of Richmond, Virginia.
Mississippi's legislature wants Congress to try to get a constitutional amendment insuring the right to participate in voluntary prayer in any public building.
Now that the Supreme Court has legalized abortion, most health insurance companies are paying for abortionsthrough the first twenty-eight weeks of pregnancy and sometimes longer under the normal maternity coverage provisions.
A U. S. State Department release says the United States gave more than $3 million in 1971 and 1972 to assist Jews emigrating from the Soviet Union: $984,000 for care and maintenance, $2.09 million for transportation loans. A committee quietly handled it all.
Simpson Bible College in San Francisco, a Christian and Missionary Alliance school, has applied for federal approval to sell its radio station license to the Jesuit-run University of San Francisco.
Personalia
"Lutheran Hour" radio preacher Oswald C. J. Hoffmann declined nomination for the presidency of the Lutheran Church-Missouri Synod. He says he refuses to be a party to the "politically and theologically divisive atmosphere" in the LCMS. Six candidates, including incumbent J. A. O. Preus, are on the official list. Foes of Preus speak of a possible draft-Hoffmann movement.
Bible smuggler David Hathaway of England was released from prison in Czechoslovakia and returned home in the company of British political leader Harold Wilson, who took credit for his release—to the consternation of the British Foreign Ministry, which had worked on the case for months.
Controversial religion columnist Lester Kinsolving, who has moved to the right in the past year or so, will leave the San Francisco Examiner to report politics from Washington for a newspaper group. He plans to keep cutting away with his nationally syndicated religion column on the side, to the probable outrage of scores of liberal and conservative church leaders alike whom he has eviscerated.
Richard F. Schubert, 36, nominated by President Nixon to be under-secretary of Labor (he will be the administration's youngest sub-cabinet member), is a 1958 graduate of Eastern Nazarene College in Quincy, Massachusetts. He was formerly a lawyer and a steel-company labor-relations executive.
Now it's official: anti-Communist crusader-evangelist Billy James Hargis, supported by the National Council of Churches, has asked the Supreme Court to restore his tax-exempt status. An appeals court that ruled against him had ignored, he said, the long history of religious involvement in social issues.
World Scene
There is increasing liberalization inside Red China, say veteran observers, but they discount as unauthoritative reports of reopened churches and visibly circulating Bibles.
Moscow News, a Soviet English-language weekly, issued a report that only 2 per cent or so of the Soviet Union's 14- to 30-year-olds are religious believers, most of them rural residents. Many Soviet-language papers, however, act editorially as though the percentage were much greater.
Some 500 young Baptists from all over Sweden rendezvoused in Orebro for a "Jesus conference" and march, attracting 1,300 to an evening rally in a state-church building that seats 600. Baptist officials, citing the impact of the Jesus and charismatic movements, plan to open a Bible institute in Orebro.
Wide press and television coverage was given a two-week Baptist evangelistic crusade in Medellin, Colombia. Teams distributed thousands of pieces of literature throughout the city. Many Catholics—including some local priests—attended the services as decades-old barriers fell, say spokesmen.
In a bombshell overture for dialogue with Peking, the Vatican said some of the thoughts and directives of Chairman Mao Tse-tung "find authentic and complete expression in modern social Christian teaching."
Non-Muslim religious minorities have been given seven of 495 seats in four provincial assemblies under Pakistan's new constitution, which specifies that both the president and prime minister must be Muslim.
A statistical yearbook published recently by the Vatican lists 659 million Roman Catholics in the world. They form 18.4 per cent of the world's population.
The movement toward Christ among the tribes in Sind, Pakistan, is reportedly still going on, with 500 added to the church recently.
India has suffered one of its worst droughts in 100 years, and now there are critical water, power, and food shortages, according to many field reports. Church World Service director James MacCracken is appealing to the churches for help.
A Catholic Bible was published in Lithuania, the first new edition in fifty years—an apparent Soviet nod toward the Vatican.
Have something to add about this? See something we missed? Share your feedback here.
Our digital archives are a work in progress. Let us know if corrections need to be made.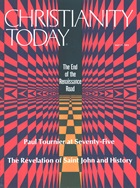 This article is from the May 11 1973 issue.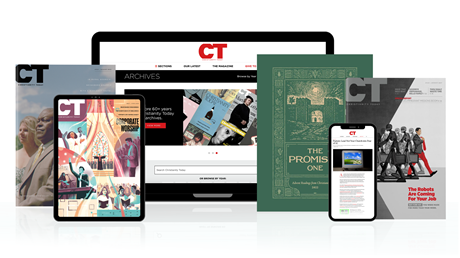 Subscribe to Christianity Today and get access to this article plus 65+ years of archives.
Home delivery of CT magazine
Complete access to articles on ChristianityToday.com
Over 120 years of magazine archives plus full access to all of CT's online archives
Subscribe Now
Test of Faith—Or Sanity?
Test of Faith—Or Sanity?