"God's solutions applied God's way will always get God's results." This was the simple message of Baptist minister-lecturer Larry Coy to nearly 1,400 Brazilian evangelicals gathered recently for a week-long Conflicts of Life Seminar in São Paulo.
After a week's seminar for missionaries in late August (attended by 300 first-timers and 150 taking the advanced course), Coy presented his basic-life-conflicts course in Portuguese to the Brazilians. Both seminars were sponsored by Brazil's Missionary Information Bureau, headquartered in São Paulo. The following week Coy repeated the English seminar for 116 more missionaries in the northern Brazilian city of Belém. This was Coy's second visit to Brazil; he gave his course two years ago at the annual MIB conference for missionaries.
An overflow crowd packed out São Paulo's cavernous Independent Presbyterian Cathedral for the thirty-two-hour Portuguese course. Brazilian Baptist evangelist Walter Kaschel interpreted. More than 500 seminar notebooks in Portuguese, priced at $15 each, went like pasteis and were sold out the first night. More than 100 cassette tapes of the sessions were ordered at 200 cruzeiros a set (about $33). Ford-Philco supplied a closed-circuit TV hookup with five screens placed throughout the sanctuary.
Coy was formerly associated with lecturer-counselor Bill Gothard (see May 25 issue, page 44). His seminar is similar to Gothard's Basic Youth Conflicts course, but is aimed more toward the family. Coy met Gothard while both were Wheaton College students, then teamed up with him for about twelve years. Coy says that he wrote about 20 per cent of Gothard's basic course and 80 per cent of the advanced course. After Coy left Gothard, there was a bit of conflict between the pair over Coy's use of his own material, whose copyright is owned by Gothard, but the hassle is apparently being worked out amiably.
Coy is now on the staff of the 13,000-member Thomas Road Baptist Church of Lynchburg, Virginia, where he has been heavily involved in the church's battle with the federal Securities and Exchange Commission (see September 14 issue, page 49). His responsibilities at Thomas Road include administration of the church's $12 million annual budget. Coy gives his seminars part-time as a ministry of the church, often flying to assignments in the church's private airplane. His seminar notebook is copyrighted by Thomas Road's nationwide broadcasting ministry, "The Old-Time Gospel Hour."
"The things you're going to hear in the seminar are not new," advises Coy at the beginning of his course. "Our real goal is to impress upon people that the Word of God has the answers" to life's practical problems. Essentially the seminar amounts to a course in applied biblical ethics. Coy begins with a study of the Beatitudes, from which he distills eight basic principles of Christian living. He places strong emphasis on maintaining a clear conscience (as does Gothard) and on ordering one's life—including time and finances—according to biblical priorities. Careful scheduling of time and no credit buying are urged. The aim of the course is to put practical tools into the hands of the individual Christian to help him know how to live according to God's standards.
Response from Brazilians was largely favorable. Coy was pleased and has agreed to return to Brazil next year. According to Missionary Information Bureau's Bill Hewlett, Coy seminars will be held in June or July, 1974, in Porto Alegre and Rio de Janeiro.
Nonflammable Word
The first full-length feature color film made in the Malagasy language recently played on the cinema screens of Tananarive, capital of the Malagasy Republic (which occupies the island of Madagascar). It has packed halls wherever it has been shown, even though ticket prices have been tripled and even quintupled.
The film, called The Book That Would Not Burn, is not a Western, or a thriller, or even a romantic tragedy, but the story of the part played by the Bible during the persecution of Malagasy Christians around the middle of the last century. The story of the martyrs is well known not only by Christians but by all the people of Madagascar as a part of their history in which many take pride; this is a major reason for the film's success.
The story is told through a lovely young girl, Ranivo, condemned to death because of her conversion to Christianity. When she is about to be hurled from a high rock, she recalls the martyrs who preceded her, especially the girl Rasalama, the first martyr, who was speared to death. Other martyrs were burned alive or stoned to death during persecution in the mid-1800s.
Ranivo thinks about the fearful queen, who is determined to root out missionary teaching. The young girl also thinks of her Christian mother, and of her father and her uncle, the village sorcerer, both of whom she loves despite their denunciation of Christians.
The persistent secret meetings of Christians to read their Bibles (when found, Bibles were burned, on the queen's orders) and other memories make up the plot and give point to its dramatic ending. "I am frightened," she says, "but I am discovering that I am also at peace."
The shooting of the ninety-minute film took only six days. Money came from a small American church, and Ken Anderson Films furnished the producer.
Sponsored by the Malagasy Bible Society, the film was made on the initiative of the Malagasy church to celebrate its 150th anniversary.
After Lausanne, The World
The goal of next year's International Congress on World Evangelization is, in a nutshell, to provide impetus and help for achieving the goal of world evangelization. To that end, about 3,000 evangelical leaders from throughout the world will pool their knowledge and ideas in the ten-day event that will convene July 16 in Lausanne, Switzerland. Also on hand: 300 mass media people and 200 observers. Participation will be on a by-invitation-only basis, with national advisory committees making recommendations to the ICWE planning committee.
ICWE director Donald E. Hoke, founder-president of the Tokyo Bible College, says his committee is seeking to ensure fair representation according to national, cultural, and other categories, such as women, laity, evangelists, missionaries, theological educators, and youth (approximately 600 of the participants will be under age 30). Quotas range from 946 from Europe to one from the Pacific island kingdom of Tonga. Special emphasis is being placed on Third World participation, adds Hoke. Participants from the more affluent countries will be expected to pay their own way; others will be subsidized. Meanwhile, the committee is rummaging for funds. (The Billy Graham organization has taken the lead so far in underwriting initial expenses.)
ICWE program director Paul Little says that speakers likewise will reflect a variety of national, cultural, and denominational backgrounds. They include:
Peter Beyerhaus (Lutheran), Germany; Rene Padilla (Baptist), Argentina; Susumu Uda (Reformed Presbyterian), Japan; Bishop Festo Kivengere (Anglican), Uganda; George Peters (Mennonite), United States; Howard Snyder (Free Methodist), Brazil; Donald McGavran (Disciples of Christ), United States; Samuel Escobar (Baptist), Peru; Canon Michael Green (Anglican), England; Henri Blocher (Baptist), France.
Opening addresses will be given by evangelist Billy Graham, ICWE honorary chairman, and Anglican minister John Stott of London, a well-known evangelical author.
Unlike the procedure at the 1966 World Congress on Evangelism, the major ICWE papers will be sent out in advance to the participants for study and response. Speakers will only summarize their papers, says Little, then address themselves to the comments and questions sent by participants. Additionally, the latter will also receive beforehand an "over-all view of world need" and an in-depth study of churches and evangelization of their respective countries or regions. Advance questionnaires will enable the participants to indicate how the congress can best help them in reaching particular groups, in the use of evangelistic methods, and in the discussion of theological issues, Little points out.
ICWE planners say they hope to make conference material widely available to church members across the world.
Continue The Quest
A revolt against liberalism's view of Christ and the Gospels is going on, Archbishop of Canterbury A. Michael Ramsey asserted approvingly at last month's Fifth International Congress of Biblical Studies at Oxford University. His keynote was a highlight for the 600 theologically diverse delegates and visitors who attended from throughout the world. They included a number for the first time from East Germany and Poland.
The apostles meant to present a trustworthy picture of Jesus not to be explained by existentialism and demythologizing attempts, affirmed Ramsey, more or less endorsing "the current revival of interest in a credible picture of Jesus to his contemporaries, applicable today."
In all, 164 lectures and papers were delivered at the quadrennial four-day conference by authorities from Europe, Africa, Australia, and North America, with delegates unable to attend more than ten sessions daily. There was hardly unanimity of viewpoint, but the conservative position was well presented by a few. Evangelicals especially appreciated the daily devotional Bible expositions by University of Glasgow professor Robert Davidson and C. F. D. Moule of the University of Cambridge.
Most papers centered on the gospels of John and Mark, pointing up the growing interest in historicity (though hermeneutics remains in the foreground of current study). "The quest of history and faith in Christ must go together, for faith also gives historical insight; the quest must continue," declared editor D. G. Wigmore-Beddoes of the Modern Free Churchman in Belfast.
ROBERT J. CAMPBELL
Pakistan: Worst Ever
Local press reports called the recent floods in Pakistan the worst in memory. Of the eight million people affected (10,000 villages were hit, 500,000 houses destroyed), thousands were Christians. Many lost everything. Some had only recently rebuilt their homes following the 1971 war with India over Bangladesh. A number of missionary residences in southern Punjab were flooded. Fortunately, however, loss of life was slight; most people had ample warning before run-offs from heavy rains in the northern mountains came cascading into the heavily populated plains.
Christians were quick to offer aid. The missionary community itself came up with more than $1,000. The Salvation Army in Britain sent nearly $20,000. Conservative Baptists and World Vision together offered $10,000; the World Council of Churches promised $250,000.
HUBERT ADDLETON
Hungary: Easing The Tensions
A remarkable church-state détente has been achieved in Hungary, according to the authoritative Catholic newsletter Overview, which credits the Pope John-initiated Vatican foreign-policy campaign to relax tensions with eastern European nations. Bishops are appointed from a list of candidates submitted by the Vatican and approved by the state. The state is no longer demanding veto power over appointment of local clergy. Only four priests are in jail now, and their release is expected shortly, says Overview. For its part, the Catholic church for almost two years has excommunicated no priests for cooperating with the communist regime.
The practice of religion within church buildings is reportedly unrestricted. Eight Catholic high schools are operating; their graduates enter state universities without trouble. The government pays the teachers, who are members of religious orders. It pays about $3.5 million a year to subsidize church operations and maintain church buildings. As in Czechoslovakia, religious instruction of children is allowed in state elementary and secondary schools (priests sometimes teach) and in the churches. Six seminaries are preparing 303 candidates for the priesthood.
There are more than five million Catholics in Hungary, about half the nation's population, located in 2,345 parishes and served by 4,000 priests (including 452 of the Byzantine rite), says Overview.
Penalty For Preaching: Ten Years
In an eleven-day, closed-door trial last month, a Soviet court in Kharkov, the Ukraine, sentenced Boris M. Zdorovetz, one of the best-known evangelical preachers in the Soviet Union, to three years of solitary confinement in a "severe" labor camp (a harsher regime than the ordinary labor camps) and seven years of exile. His offense was leading an unauthorized open-air service attended by 2,000 people on May 2. In 1972 Zdorovetz completed a ten-year sentence for unauthorized religious activity. He is a member of the unregistered Council of Evangelical Christians-Baptists, or initsiativniki.
New Life In Germany
A total attendance of 35,000 was registered at last month's week-long "New Life" evangelistic crusade in Hamburg held by "people's missionary" Anton Schulte, Germany's foremost evangelist. Two public halls, connected by a cable TV hook-up, could not accommodate the crowds on four nights, and two extra meetings were held. Polls revealed that more than half of those attending had never been to such an evangelistic rally before. According to the Information Service of the German Evangelical Alliance, several hundred came forward for personal decisions or counseling.
'Evangelikal': New Word, Old Faith
Because the normal German word for evangelical, evangelisch, has been downgraded in daily speech until it means nothing more than "non-Catholic," Christians in Germany have been at a loss for a term that would attest their personal commitment to the Gospel of Jesus Christ and to an authoritative Scripture without the negative connotations of orthodox, konservativ, and pietistisch. A few years ago evangelikal, a direct loan from English, came in, and after initial opposition it has been more and more widely adopted. In the fall issue of the influential Oekumenische Rundschau (Ecumenical Review), Dr. Ulrich Betz, an Evangelikal, explained the word to non-evangelicals.
German television in a feature September 9 attributed the rise of the Evangelikale in large part to the Graham crusades. The non-evangelical producers left viewers some unanswered questions: "Why are so many Evangelikale so fervent … so hard-working … so active … so young … so happy?"
Hungary: No Betrayal
Bishop Zoltan Kaldy of the 430,000-member Lutheran Church in Hungary denied on a Helsinki broadcast that churches in socialist countries have "betrayed Christ" or have mixed Marxism with the Gospel. He said gospel preaching is permitted on Hungarian radio and that Bible smuggling is unnecessary ("anyone who wants one can get one").
The Korean Christ
Full-page ads in major U. S. newspapers have heralded the arrival of "Rev. Sun-Myung Moon" of South Korea on a lecture tour. His Holy Spirit Association for the Unification of World Christianity (Tongil-kyo in Korea, meaning Unity Church) reputedly has 300,000 followers in Korea, with branches in Europe and North America. He is called the Korean Christ, and his third wife is the Holy Spirit.
He was born in 1920 in North Korea, suffered excommunication by the Presbyterian Church in Pyongyang in 1948 and imprisonment by the communists in the Korean War, and established his church in 1954 in Seoul. Claiming to have had special revelations at age 16, he believes that the first Christ (Jesus) failed in his mission. The Jewish Christ won spiritual salvation for man but died trying to achieve physical salvation for man, something the Korean Christ (Moon) accomplished through his marriage to the Holy Spirit, according to the sect's teaching. Followers are organized with military precision and discipline, and marriages are arranged by the church.
Have something to add about this? See something we missed? Share your feedback here.
Our digital archives are a work in progress. Let us know if corrections need to be made.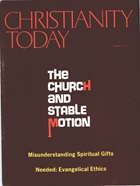 This article is from the October 12 1973 issue.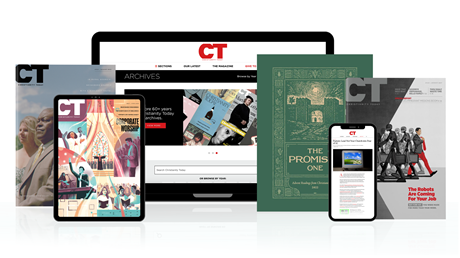 Subscribe to Christianity Today and get access to this article plus 65+ years of archives.
Home delivery of CT magazine
Complete access to articles on ChristianityToday.com
Over 120 years of magazine archives plus full access to all of CT's online archives
Subscribe Now
Brazil: The Coy Approach
Brazil: The Coy Approach