Second in a Series
The supreme court considers it a violation of the First Amendment—that is, of the "establishment" clause—for a state to require religious exercises involving either sectarian or non-sectarian prayer and/or officially supervised required reading from a religious source-book, even if absence from or non-participation in these exercises is approved. Public schools are not free to hold religious or chapel services with officially approved readings or prayers even if attendance is wholly voluntary.
It follows, moreover, that public schools may not sponsor any program of an evangelistic nature, whether obligatory or elective, no matter what provision is made for non-participation; nor may school administrators or teachers include evangelistic activities in the instructional or related programs. It makes little difference that a public school happens to be located in an area that is predominantly Southern Baptist or Roman Catholic or Jewish. In the opinion of the Court, the majority's right to free exercise of religion is not jeopardized by the prohibiting of required religious exercises even if these exercises are favored by a majority of those affected.
Traditional baccalaureate services seem to fall into somewhat of a gray area. They do involve the practice of religion with administrative initiative and sponsorship. Justice Black has commented, however, that the decision against the New York Regents' prayer (in Engel v. Vitale, 1962) is not inconsistent with official encouragement to school children "to express love for country by reciting historical documents such as the Declaration of Independence which contain references to the Deity or by singing officially espoused anthems which include the composer's professions of faith in a Supreme Being.… Such patriotic or ceremonial occasions bear no true resemblance to the unquestioned religious exercises that the State of New York has sponsored.…" School authorities doubtless may rent facilities or make them available without charge to community groups for religious services of various kinds, presumably including baccalaurate services.
The underlying principle here, as expressed by Justice Clark, who wrote the Schempp decision, is that the machinery of the state is not to be used for the practice of religious beliefs. He commented: "The breach of neutrality that today is a trickling stream may all too soon become a raging torrent.…"
Some saw in the Schempp decision a carte blanche for teachers to evangelize for atheism in the classroom, and who looked to a Constitutional Prayer Amendment as the best corrective recourse. Such persons, in my opinion, were wrong on both counts. Some people consider religious exercises such as devotions and prayer as the only important thing about religion, and even view the study of religion as inimical to the practice of religion. To identify religious concerns exclusively with religious exercises—whether prayer or Bible reading or both—seems to me a serious abridgment of the religious agenda.
I do not intend to minimize the importance of group affirmation of the reality of God, nor even of symbolic recognition of God simply as the Almighty upon whose blessing the felicity of men and nations depends, and I would insist that the practice of religion is not less important than its study. A long, hard look at Supreme Court decisions in the light of the Constitution may yet indicate that religious exercises on an unofficial voluntary basis are not inappropriate to the public schools. The question of sponsorship is the central issue, not necessarily use of the premises.
Paul G. Kauper of the University of Michigan Law School has noted that the decisions do not outlaw classroom prayer as such, that a school board may prescribe a period of meditation in which a child may pray or hear devotional literature, and that opportunity may be given for voluntary student participation in religious exercises congenial to his or her faith (Religion and the Constitution, Louisiana State University Press, 1964). The use of school properties for voluntary religious exercises not involving the influence of teachers but initiated and arranged by students with the permission of school authorities is not excluded. Religious practices including prayer and devotions may be arranged in a public school in whatever spontaneous expressions students wish providing the rights of fellow students are preserved and the functioning of the school is unimpeded. Robert Maynard Hutchins has called attention to the fact that all Supreme Court decisions involving religion have thus far been based on the "establishment" clause and not on the "free exercise" clause, which would bear on the right of students to express themselves religiously at their own initiative.
But if the public schools were to suppress classroom study and discussion of God and religion and the Bible, not even an expansion of religious exercises from ten to a hundred Bible verses and not even the supplementation of a non-sectarian prayer by the Lord's Prayer would compensate for the inexcusable forfeiture of the classroom to anti-religious and anti-theistic prejudices. No informed person could welcome the segregation of religious concerns from the arena of rational persuasion and truth. Atheists and theists alike might for sound reason legally oppose mandated religious exercises in the public schools, but only an atheist should be gratified that the friends of religion concentrate their concern at the edge of the instructional program, on the matter of opening exercises reserved for internal experience, rather than in the realm of public truth and learning.
Despite its prohibition of authorized religious exercises, the Schempp decision did not foreclose all educational interest in God and the Bible. While the decision firmly closed the door on required religious practices, it also opened a window that many persons have ignored and that all must contemplate with great care.
Have something to add about this? See something we missed? Share your feedback here.
Our digital archives are a work in progress. Let us know if corrections need to be made.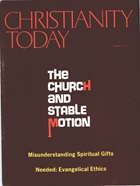 This article is from the October 12 1973 issue.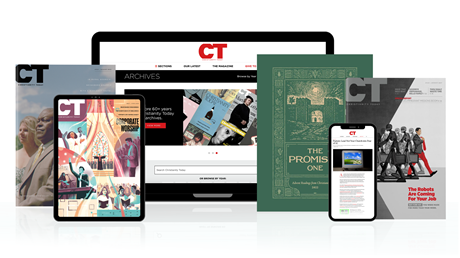 Subscribe to Christianity Today and get access to this article plus 65+ years of archives.
Home delivery of CT magazine
Complete access to articles on ChristianityToday.com
Over 120 years of magazine archives plus full access to all of CT's online archives
Subscribe Now
Religion in the Schools
Religion in the Schools