The people of North Carolina gave their most famous citizen a week to remember when they turned out in record numbers for his spirited evangelistic campaign in Raleigh, the state capital, last month.
"I don't know when I've ever been in such a happy crusade," said a pleased Billy Graham.
The 54-year-old evangelist told the audience he felt much more relaxed than usual, primarily because no videotapes were being made of the eight-day effort and this freed him and his team from on-camera pressures. Most of his crusades in recent years have subsequently been telecast coast to coast.
Also gratifying to Graham were the huge crowds that poured into the modern 42,000-seat Carter Stadium. He said he had thought beforehand that one side of the field might do, but the attendance averaged more than 25,000. At one youth service, the stadium, which belongs to North Carolina State University, was virtually packed out. Young people appeared to be in the majority at all the services.
Turnouts were remarkably high considering the population of the area. Its three main cities, Raleigh, Durham, and Chapel Hill, together have no more than about 250,000 residents. There are many small towns in the vicinity, however, and people came from as far as Virginia and South Carolina.
The area has a lot of churches, mainly Baptist, Methodist, and Presbyterian, but is not typical Bible-belt country. For one thing, three large universities (Duke, North Carolina, and North Carolina State, with a combined student body of 40,000) and some small colleges are clustered around the capital, adding up to a sizable academic community.
The crowds were the biggest the evangelist has ever had in his home state. They were tantamount to a vote of confidence for Graham, who has recently had to endure considerable criticism. His previous crusades in Charlotte, North Carolina's largest city, were in an indoor arena with a relatively small capacity. Graham said he understood that Carter Stadium in Raleigh has been full only one other time—for a football game.
The crusade was endorsed by top opinion leaders, and no disruptive incidents marred the program. Local newspapers, which are among the most liberal on political issues in the South, gave extensive coverage and even praised the campaign in editorials.
Governor James E. Holshouser sat on the platform and was introduced to the audience at one of the services. He commented that no other North Carolinian has had as much world-wide impact as Graham.
Unusual, near-perfect Indian-summer weather was another plus. Only the last service was hampered by the weather. Then threatening skies held the total crowd to about 31,500. But most brought umbrellas and sat out the showers that fell before and during the service.
The most deeply gratifying aspects of the Central Carolina Crusade, as it was called, were the responses to Graham's invitations (10,500) and the way Christians worked together, said Dr. Frederick P. Brooks, Jr., chairman of the crusade executive committee. Gaps were narrowed, barriers broken, and differences transcended. Church people, said Brooks, joined hands for the first time across geographical, racial, and denominational boundaries. Especially noteworthy was the cooperation between local arms of Inter-Varsity Christian Fellowship, Campus Crusade for Christ, and Navigators, all of whom are active in area colleges. A local pastor told his congregation he saw Brooks setting the example, sitting on the spongy Bermuda turf counseling five teen-agers. (Brooks heads the computer-science department at the University of North Carolina's Chapel Hill campus. He formerly worked with IBM as project manager for the renowned 360 computer.)
Crusade planners tried hard to reach into the academic community. There were four other professors on the executive committee. Chartered buses came every night from local campuses. At least 500 students took a training course and served as counselors. The chancellor of the University of North Carolina hosted Graham at a meal.
On the opening day of the crusade, Graham preached at the Sunday-morning worship service at Duke University's large cathedral-like chapel. He told an overflow audience how the twenty-third Psalm addressed itself to the greatest problems of 1973: restlessness, want, and death.
He stressed scriptural authority every time he spoke and lamented the ignorance about the Bible among otherwise learned people. He described a chance meeting with a psychiatry professor to whom he read from the Phillips translation of the New Testament. The professor nodded agreement until he realized that the book was the Bible. "Here is the book upon which our civilization is built," Graham said, "yet it seems as if some supernatural power keeps intellectuals from reading it. The contents could change the world."
Graham often recalls how more than twenty-five years ago, when he was having doubts about the Bible, he vowed to believe in its veracity without trying to answer all the problems. "If that's intellectual suicide," he says, "so be it." He normally avoids getting deeply into apologetics. In Raleigh, he did contend that the fact that thousands of scientists in modern history have been devout Christians is evidence that intellectual objections to Christianity are invalid.
As always, Graham's sermons ended with appeals to people to come forward as a sign of their willingness to receive Christ as personal Saviour. His social comment was of a general nature. He alluded to the Watergate scandal and the charges against Vice-President Agnew by noting: "We've seen in recent weeks how weak we really are in this country." Another time, preaching on the second coming of Christ, he warned: "We are in trouble. The trouble is very serious.… It is as though some sinister force has latched on to our country and is pulling it apart."
Graham said that "in the human economy the American system is the best system in the whole world. I pray to God that we won't lose it." He added that justice, peace, and order have a claim on the energies of Christians but that ultimate solutions are not attainable because present society is "built on the cracked foundation of human nature."
Perhaps the most noteworthy guest at the Central Carolina Crusade was Anglican bishop Alphaeus Zulu, 68, the highest-ranking black churchman in South Africa and one of the six presidents of the World Council of Churches. Bishop Zulu expressed support of Graham's ministry in South Africa earlier this year, saying it had had a positive effect upon the work of the churches there.
In a related meeting, associate evangelist Ralph Bell preached the Sunday chapel sermon at a prison camp across the road from the stadium. Two Duke students who serve as volunteer prison chaplains arranged Bell's appearance. A five-day school of evangelism drew several hundred pastors.
Graham had come to Raleigh at the persistent urging of his son-in-law, Dr. Daniel Lotz, a dentist who was an All-American basketball player in his college days. During the planning period, problems almost led to cancellation of the crusade. Graham is constantly in great demand around the world; last year alone he received 8,500 written requests for speaking engagements, according to an associate. Deciding which invitations to accept becomes increasingly difficult. Some might say, in view of North Carolina's rich Christian heritage, that the state was not as needy as other places. Perhaps Lotz and his fellow workers knew better, and took their cue from the state motto, Esse quam videri—"To be, rather than to seem."
Reporting For Work
Neither the secular nor the religious press noted that Dr. Henry A. Kissinger, the first Jew to hold the post of secretary of state, was sworn in on the Jewish Sabbath (Saturday, September 22).
Asked whether some members of the Jewish community might be offended by this, Presidential Press Secretary Ronald L. Ziegler said he didn't see why anyone should be. However, Rabbi Stanley Rabinowitz, president of the Washington, D. C., Board of Rabbis (an organization that includes all three main branches of Judaism), said he considered it regrettable and thought the private White House ceremony "could have waited until Monday." But he acknowledged that he wasn't sure that the event was "inconsistent with the Sabbath" and pointed out that Kissinger doesn't observe Jewish ritual anyway.
As for Kissinger's being sworn in on the King James Version of the Bible, Rabinowitz, who heads a Conservative Jewish congregation, commented that he saw nothing wrong with that: "It's a perfectly good Bible."
The 50-year-old German-born refugee from Nazi persecution is not only the first Jew but also the first naturalized citizen to be elevated to the top presidential cabinet post since its inception in 1789. He reported for his first day of work on Rosh Hashanah, the Jewish New Year, which many Jews observe as a non-working holiday.
JOHN NOVOTNEY
Under Fire In France
The Protestant Federation of France has appealed to the nation's highest administrative court, asking it to rescind the interior ministry's deportation order served on Scots pastor Andrew Parker, 31, a "hippie priest" who has been working among young people at Nemours, about thirty miles southeast of Paris. It was alleged that he had turned the local Protestant church into "a center of debauchery and corruption," and had not "respected a foreigner's duty of discretion." Earlier this year, he was fined $200 for incitement to a criminal act after his magazine published a poem from a schoolgirl who described how she would like to burn down her school.
Parker went to France in 1971 to continue a century-old tradition: it was another Scots minister who established in Paris the Foyer movement where "little people" trampled on by the great could find a welcome and help. In Nemours, Parker soon fell foul to the mayor, whose plan to make the town an army center he thwarted by rousing public opposition.
A three-man tribunal (similar to one that previously expelled a Swiss minister from Marseilles for over-zealous defense of North African immigrants) considered charges that the Foyer had tolerated various crimes ranging from sexual acts among minors to the taking of drugs. Protesting his innocence, Parker said "there are certain people in Nemours who wish that the power of decision should remain in their hands, and that no one should question them." The young people among whom he works agree with him. "We'll stand by him to the end," said one. "He's not like our parents. With him we can talk about all our problems."
French authorities who went to Nemours to serve the expulsion order found that the cleric had disappeared.
J. D. DOUGLAS
Pastor Imprisoned
Pastor Park Hyong Kyu of Seoul's huge First Presbyterian Church was sentenced to two years in prison on charges of conspiring to overthrow the South Korean government. The charges against him and three other defendants stemmed from the distribution of leaflets at an Easter sunrise service. The leaflets called for the revival of democratic government to replace the military-backed regime of President Park Chung Hee. Presbyterian lay evangelist Kwon Ho Kyong also received a two-year sentence, and former Methodist youth worker Nam Sam-Wu—a leader in the opposition New Democratic party—got an eighteen-month term. A one-year sentence was given to a non-Christian who reported activities of the Christian group to the police after failing in alleged blackmail attempts. Eleven others who had been seized were released.
Korean Presbyterians, the nation's six-denomination council of churches, and international Christian leaders expressed outrage at the arrests and trials. The National Council of Churches in New York pledged $5,000 in defense and family aid. Many church observers say they believe Pastor Park is a victim of those who oppose social-action ministries in the name of the church. Most of those arrested were involved in ministries among slum-dwellers and have advocated community organization among the poor.
Public Schools: In Need Of Prayer?
Chances for passage of a constitutional amendment guaranteeing the right of prayer in public schools seem to be getting better.
The Administrative Board of the United States Catholic Conference, composed of twenty-eight bishops, came out last month for a constitutional amendment that would protect prayer and religious instruction in public schools. Two years ago the conference opposed a proposed constitutional amendment designed to make "non-denominational prayer" clearly legal in public schools. A spokesman said the new action took note of the dissatisfaction of many parents with "the Supreme Court's suggestions for 'teaching about' religion, or for teaching 'religion as culture.' "
Most Jewish leaders are against a prayer amendment, but a representative of the Lubavitcher movement (an Orthodox group sometimes characterized as "charismatic" because of its emphasis on joy) gave positive testimony at a Senate subcommittee hearing last month. He said that "daily prayer in public school is the only way of cultivating an awareness" of the moral law in the universe.
Some opponents of the amendment are now saying that they fear early passage by Congress. The amendment would then have to be ratified by three-fourths of the state legislatures; this is considered probable.
Another factor in the debate is the growing concern over public schools in general. There is a mass movement by Protestant churches to establish private schools, as parents grow increasingly resentful over secularistic inroads, racial integration and busing, sex education, and lack of adequate discipline. Public school officials are disturbed at the exodus, which might be even worse if Catholic schools had not been closing down. The worry, according to U. S. News and World Report, is that community support of public education may decline. A prayer amendment might help to stem the tide.
Going Up
Churches and Sunday schools across the nation are about to be hit with hefty hikes in literature prices. Severe paper shortages, postage increases, and higher costs are to blame. The same pressures are plaguing already belt-tightened religious periodicals.
Gay Guerrillas?
Thirty persons at a meeting in Kansas City organized a National Task Force on Gay People in the Church to represent the cause of homosexuals in denominations and ecumenical groups. Appointed to head it up: United Church of Christ minister William Johnson, the first announced homosexual ordained in his denomination; American Baptist Rodger Harrison, who leads a gay congregation denied membership by the American Baptist Churches of Southern California; Minneapolis Episcopal layman John Preston; American Baptist layperson Louise Rose of suburban Philadelphia; and Southern Presbyterian mental-hospital chaplain Susan Thornton of Kansas City.
Time published a story about another homosexual clergyman—Pentecostal evangelist Ray Broshears, 38, who runs a gay mission center in San Francisco—and the Lavender Panthers, a band of vigilantes he organized to protect gays from assault and harassment.
To help homosexuals in other ways, the Homosexual Community Counseling Center of New York launched a quarterly journal, the Homosexual Counseling Journal. The HCCC says its staffers view homosexuality as "a variety of sexual expression and not as a deviation which must be seen as sickness or sin." The journal's editor is Ralph Blair, a graduate of Bob Jones University who also studied at Dallas and Westminster seminaries and served a short stint with Inter-Varsity Christian Fellowship.
Mcintire Adrift
Radio preacher Carl McIntire encountered stormy weather when he began transmitting broadcasts from his private station "Radio Free America" aboard a converted minesweeper nine miles off the southern New Jersey coast. First, his less-than-10,000-watt signal on 1160 AM interfered with a Lakewood station on 1170. (A Delaware station on 1190 also complained, and the bobbing boat's transmitter sent the politics-and-Gospel broadcasts bouncing around on other frequencies far inland.) When the Lakewood station threatened to sue, McIntire apologized and shut down operations after one day on the air while technicians worked on switching the equipment to a channel close to the equally crowded 1600 end of the dial (close to police bands). Then a judge at the behest of the Federal Communications Commission slapped a restraining order on him, forbidding further broadcasting.
U. S.-registered ships are prohibited by law from operating radio equipment without a license—a requirement that drove McIntire to sea in the first place. Owner-skipper Christopher Hanson, 23, who does not share McIntire's antigovernment feelings, in an interview said he would not take his ship—the size of a small tugboat—out of port for pirate broadcasting again. McIntire's sixty-day lease-purchase option expired October 15, the day he would have to ante up the $40,000 asking price or let Hanson sell to someone else. Whether the seemingly indefatigable minister decides to test further his self-avowed right to broadcast as he pleases—with, say, a ship bearing foreign registry—remains to be seen.
EDWARD E. PLOWMAN
Woman At The Top
A woman, Claire Randall, won nomination this month to succeed Dr. R. H. Edwin Espy as general secretary of the National Council of Churches. Espy, who has served as the NCC's top administrative officer for ten years, is retiring.
Ms. Randall was the choice of a special committee named to find a replacement for the 64-year-old Espy. With approval expected at a mid-month meeting of the NCC Governing Board in New York, Ms. Randall becomes the first woman to occupy the foremost staff position in a major religious organization.
A spokesman said that there were forty applications for the job and that thirteen were considered seriously. The competition was finally narrowed down to two persons (the other was not identified).
Ms. Randall is a Presbyterian who has been director of national program development for Church Women United, which for a long time was affiliated with the NCC. She is a native of Texas and a graduate of Scarritt College. Before becoming an administrator she worked as an artist and specialist in Christian education. She recently served as chairman of a special twenty-two-member task force that has recommended that the NCC relax its stand against abortion.
Espy, in one of his last acts, announced last month the healing of a rift that had developed between his office and that of the National Conference of Catholic Bishops. The rift, resulting from an NCC statement that criticized Catholic views on public aid for parochial schools, had suspended a five-year dialogue between the NCC, the NCCB, and the Synagogue Council of America. The misunderstanding is now said to be cleared up and the talks are on again.
Religion In Transit
For the third consecutive year Billboard has accorded the Scott Ross Show as the "Best Syndicated Religious Program." The program, aired on 140 U. S. stations plus several foreign ones, blends contemporary Christian and secular music, testimonies, and sermonettes. A related telephone counseling service has been set up in ten cities.
Twenty-nine senior medical students from the United States and Canada have been awarded international fellowships in a program set up by Medical Assistance Programs of Wheaton, Illinois, and funded by Reader's Digest. Already more than 150 students have served in thirty-four countries since the program began two years ago. MAP is an evangelical organization.
Backed by a team of sixty witnessing athletes and volunteer counselors, evangelist Bill Glass held forth in a three-day crusade at the maximum-security Wisconsin State Prison at Waupun. Nearly 200 of the 500 inmates who attended (prison population: 640) prayed to receive Christ—and so did Warden Ray Gray. Several Christian ex-convicts and an FBI agent were among the counselors. One of the former will handle follow-up Bible-study groups.
Evangelist Jack Wyrtzen and his Word of Life staff have undertaken an evangelistic blitz with monthly rallies in twenty-one northeastern cities. They anticipate reaching 250,000 young people.
In meetings conducted at North Texas State University by evangelist John Flack, sixty-one of the school's ninety football players signed decision cards saying they had received Christ.
Catholic priest Robert T. Hagen was found not guilty in federal court on charges of income tax evasion and lying under oath in connection with his alleged embezzlement of nearly $150,000 from three Oregon parishes. The jury agreed with defense psychiatrists who said the priest was abnormal and could not be held responsible for criminal deeds done under stress.
DEATHS
GEORGE G. BEAZLEY, 59, Disciples of Christ minister, former chairman of the Consultation on Church Union (COCU), member of the World Council of Churches' Central Committee; during a visit in Moscow, of a heart attack.
C. H. DODD, 89, distinguished British New Testament scholar, former professor at Cambridge and Manchester universities, and general director of the committee that produced the New English Bible; in Oxford.
O. G. MALMIN, 74, prominent American Lutheran Church leader and editor, and an architect of the mergers that formed the ALC; in Minneapolis.
A federal appeals court ruled that a nativity scene must be dropped from the annual Christmas Pageant of Peace on the Ellipse between the White House and the Washington Monument or the government must withdraw its sponsorship. The suit was filed by Catholic and Episcopal priests, a rabbi, a humanist, and a self-declared atheist. Officials say the government will retain sponsorship, leaving no room for the manger scene.
Black Muslim ministers are being placed on the list of salaried chaplains in Pennsylvania state penal institutions.
Of the 100 churches listed by Christian Life as having the nation's largest Sunday schools, eighty are Baptist (including forty-three of the top fifty), nearly half of them Southern Baptist. But six of the ten largest schools register attendance at early morning worship services as the pastor's Sunday-school class, complained Pastor Harold Fickett of fifth-place First Baptist, Van Nuys, California, who earlier suggested the list ought to be abolished because "it makes liars of some pastors."
The United Methodist New York Conference suspended treasurer Robert W. Preusch after discovering he had invested or loaned $5 million more of the conference's funds than the $1 million authorized to specific firms of "very limited risks." A number of the companies involved turned out to be "financially unsound," said Bishop W. Ralph Ward. An investigation is in progress.
Overruling the Oregon revenue department, the state's supreme court directed assessors to remove church administrative offices from the tax rolls.
Overall, crime in the United States decreased 1 per cent the first six months of 1973, but violent crimes were up.
Atlanta-area churches, hit this summer with new fire-protection fees (bills ranged from less than $100 to $116,000 for the United Methodist-run Emory University), can breathe easier now. The DeKalb County Commission changed the wording of a tax resolution so that the fee is now called a "tax" instead of "special assessment." And churches are exempt from taxes.
A Washington Post story revealed that $44 million has been given this year by the U. S. State Department to United Israel Appeal, $5 million to the Intergovernmental Committee for European Migration, and $1 million to other voluntary agencies to help defray costs of the Jewish exodus from the Soviet Union. This includes $500,000 for the operation of the Austrian castle used as a way station. Its closure by the Austrians evoked protests from National Council of Churches leaders.
Personalia
Methodist Bishop Gerald H. Kennedy, 66, who a year ago set a denominational precedent by retiring from the episcopacy to become a full-time pastor, retired for health reasons from First United Methodist Church of Pasadena, where he became senior pastor on a part-time basis five years ago while retaining his office and duties as bishop.
Massachusetts Democrat Robert Drinan, the first Catholic priest elected to Congress, says he is also the first U. S. congressman to be refused—without explanation—a visa to visit the Soviet Union.
Catholic bishop James P. Shannon completed law studies at the University of New Mexico and joined an Albuquerque law firm.
Former Catholic nun Elizabeth McAlister, wife of anti-war activist Philip Berrigan, and nun Judith Le Femina pleaded guilty to shoplifting in suburban Baltimore. They were fined $100 and given a ten-day suspended jail sentence. Meanwhile, brother-in-law Daniel Berrigan got off with a suspended $50 fine for illegal entry at the White House to protest U. S. bombing in Cambodia.
In a belated discovery, Nashville Tennessean religion editor William A. Reed found that Archie and Margaret Boone had been "disfellowshiped" by a Church of Christ congregation—just like their famed entertainer son Pat Boone—for getting involved in the charismatic movement.
Nominated to become associate general secretary of the National Council of Churches and to head up its new Division of Church and Society: American Baptist clergyman Lucius Walker, Jr., executive director of the Interreligious Foundation for Community Organization (IFCO).
School administrator Walter Lane of Burlington, Ontario, a member of the Associated Gospel Churches of Canada, was appointed executive secretary of the Evangelical Fellowship of Canada, the EFC's first full-time worker.
World Scene
Memo to Israel watchers: Israeli war casualties from 1948 to 1972 totalled 8,617 killed and 20,690 seriously wounded. Highway accidents in the same period accounted for 7,136 deaths and more than 50,000 serious injuries.
Construction of the first Mormon chapel in Colombia is under way in Cali with the help of "construction missionaries," youths who donate two years of labor to help further the Mormon cause. Three other chapels are also to be started this year.
Ecumenical talks involving eight representatives from Catholic, Anglican, Presbyterian, Methodist, and other churches were held at Dundalk in the Irish Republic. At the insistence of the Presbyterian General Assembly, church union was omitted as a topic. Subjects discussed included the Church, Scripture, social problems, baptism, marriage, and secularism. Separatists led by cleric Ian Paisley protested the meeting.
Open schism is threatening the 1.75-million-member Malankara Syrian Orthodox Church of India, which traces its roots to the apostle Thomas. A majority faction refuses to accept the administrative authority of Oriental Orthodoxy's titular head in Damascus, Syrian Patriarch Yakob III, and has rejected several of his appointments. The minority threatens to sue to gain church institutions and properties.
California congressman Jerry L. Pettis, a Seventh-day Adventist, says that on a recent trip to the People's Republic of China he discovered Bishop Ting Kwang-Hsun, head of the Nanking Seminary, to be also a member of the "revolutionary governing body" in Nanking. The seminary is used for cultural reeducation, he asserts, and the bishop has apparently reached "some kind of accommodation with the government."
Four European church papers have decided to cooperate across language barriers by pooling some articles and coordinating themes. They are: Hervormd Nederland in Holland, Réforme in France, Allgemeines Sonntagbladt in Germany, and La Vie Protestante in Switzerland.
Secret negotiations between the Colombian government and the Vatican have resulted in a new church-state agreement that contains some reforms (citizens will be accorded the legal right "to join the church of their choice") but restates some old policies (the government must provide tax aid to Catholic schools, the Catholic faith must be taught in all public schools, Catholic clergy must be given preferential treatment in certain situations).
The Bible is being profitably popularized in Colombia by a series in magazine form entitled La Biblia. Priced at about sixty cents, each issue contains a few chapters of a scholarly version of Scripture with illustrations on slick paper. A gold-stamped cover will be offered to those who buy the entire series.
The governing unit of the 600,000 United Methodists voted 97–32 to reject merger with the 700,000-member Church of North India on November 29, a date agreed upon earlier.
Uganda's president Idi Amin is "concerned" over an apparent proliferation of "minor religious sects" in his country, among them twenty-two from America within the last two years, according to press reports.
Sudan Interior Mission's annual report: 1,044 missionaries are working in ten African nations, 418 of them in Nigeria and 332 in Ethiopia; contributors gave $3.9 million; and related to SIM are 3,000 African churches with a baptized membership of 250,000 served by 2,700 pastors and 1,000 evangelists.
Have something to add about this? See something we missed? Share your feedback here.
Our digital archives are a work in progress. Let us know if corrections need to be made.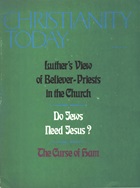 This article is from the October 26 1973 issue.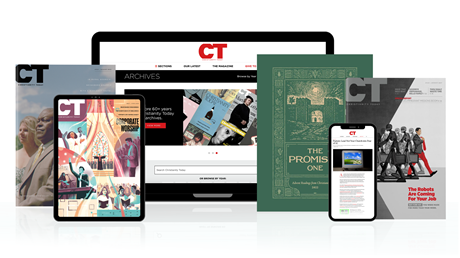 Subscribe to Christianity Today and get access to this article plus 65+ years of archives.
Home delivery of CT magazine
Complete access to articles on ChristianityToday.com
Over 120 years of magazine archives plus full access to all of CT's online archives
Subscribe Now
Graham in Raleigh: A Vote of Confidence
Graham in Raleigh: A Vote of Confidence