Low Overhead
A Jesuit priest, the former president of Gonzaga University in Spokane, is looking forward to his third year of heading a unique college with no campus, no buildings, no dorms, no library, no cafeteria, and almost no administration or funds. About 175 students are expected to show up this month at New College, which rents space in a Sausalito waterfront warehouse across the Golden Gate Bridge from San Francisco.
The Reverend John Leary started the nondenominational school two years ago with sixteen students and $2,500. After winding up with $183 in the bank after the first year, the school expanded spending $190,000 last year, and projecting a $518,000 budget this year. Tuition is $1,000 a semester; accreditation is only on the horizon.
The school seeks "an alternative to conventional higher education," with town-hall type policy-making, extensive student participation, and a highly flexible curriculum.
Ex-President Tietjen: Lutheran In Limbo
As expected, President John Tietjen of Concordia Seminary in St. Louis was axed by the school's eleven-member board of control. But the board—meeting for the first time since it came under conservative dominance at the rip-roaring Lutheran Church-Missouri Synod convention in New Orleans (see August 10 issue, pages 40–43)—also voted to "delay implementation of the suspension until constitutional and legal opinions are obtained." Therefore Tietjen will stay on the job at least temporarily, though perhaps stripped of some administrative powers. His backers in the moderate-liberal wing of the LCMS have vowed to fight his removal.
Meanwhile, dismissed Concordia instructor Arlis J. Ehlen—one of the storm centers in the Concordia controversy—was hired by Luther College of Decorah, Iowa, an American Lutheran Church school.
Not Intentional
It is no secret that the federal Securities and Exchange Commission has been taking a long, hard look at religious organizations that raise money by selling bonds nationwide. Several prominent television preachers and their organizations have gotten into a lot of trouble by failing to conform to SEC regulations, especially in the matter of disclosure to prospective investors. Among the latest: television evangelist Cecil Todd of Ohio and Pastor Jerry Falwell of the fast-growing 13,000-member Thomas Road Baptist Church in Lynchburg, Virginia. Both were ordered to stop selling bonds and to get their financial affairs in order.
The SEC complaint against Falwell's church involved $6.5 million in bonds sold to 1,600 investors since 1971. Liabilities exceeded assets by $4.8 million and the church's bank accounts were all overdrawn, alleged the SEC in federal court. It asked that the "grossly insolvent" church be placed in receivership.
Falwell fought the charges bitterly, and last month a court-supervised compromise was worked out, but it amounts to de facto receivership. A "special finance committee" whose five members are not members of Thomas Road will take charge of all the church's assets and properties, keep its books, and in effect operate the church. Falwell insists—and the SEC agrees—that there was no intentional wrongdoing.
Because of all the trouble Falwell has had to cut back his "Old Time Gospel Hour" to 360 television stations, including 147 in Canada, from a high of 460 a few months ago (he's also on 102 radio stations), sell his twin-engine forty-seat Convair (he still has a seven-seat Cessna), and cut back on employees, mostly part-timers in the church's college and academy.
Falwell, 39, says he is out to build the biggest church in the world. A native of Lynchburg, he has been at the church since founding it seventeen years ago.
Diabetic Deaths
Two diabetics, a continent apart, died last month of insulin insufficiency. Both had attended revival-healing services, and relatives of both had thrown away life-saving supplies of the drug insulin in the belief that God would heal them.
In Bakersfield, California, the parents of an eleven-year-old boy refused to plan a funeral, kept the body in a funeral home, and held healing services because they believed the boy would be resurrected. Wesley Parker died in a diabetic comma after a faith healer at his parents' Assembly of God church "cured" him. The parents then allegedly threw away the insulin. (Diabetics must take regular, usually daily, injections of the drug to keep sugar in the blood below a fatal level.)
The parents refused an autopsy, claiming God would raise the boy after four days as he did with Lazarus. Police contemplated possible criminal action against Lawrence Parker, the boy's father.
Meanwhile, in Toronto, Ontario, a coroner's jury declared a 19-year-old man a "religious misfit" after his wife died. The jury was told that Patricia Cowan, 20, attended the revival service of an unnamed sect and her husband, Mark, then stopped insulin injections, believing she would be healed. The jury was told that Cowan intended to become a faith healer with his own television program and that his wife would be his "miracle cure."
The jury—which has no legal authority other than to make recommendations to prevent similar deaths—asked Toronto police to investigate the death further, and recommended a requirement that all religious cults be licensed and that cult leaders be certified by theological schools.
Lutheran Youth 'Live'
The CBS television network plans to carry a thirty-minute "live" report on "Discovery '73," the first All-Lutheran Youth Gathering, held in Houston last month (see August 31 issue, page 42). The program, to be aired September 16 as part of the CBS series "Lamp Unto My Feet," will feature commentary by youth participants as well as slides and film. Among the Astrodome participants of the five-day convention were Lutheran scholar Roland Bainton, Andrae Crouch and the Disciples, evangelist Tom Skinner, and former Illinois Lieutenant Governor Paul Simon.
Parish The Church
Now that its wind has changed direction, pressing for local congregational rather than denominational union, COCU will probably keep watchful eyes on the United Christian Parish (UCP) in Reston, Virginia. UCP is believed to be the nation's only ecumenical congregation involving five denominations and the only one essentially using COCU's parish plan.
Nearly a decade ago, Reston planners wanted to create thirty-five
INJURED CAUSE
That bomb blast at the British embassy in Washington was laid at the pro-Catholic Irish Republican Army's door by Scotland Yard. If so, the IRA again damaged its cause. The most severely injured victim was embassy employee Mrs. Nora Murray, a Catholic, who was born in County Galway, Republic of Ireland, and who attended a Catholic convent in Tuam, Ireland.
churches for their "new town." (There are 22,000 residents now and an eventual 75,000 anticipated.) The Virginia Methodist Conference assigned the Reverend Robert Regan to begin a pioneering congregation and Redeemer Methodist Church was formed.
But in 1967, Regan and other ecumenicists from the Disciples of Christ, the United Church of Christ, the United Presbyterian Church, and the Presbyterian Church in the U. S. began considering COCU's parish plan. (Episcopalians also took part in the discussions but opted to have a separate congregation.)
The UCP wasn't officially born until this year, though Regan said developing an ecumenical parish has probably been a lot easier in the created community of Reston than it would be in a town where denominational ties run deep.
One source of delay was the red tape involved in getting the approval of the four regional judicatories involved in the venture (the UCC Atlantic Conference, the Disciples' Christian Church-Capital Area, the National Capital Union Presbytery, and the Virginia Conference for United Methodism). The United Methodists changed their laws to allow parish union a year ago, and the presbytery gave its sanction in mid-May.
Before the merger, Redeemer Methodist Church (now the focal structure of UCP) had 560 members and a healthy $78,000 budget. Regan said another problem was working out a financial plan that would not hurt the Methodist benevolence programs and would still meet the approval of other participating denominations. The percentage formula agreed upon is effective only for this year on the UCP's present $106,098 budget; next year's benevolences will be equally divided.
The 775 UCP charter signers have membership in all five denominations. Members can attend services either at the UCP building or at a temporary location in a Reston school. Regan said plans are being made for another building. Eventually there are to be four congregations and seven ministers. Regan now co-pastors the parish with the Reverend Douglas Ibach (formerly of Knox United Presbyterian Church, Falls Church, Virginia), with the help of a Wesley Seminary student, Jonathan Baker.
The heartbeat of the UCP is its twelve-member Parish Board. In line with COCU's plan, UCP officials are ordained locally.
The congregations work as one in evangelism, social service, and mission programs, whereas the worship format and educational programs are left to each congregation's preference.
The UCP building is used occasionally by Unitarian and Roman Catholic groups and regularly for Jewish services on Friday nights and Saturdays. Social services include a child-care center and housing developments.
Bavaria '74
As the North American continent-wide evangelistic thrust Key 73 passed its halfway point, Christians in Munich, Germany, announced plans for "Bavaria '74." In a three-week period during the fall of 1974 the Gospel is to be brought to every house in the region between Munich, Straubing, and Passau. This means the Aktion (project) will blanket about one-quarter of Bavaria, the largest West German state. Planners envision a wide spectrum of evangelistic techniques.
Religion In Transit
Snake-handling preachers Liston Pack and Alfred Ball of the Holiness Church of God in Jesus Name were jailed in Newport, Tennessee, for disobeying a court injunction against handling poisonous snakes in church services and for failure to pay fines imposed in a recent case in which a church member nearly lost an arm from snake bite.
New York's state law on obscenity was declared unconstitutional by state supreme court judge Abraham J. Gellinoff, who ruled in a case involving four allegedly obscene movies that the court had no way to gauge community standards "at this stage."
Bob Jones University Press has a new bi-monthly magazine, Faith For the Family. The first issue contained a blistering attack on Key 73 ("The Prostitution of Evangelism," by G. Archer Weniger) and a defense of "true" fundamentalism by Ian Paisley of Northern Ireland.
Recent figures released by the National Black Catholic Clergy Caucus show that there are 171 black priests, 715 black religious sisters (all but a handful are in three sisterhoods in New Orleans, Baltimore, and Harlem), and 300 black youths enrolled in Catholic seminaries across the United States (only seventy of them are preparing for the ministry). Only thirty of the nation's black parishes are headed by black pastors. The other black priests serve in non-parochial functions.
Catholic archbishop Robert J. Dwyer of Portland, Oregon, writing in the Catholic weekly Twin Circle, lambasted Pentecostalism. He charged that its roots are in the condemned heresies of Gnosticism and Montanism. The danger is that its doesn't need the church, its authority, or its sacraments, he said. He also spoke sarcastically of the recent conference of Catholic Pentecostals at Notre Dame, in which Cardinal Leo Suenens of Belgium enthusiastically participated.
Delegates at the annual meeting of the 5,300-member Seventh Day Baptist General Conference voted 335 to 250 to withdraw from the National Council of Churches, mostly because of the NCC's political orientation and involvement. Sales executive Ernest F. Bond of Galena, Ohio, was installed as president.
A non-credit course in "voodoo magic and witchcraft" is being offered at the University of Tennessee. It will be taught by Mr. and Mrs. Francis A. Torrence, who say they have organized the First Church of Voodoo.
Personalia
A. U. S. district judge has ruled that mail-order minister-maker Kirby Hensley of Modesto, California, was denied a fair trial when he was convicted in 1969 of illegally selling his doctor of divinity degrees and handed a $625 fine and a one-year suspended jail sentence. Delighted by the ruling, "Bishop" Hensley, founder of the Universal Life Church, says he's going to "go to town" in selling more degrees at $24. He claims he has ordained more than two million ministers by mail.
An American woman theologian, retired professor Marion Kelleran of Virginia (Episcopal) Seminary in Alexandria, was elected chairperson of the Anglican Consultative Council, a global organization of churches representing 47 million members. The council refused to take a stand on ordination of women.
Missouri Southern Baptist executive secretary Earl O. Harding died last month of a heart attack. He had been under fire in the controversial handling of more than $50,000 of denominational funds (see August 31 issue, page 46).
World Scene
The Hungarian Bible Council has been accepted as an associate member of the United Bible Societies, bringing to fifty-six the number of national societies in the UBS.
Speakers at a World Islamic Youth conference in Tripoli, Libya, charged that Muslims in the Soviet Union and Bulgaria are undergoing severe persecution for their faith.
Have something to add about this? See something we missed? Share your feedback here.
Our digital archives are a work in progress. Let us know if corrections need to be made.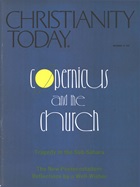 This article is from the September 14 1973 issue.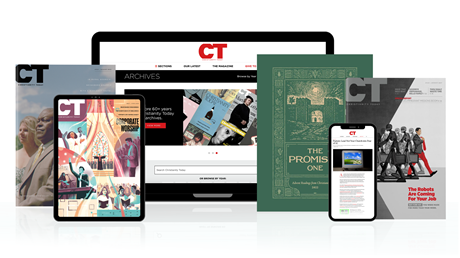 Annual & Monthly subscriptions available.
Print & Digital Issues of CT magazine
Complete access to every article on ChristianityToday.com
Unlimited access to 65+ years of CT's online archives
Member-only special issues
Subscribe
Low Overhead
Low Overhead