Last spring I conducted a seminar tour to Renaissance Italy. Europe was experiencing its seasonal rebirth; Christendom was celebrating Resurrection victory and Easter newness: everything conspired to reinforce the impact of that amazing epoch heralding the Reformation which John Addington Symonds referred to as "the fascination of a golden dream." Our regular itinerary gave us Milan's La Scala opera, the Byzantine magnificence of St. Mark's Cathedral in Venice, Petrarch's home at Arqua, the breathtaking Giotto frescoes in Padua, and Florence over the Easter weekend. But an unscheduled theological "extra" was provided in the Renaissance capital: a dialogue of more than routine interest.
It was Easter Monday. On Easter day we had spent time with Riccardo Paul, who is carrying on valiant evangelical missionary work in Florence under the aegis of the Worldwide European Fellowship; then for two days we had made detailed visits to the Duomo, Ghiberti's golden "doors of paradise" at the Baptistry of San Giovanni, Michelangelo's David at the Uffizi, Santa Croce, and the house where Christian poets Robert and Elizabeth Barrett Browning lived.
Now, back at our pensione—once a Renaissance palace—we were assembled for one of my lectures. The subject: pre-Reformer Savonarola, who had been burned at the stake on May 23, 1498, and his ashes thrown into the Arno from the Ponte Vecchio. Just before the execution, the bishop declared: "I separate you from the Church Militant and from the Church Triumphant." Replied Savonarola, in words worthy of Luther a generation later: "You may separate me from the Church Militant, but only God can separate me from the Church Triumphant."
As may be evident, I am a Savonarola buff; but I recognize the friar's inadequacies. In my lecture, I quoted his stinging Advent sermon of 1493, in which he condemned the luxury of the Roman church of his day and its indifference to the poor: "The first prelates … had fewer gold mitres and fewer chalices, for, indeed, what few they possessed were broken up to relieve the needs of the poor; whereas our prelates, for the sake of obtaining chalices, will rob the poor of their sole means of support." I praised Savonarola for such "Law" preaching, but expressed regret that, unlike Luther, he had not been able to provide the positive counteractive: gospel preachment of salvation by grace alone, through faith alone. I emphasized that giving to the poor was no more Gospel than giving to the church: a man is saved not by anything he does but by what God has already done for him in Jesus Christ; and I noted that one of the greatest sources of weakness in the contemporary church is its confusion of social action with gospel proclamation.
As I spoke I noticed a scholarly fellow in the corner, trying (it appeared) to listen without seeming to listen. He looked like one of that perennial band of sabbatical Fulbright professors in rumpled tweeds studying everything from ancient Roman toilet graffiti to medieval entomology. Who did he turn out to be? A professor of systematic theology from the Garrett Theological Seminary (Evanston, Illinois; United Methodist; pretensions of being evangelical—I well remember my old acquaintance, the English Methodist Luther scholar Philip S. Watson, castigating his colleagues on that faculty for knowing little of Wesley or historic Methodist theology, to say nothing of Luther, whose Romans Commentary brought about Wesley's conversion!). Needless to say, the professor (we'll call him G, for Garrett) had not cared for my lecture. The following dialogue ensued:
G. Giving to the poor is not "Law."
M. The proper distinction between Law and Gospel is, as Luther said, the distinguishing mark of the true Christian. We must never confuse justification and sanctification; all works are equally inadequate for salvation, no matter how socially beneficial they may be.
G. But works are a dimension of the Gospel.
M. "Dimension" is a current theological weasel-word; it implies a structural relationship. What structural relationship would permit works to contribute to salvation? Martin Luther King and company are entirely off base when they imply or suggest that serving the poor equals salvation.
G. Such unconscious works are saving; don't you think they are done by God's Spirit? Remember what Karl Rahner says about "secret Christians"—those who do God's will though they may not realize it.
M. Like Nebuchadnezzar? Was Pilate saved because the Spirit led him to refuse to take down the superscription from the Cross? You are hopelessly confusing common grace with saving grace.
G. I reject that distinction; there are many good arguments against it.
M. And in behalf of it we have Luther, Calvin, and Scripture.
G. What about "giving a cup of water in Jesus' name" (Matt. 25)?
M. Do you seriously think the passage means that one not knowing or accepting Christ is in a saving state because he does good from a loving motivation? What about Acts 4:12 (only the name of Jesus saves) and Romans 10:14 (how shall they hear without a preacher)? These passages can only be reconciled by the recognition that Matthew 25 speaks of Christians already saved by grace through faith who haven't yet comprehended how their faith motivates them to do good works—who haven't yet seen good works as the fruit of faith.
G. I don't worry about reconciling Scripture. Do you really think the Bible presents a single, consistent theology?
M. Most definitely, the one Paul (Gal. 1:8) refers to when he says, "Though an angel from heaven—or a professor from Garrett?—preach any other Gospel than that which we have preached unto you, let him be accursed."
G. Or a professor from your institution?
(Exeunt omnes.)
Present during my lecture were Pastor Paul and his gracious wife Laura. I thought of them—thirteen years in the barren, heartless, powerfully Communist mission field of Northern Italy. He had told me how hard it was for the two of them and their six children merely to survive the ethical dilemmas (for example, he was told that if he declared more than 60 per cent of his income for tax purposes he was crazy, for the government assumes everyone cheats and ups the declared income accordingly!).
His wife explained: "We want people here to see the difference in our lives. Then we can tell them about the Source of our strength and they will listen."
Here were missionaries, like the apostolic company, whose very lives are predicated on the assumption that "secret Christians" don't exist—that the Gospel must be preached in word. For them, as for the members of Savonarola's Church Triumphant, God-honoring works are a fruit of faith, never a substitute for it.
JOHN WARWICK MONTGOMERY
Have something to add about this? See something we missed? Share your feedback here.
Our digital archives are a work in progress. Let us know if corrections need to be made.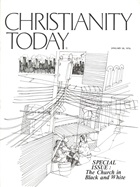 This article is from the January 30 1976 issue.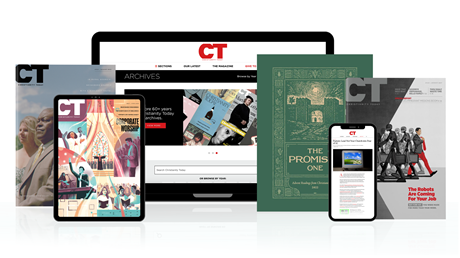 Subscribe to Christianity Today and get access to this article plus 65+ years of archives.
Home delivery of CT magazine
Complete access to articles on ChristianityToday.com
Over 120 years of magazine archives plus full access to all of CT's online archives
Subscribe Now
What Happened in Italy
What Happened in Italy