He Wasn'T Good For The Game
At the conclusion of the World Series last October, Sparky Anderson, manager of the World Champion Reds, made an earth-shaking announcement. Sparky said that the 1975 World Series had been "good for baseball." The close games, the exciting plays, the contested calls had given the game a shot in the arm, according to Anderson.
Two months later, Joe Morgan (also from the Reds) was voted the National League's Most Valuable Player. Joe said his selection was "good for baseball." A little man who played well-balanced ball (Joe ran, hit, and fielded well) had proven that the big, homerun sluggers don't always have to win the award.
Not everyone is good for baseball. I can think of two pitchers who weren't. One was Jim Bouton, who wrote a bestselling exposé (aren't all exposés bestsellers?) of the players and the game. Another was Bo Belinsky, who threw a no-hitter, used a combination of iodine and baby lotion to develop a deep tan, and was considered a genuine flake. When Jim and Bo left the scene, I'm sure some managers said, "I'm glad they're gone. They weren't good for the game."
Personally I don't know what's good or bad for baseball. But those quotes made me wonder. If Jesus were to arrive today, would most Christians say, "You know, he's good for Christianity"?
I don't think so.
Jesus would seem inconsistent to some. (Inconsistency doesn't win awards.) Jesus would announce the kingdom was at hand and then tell some of those he healed not to tell who did it.
He would alienate the establishment. (You don't preserve the unity and integrity of the game by alienating the establishment.) Being compassionate toward losers and tough on the religious winners is not the way to win friends and influence people.
And he would probably be misquoted by the media. (What did he say, Jack?) In general to most twentieth-century Christians, Jesus would seem weird. A man with a mission who said his burden was light and then demanded so much.
And when he finally left the scene and headed for the cross, I'm afraid many would say, "It serves him right. I'm glad he's leaving. He wasn't good for the game."
EUTYCHUS VII
Politics Or Theology?
"Missionaries, Not Mercenaries" (Editorials, Jan. 2) makes a valid point in the final paragraph when it states that "all American missionaries should be put 'off limits' to the CIA." To introduce this laudable position, however, by implying that Helmut Frenz, exiled bishop of the Evangelical Lutheran Church in Chile, is some sort of "mercenary" is unfortunate at best, and vicious distortion at worst.
Even the harshest interpretation of the role of Frenz in ministering to prisoners of conscience and their families would rule out "meddling in politics of a host nation." This is like saying that John the Baptist was meddling in the politics of Herod when he pointed out the immorality of his court.
What is a missionary supposed to do in order to be faithful to his Lord's expectations: "I was in prison and you visited me"? Compliment the police force for warrantless arrests, secret detentions, and false reports of whereabouts? Frenz interpreted his mission to provide documented histories and legal defense for the prisoners, and food and shelter for their families, and all U. S. Lutheran officials have supported him in this activity.
CHRISTIANITY TODAY may call this getting involved in the politics of a nation. I think it is the very embodiment of your final sentence: "Emissaries of Jesus Christ should be free to represent only him, and their only offense should be the offense of his cross." Because Frenz has participated in that offense, he is out of favor with the government of Chile. The WCC made no mistake in inviting him to speak. In Nairobi I heard him talk not as a politician but as a theologian about what it means to enter into the suffering of others as a witness of God's love. You owe Frenz an apology.
EDWARD C. MAY
Director, Office of World Community Issues
Lutheran Council in the U.S.A.
New York, N. Y.
Exciting Excerpt
Dr. Lindsell's forthcoming book The Battle For the Bible is going to be a marvelous one! The excerpt in the article "The Christian Source of Truth" (Dec. 5) was so exciting that I have been passing out copies right and left. It is just the kind of modern-mind proclaiming of the authority of Scripture that is the most urgently needed today.
ROBERT M. METCALF, JR.
Chairman
Christian Studies Center
Memphis, Tenn.
The Nairobi Amendment
I would like to commend you for a number of excellent features in your issue of January 2. The interview with Rachel Saint is thought-provoking and stimulating.
In particular, as a delegate to the Nairobi Assembly of the World Council of Churches, I would like to comment with appreciation on your two articles dealing with that assembly. The article by the editor seems to me quite fair and perceptive, except that he makes one significant mistake. This mistake, fortunately, is corrected in the news coverage on Nairobi later on, where it is clearly stated that, contrary to Dr. Lindsell's statement, the U.S.S.R. was specifically named as a country in which serious violations of religious liberty are alleged. The strong action to institute a serious study, with early reporting, regarding this issue, indicates how seriously the assembly took this whole matter.
DAVID M. STONE
Executive Vice President
United Church Board for World Ministries
New York, N. Y.
• We stand by both the Nairobi article (pp. 10–12) and the news coverage (pp. 31–35). The proposed amendment by Jacques Rossel of Switzerland would have named the Union of Soviet Socialist Republics as a violator of religious freedom, but this wording was not included in the assembly's final document. Instead, the accepted version spoke of the "alleged denial of religious liberty in the U.S.S.R." Thus the WCC's top governing body refused to charge the U.S.S.R. with violating human rights while easily voting to do so in the cases of other nations.—ED.
Historical Scale—Shifting
Mark Shaw's "The Spirit of 1740" (Jan. 2) appears to be an attempt to shift the scales of historical interpretation. Unfortunately, his interpretation of the Great Awakening and its influence on the "Spirit of '76" presents a simplistic either-or cause for what was in reality a complex generation of spirit. He sees the commonly understood cause of the Revolution as that of taxation ("the trigger issue"), which is an oversimplification in the extreme. True, the Great Awakening is one of the foundation stones in the building of an American spirit, but to give it predominance over the taxing issue and all other issues is a parochial view at best. John Adams said that "the Revolution started before the war commenced. It was in the hearts and minds of the people." Much was in the hearts and minds of the people—some minds held very high and noble ideals of self-government; others held mundane materialistic concerns, having lost huge sums of money through British curtailment of colonial smuggling.
Without going into a lengthy historical discourse, I would like to comment on the "previous alienation of heart and mind" that Shaw mentions as dating to 1740 and solidifying in 1776. The Pilgrim fathers came here out of an alienation of heart and mind. So did the Quakers, Presbyterians, and Catholics. The colonies were founded in a large part by separatists who saw here an opportunity to exercise greater control over their personal lives. A separate spirit existed throughout the colonial period based on personal experience, remoteness, and local self-government.
We will get a lot of shallow history this year. I was disappointed to see it in CHRISTIANITY TODAY. There are certainly inspiring thoughts from the Spirit of '76, that spirit that culminated from many sources, secular and religious. The one that we evangelicals should find especially inspiring is that the Revolutionary spirit grew from a very small minority and never engulfed a majority of the people during the war. But the spirit prevailed. Let us not lose that perspective for our faith and His Spirit.
Sewell, N. J.
WAYNE E. MORLEY
Sewell, N. J.
ERRATUM
James S. Tinney was the author of the news story "Angola: Practicing Christians" in the January 16 issue. His byline was inadvertently omitted.
Have something to add about this? See something we missed? Share your feedback here.
Our digital archives are a work in progress. Let us know if corrections need to be made.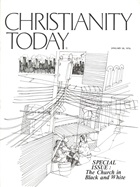 This article is from the January 30 1976 issue.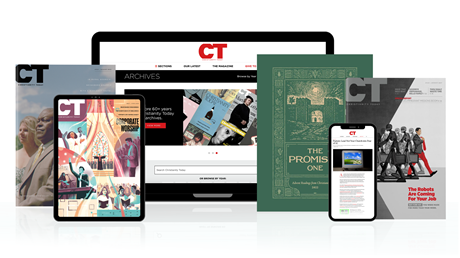 Subscribe to Christianity Today and get access to this article plus 65+ years of archives.
Home delivery of CT magazine
Complete access to articles on ChristianityToday.com
Over 120 years of magazine archives plus full access to all of CT's online archives
Subscribe Now
Eutychus and His Kin: January 30, 1976
Eutychus and His Kin: January 30, 1976