Sixth in the Series "Evangelicals In Search of Identity"
Despite renewed awareness that the Christian Gospel has indispensable social implications, evangelicals seem to divide increasingly over the relation between social concern and evangelism and over what program Christian social ethics implies.
At the far right are fundamentalists who consider evangelism the Church's only proper task in the world and justify social effort—like rescue missions and relief for the poor—only as a means of converting people to personal faith. Evangelist Billy Graham is not so extreme; while he distinguishes evangelism as the primary mission of the Church, he also recognizes the propriety of an evangelical response to human need generally, and the Billy Graham Evangelistic Association recently established a framework for evangelical social response. The National Association of Evangelicals, which links a vast network of theologically conservative churches, has more fully channeled the gospel dynamic to such human needs as post-war relief in Europe and South Korea, and by means of its World Relief Commission it has ministered even more widely through socio-spiritual programs administered by evangelicals in disaster and poverty-stricken areas.
The demand of Third World evangelicals that the Christian Gospel not be limited to personal conversion but incorporate also a vigorous demand for social justice that indicts oppressive politico-economic forces has shaken up the World Evangelical Fellowship, whose American supporters concentrate on personal regeneration. Leighton Ford, John Stott, Bishop Jack Dain, and many WEF participants view the restriction to personal conversion as a limitation of the Gospel.
A number of evangelical agencies are responding creatively to diverse human needs. Among them are Food for the Hungry, which maintains an evangelical witness and administration in various programs in many countries; Medical Assistance Program, which provides workers, training, medicine, and supplies in the area of health needs; and the Institute for International Development, which brings together Christian entrepreneurs in fifteen countries and their American counterparts to sponsor job-creating efforts. Giant of them all is World Vision International, a global humanitarian work. Annual contributions by Christians mainly in the United States, Canada, Germany, Australia, and New Zealand now make World Vision the largest evangelical agency.
The cultural conformity of establishment evangelicalism distressed many earnest evangelical students at the time of the racial and Watergate crises, and they began to enunciate socio-ethical imperatives. The Jesus movement, moreover, called for a life-style that lifted believers above the prevalent secular love of money. Criticism of secular capitalism, of racial inequities, and of mounting military budgets in an era of widespread poverty issued in the founding of magazines such as The Other Side, Post-American (now Sojourners), and The Wittenburg Door. Some spokesmen showed evident sympathy for democratic socialism, and several approve certain forms of violence to achieve social change.
Meeting over Thanksgiving, 1973, a coalition now known as Evangelicals For Social Action issued the Chicago Declaration, which with a vigor uncharacteristic of the evangelical establishment indicts injustices on the American scene. They emphasized that evangelicals and others have social duties to one another irrespective of religious beliefs, and that promoting social justice is everyone's responsibility.
The cohesion of this vanguard is increasingly threatened, however, and its future seems unsure. While the young activists hold divergent views of Scripture, they share the verities of the early Christian creeds and insist on personal regeneration. But like the Jesus movement, they are plagued by evangelical independence and lack a sense of larger Christian community. Participants tend to be committed to a particular area of need rather than to a comprehensive life-world view; they push for support of their own special interests in disregard of significant dissent, show a tendency to urge a legalistic imposition of goals where possible, and on the whole harbor exaggerated expectations of the socio-political arena.
The loose cooperative character of this thrust has most recently been further strained by the charges of William Bentley, president of the National Black Evangelical Association. Ignoring antiracist efforts already represented in the alliance, Bentley accuses the group of racism in mood, structure, method, and theology. Inasmuch as the 1975 workshop lost focus on any long-term function and reached no consensus on an undergirding theological statement and model for social action, let alone on any united program, some observers sense the beginning of the end.
This development was painful for some coalition leaders who cultivate closer relations with conciliar ecumenists to shape a cooperative socio-economic thrust. Renewed evangelical commitment to social engagement has been somewhat fogged by ecumenical depiction of this as a belated endorsement of the "social gospel" that a generation ago provoked the fundamentalist withdrawal from ecumenical socio-cultural commitments. But the "social gospelers," in contrast to socially concerned evangelicals, dispensed with the need for personal conversion, promoted socialism (and sometimes communism) as a divine alternative to capitalism, and considered legislation the instrument for orchestrating the Kingdom of God.
Mennonite spokesman John Yoder declined to sign the Chicago Declaration because he favors (in The Politics of Jesus, Eerdmans, 1972, and earlier works) larger priorities for the cultural distinctiveness of the Christian community as the new society, including pacifism. Some evangelicals on the other hand emphasize that for all its faults the American system is not irremediably wicked and that evangelical initiative can reform it. Paul Henry, political science professor at Calvin College and chairman of the Kent County (Grand Rapids) Republican party, in his Politics For Evangelicals (Judson, 1974) pleads for Christian political involvement. Like some other young scholars he overindicts his own heritage by depicting evangelical political indifference as symptomatic of agnostic denial of the immediacy and reality of the Kingdom in this world. He tends to treat political engagement, moreover, as a test of orthodoxy, and views acceptable political engagement somewhat in terms of liberal conservatism. Stephen Monsma, former Calvin professor who serves as a Democratic representative in the Michigan House, in The Unraveling of America (Inter-Varsity, 1974) also deplores evangelical neglect of political instrumentalities, although as a Reformed scholar he is less acerbic about his tradition and he is somewhat a conservative liberal. Young academicians such as these are shaping evangelical student enthusiasm for practical political engagement, which closer to the top in the Washington arena is exemplified by, among others, Senator Mark Hatfield (Between a Rock and a Hard Place, Word, 1976) and Congressman John Anderson (Vision and Betrayal in America, Word, 1975).
CARL F. H. HENRY
Have something to add about this? See something we missed? Share your feedback here.
Our digital archives are a work in progress. Let us know if corrections need to be made.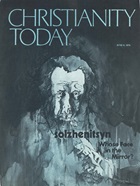 This article is from the June 4 1976 issue.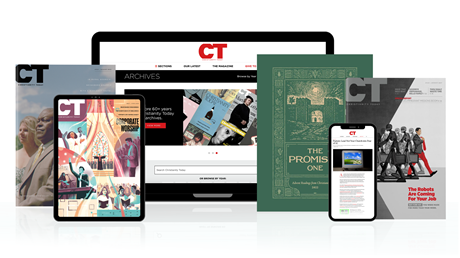 Subscribe to Christianity Today and get access to this article plus 65+ years of archives.
Home delivery of CT magazine
Complete access to articles on ChristianityToday.com
Over 120 years of magazine archives plus full access to all of CT's online archives
Subscribe Now
Strife Over Social Concerns
Strife Over Social Concerns