If anyone reading the January issue of McCall's magazine decides that Billy Graham has embraced the doctrine of universal salvation, another reading is in order. In a rare response to media reporting about him, Graham said shortly after the article hit the newsstands last month that he holds "without reservation the belief that Jesus Christ is the only way of salvation."
Entitled "I Can't Play God Any More," the long essay by James Michael Beam quotes the world-famous evangelist as saying that he no longer believes that "pagans in far-off countries were lost—were going to hell—if they did not have the Gospel of Jesus Christ preached to them." Beam also quoted Graham as saying: "I believe that there are other ways of recognizing the existence of God—through nature, for instance—and plenty of other opportunities, therefore, of saying 'yes' to God."
Beam interviewed Graham in New York last September just after the evangelist returned from Hungary. Their session followed a news conference in which Graham had been asked about a variety of topics, including his venture into Eastern Europe.
The evangelist seldom responds to criticism of his actions or to media reports that misquote him. The McCall's article was quoted at length, however, in Religious News Service and was expected to be picked up by many religious journals. An aide said the response was intended to counter the impression that Graham had shifted his position on a key theological issue, and the release was targeted at the religious press.
"On the whole," Graham's statement said, "I am pleased with the accuracy of the interview. However, a few of the statements unfortunately convey meanings which I never intended to suggest in the original, unedited interview. This may be due to my own failure to make myself as plain as I should have."
The evangelist continued: "The article correctly and clearly states what I intended when it says, 'Graham's essential message has not changed: He still preaches that all men are sinners and in need of conversion to Christ.' Contrary to what the article later suggests, I do believe that non-Christians are lost—whether they live in far-off countries, or in America. My statement that Jesus Christ is the only way of salvation pertains to the whole human race. I do not preach to Buddhists just because they are Buddhists, or to Jews just because they are Jews, or to atheists just because they are atheists. I preach to all men everywhere both the judgment of God and the love of God."
Explaining the reference to "other ways of recognizing the existence of God," Graham pointed out that the Bible "says all men have some light given by God, both in the creation and in the human conscience. Whoever sees the footsteps of the Creator in nature can ask the God he does not fully know for help, and I believe God—in ways we may not fully understand—will give that person further light and bring him to a knowledge of the truth that is in Jesus Christ so he will be saved. He may use our preaching or he may use any other way he chooses, but ultimately it is God … who saves men."
The article's title came from a part (if the interview in which the evangelist is quoted as saying, "I used to play God, but I can't do that any more." This quotation is followed immediately by the disputed material on universal salvation.
Graharn's statement, released through his Minneapolis headquarters, touched on one other sensitive matter mentioned in the McCall's article—Jewish evangelism. The article said he was "particularly opposed to evangelical groups such as 'Jews for Jesus' who have made Jews the special target of their proselytizing efforts." It also quoted him as saying he had "never supported the Jewish missions." In his response Graham emphasized that he neither condemns nor opposes "legitimate missionary efforts to special groups, although I have always seen my own mission as broader than any one group."
The evangelist's mention of the "special groups" responds not only to the McCall's material on Jewish evangelism but also to an increasing concern from such groups since he addressed the American Jewish Committee in Atlanta in October (see November 18, 1977, issue, page 49). At that time Rabbi Marc Tanenbaurn presented an award to Graham and cited him for his repudiation of deceptive techniques of evangelism. Tanenbaum named "Jews for Jesus" as one group using such techniques, but Graham said nothing about this reference in his address.
The McCall's interviewer reported that the evangelist also talked with him about the possibility of crusades in Rome and Moscow. Graham revealed that the Vatican had sent word that it would not be opposed to his acceptance of an invitation to preach in Roman Catholicism's capital city. The absence of a suitable stadium has been the main reason for declining to go there so far, according to the article. The interviewer added that a crusade is "more likely" in Moscow than in Rome.
Graham's view on the situation of Christians in Hungary is slightly different in the McCall's article from descriptions in other media reports. Asked about the possibility that he may not have seen all aspects of the religious scene during his visit, be answered, "I'm sure there are restrictions on [Christians] that were not spelled out to me. You could sense that. But just being among them I felt that there was almost a New Testament church."
Among the statements in the magazine article to which Graham did not respond was one speculating that some of his aides "pull down six-figure salaries for their managerial, fund-raising, and publicity efforts" and another that he and his wife gave away $600,000 and paid $400,000 in federal taxes in 1976. His annual salary from the Billy Graham Evangelistic Association is $39,500, but he has additional income from his father's estate and from royalties. Graham told the magazine article interviewer that he and his wife spend about a quarter of their time "trying to figure out how to give our money way."
Graham's name also figured in other developments last month, and there was not a thing the evangelist could do about it. It all began when Pastor David Poling of First United Presbyterian Church in Albuquerque, New Mexico, called a press conference in New York. Poling, an author, syndicated columnist, and former executive with Christian Herald, informed reporters that he and six other prominent Christians—some of them critics of Graham in the past—would issue a joint statement publicly affirming "the financial integrity and accountability" of the Graham "enterprise." The statement, said Poling, was occasioned by unfair criticisms and questions regarding Graham aired in recent press accounts.
Some reporters claim they were led to believe that all of the statement's signatories would be at the press conference. However, only Poling showed up. He said he had received permission by telephone from the other six to use their names. The six were: William Sloane Coffin, Jr., pastor of New York City's Riverside Church; William Stringfellow, attorney and Episcopal lay theologian; Robert McAfee Brown, professor at Union Seminary in New York; Eldridge Cleaver, the former Black Panther; Theodore M. Hesburgh, president of Notre Dame University; and David Hyatt, president of the National Conference of Christians and Jews.
Poling attempted to discuss the issues mostly in the context of his new book, Why Billy Graham? Overall, however, the press conference was a public-relations disaster. Poling admitted under close questioning that he had not spoken to Graham in more than two years and that his "personal investigation" of the Graham organization's finances amounted to little more than making several phone calls and reading some wire-service news stories.
To make matters worse, Coffin, Brown, Stringfellow, and Hesburgh were contacted by reporters within hours, and all four expressed concern over the statement attributed to them by Poling. They said it was their understanding that the statement would refer only to Graham's personal integrity, not to his organization. Poling apologized for the mixup and blamed it on the difficulty of putting statements together by telephone.
Have something to add about this? See something we missed? Share your feedback here.
Our digital archives are a work in progress. Let us know if corrections need to be made.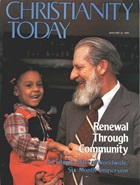 This article is from the January 13 1978 issue.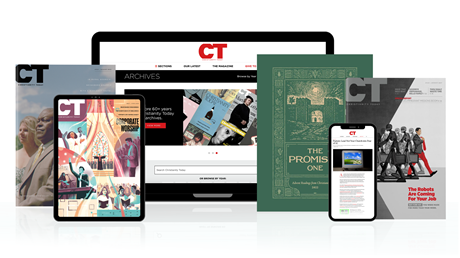 Annual & Monthly subscriptions available.
Print & Digital Issues of CT magazine
Complete access to every article on ChristianityToday.com
Unlimited access to 65+ years of CT's online archives
Member-only special issues
Subscribe
Graham's Beliefs: Still Intact
Graham's Beliefs: Still Intact