The hymnal is second only to the Bible in importance for the Christian. It is a personal, practical, living resource of Christian theology and experience. In selecting a hymnal, you invest in people; you give to every member of your congregation the means to creatively and corporately worship, witness, and respond.
Selecting the right hymnal for your congregation requires thorough preparation and evaluation. Above all, it requires an open mind if you are to make an objective, fully informed decision.
Many hymnals are inadequately used because they were improperly chosen. The prerequisite to receive the most benefit from the hymnal is to intelligently choose the best one for your people. Therefore, you must know what a hymnal is and what kind will help you accomplish your objective in your ministry. Select the book that comes the closest to your specifications.
It is important to understand the distinction between a hymnal and a song book. A hymnal is an organized selection of materials for congregational use in a variety of services. This organization may be theological, progressing in logical manner from one point to another, e.g. from God to eternal life, or it may be liturgical, following the church year. It should contain hymns from the past and prudently choose new ones.
The hymnal is the primary source of congregational music. If a church desires additional, more specialized materials, it may choose a second book, a song book, to be used along with the hymnals. A song book is usually an informal compilation of selections with an emphasis on gospel songs. It makes no pretense to comprehensiveness or scholarship. Many so-called hymnals are really song books.
Know why you want a new hymnal. Carefully study how you use the one you've got. Perhaps current needs are different than when you purchased your present hymnal. Maybe your hymnals are outdated. They may be worn out. Are resources adequate for special times? Is your hymnal inefficient, filled with material that is not usable in your church?
If you had a new hymnal, would you use it more than you do your present one? Would you make changes in the congregational repertoire, or not? Do you know what hymns you would like to add, and what ones you want to retain? Know the tastes of your people. Have specific goals for them. Keep your requirements in mind as you evaluate specific hymnals.
Study hymnal reviews in religious and music periodicals. Notice the advertisements of hymnal publishers. Tell the publisher what you need and request a sample of his most appropriate hymnal. It may not necessarily be his latest. Talk to people who are using the hymnals in which you are interested. Discover what hymnals other churches use. If you are in a denomination, consider the denominational hymnal. However, many denominational churches use some other hymnal. Conversely, a nondenominational church may decide a denominational hymnal best meets its needs. Try to obtain at least three different hymnals to evaluate.
It would be best if the evaluation were done by individuals who not only know hymnody but also understand church ministry. Don't just look in the index for a few favorite titles. Keep your objectives in mind and concentrate on usable material. Materials you will never use waste space. Here are some points to consider:
1. Distinguish innovation from mere novelty. Innovation is creative and encourages use of the hymnal. Novelty is "gimmickry" and eventually discourages hymnal use.
2. Study the organization of the hymnal. The hymns should be in some logical sequence, making it possible to have a clear overview of the book. Indices should include at least an alphabetical index of titles and first lines, an alphabetical index of tunes, a well-organized topical index, and a table of contents. Metrical indices of texts and tunes and an index of scriptural allusions in the hymns are also helpful.
3. Read all the texts. They should be theologically correct and of good literary quality. They should represent a comprehensive range of doctrines, not merely a few. If stanzas are omitted, the basic concept of the hymn should be intact, with literary continuity and logic retained. There should be a good balance of settings of Scripture, hymns, and experience songs.
4. Sing all the hymns. Be open to new hymns, but be discerning. Consider whether or not your people would want to sing this hymn three years from now. The tunes should be singable. Melodies should be strong or easy to sing, not unimaginative or awkward. Rhythms should not be overly complicated in an attempt to be contemporary. Some tunes should be in lower-than-traditional keys, but this practice should not be carried to excess. An average congregation should be able to sing an E an octave above middle C without difficulty. When a tune is lowered too much, the singing loses brightness and vitality.
5. The hymnal should represent our rich heritage of cultures, historical periods, and musical idioms. You need balance and variety if you are going to maintain freshness and interest over a decade, which is the average life span of a hymnal.
6. Consider the scholarship of the editing. All selections should exhibit musical and literary excellence. Texts and tunes should be historically accurate with sources properly identified. If the editors have refashioned the text in content or language, such changes should be justifiable.
7. Consider the physical qualities of the book. Printing should be clear and easy to read. The fabric and binding must be durable to withstand years of handling. Design and appearance should be attractive. Determine whether or not the size of the book permits comfortable use by both young and elderly people.
Go through this process with each hymnal. Make a chart of your findings so that you can quickly compare features. Obtain facts: Don't rely on impressions. Make your decision, then hold firm.
Think how the hymnal might be financed. You'll have a better opportunity of having your recommendation approved if you can suggest a method of funding the purchase. Publishing companies can suggest various financing plans. If an individual wants to donate the hymnals, accept only if you can have the one you really want. The price is too high if you accept something else. A good hymnal is invaluable to your ministry. A poor one will cause difficulties.
Purchase the best binding you can afford. Not only will you get more for your money, because the hymnal will last longer, but a good-looking book enhances the impression your church makes on visitors.
When you get your new hymnal, use it as fully as possible. Explore its resources. Treat it carefully. It will enrich your ministry in the years ahead.—RICHARD D. DINWIDDIE, director, Sacred Music Department, Moody Bible Institute, Chicago, Illinois.
Have something to add about this? See something we missed? Share your feedback here.
Our digital archives are a work in progress. Let us know if corrections need to be made.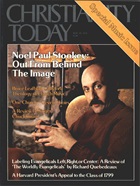 This article is from the May 19 1978 issue.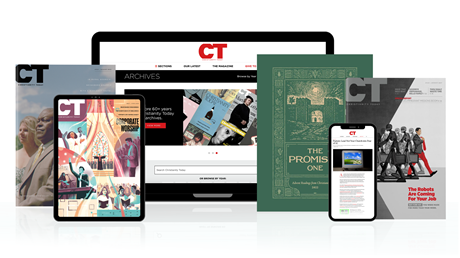 Subscribe to Christianity Today and get access to this article plus 65+ years of archives.
Home delivery of CT magazine
Complete access to articles on ChristianityToday.com
Over 120 years of magazine archives plus full access to all of CT's online archives
Subscribe Now
Minister's Workshop: How to Choose a Hymnal
Minister's Workshop: How to Choose a Hymnal