My mother is a Colorful Character (capital letters essential).
Why? That's what she wants to know. All her children tell her she is. Her mother admits it. Our friends and acquaintances recognize her genius.
Some people are natural malapropers. She's a born Colorful Character. Mother just can't see anything unusual in the things that happen to her.
My sisters and I could hardly wait to get home from school and discover what she'd done that day. (Our friends looked forward to our regular stories. They sure helped history class.)
Had she baked a beautiful pumpkin pie … without sugar? We had eaten most of it before we realized why it wasn't up to her usual high standard. Would she have knocked herself out by pulling the attic trap door down on her head? The lump wasn't that large. And it only took a month or so for her eye to heal after she stuck her hair dryer in it. Or, her unusual answer when I asked why she hadn't told me of a family event: "When didn't I tell you?" she wondered.
But even years of strange stories and hilarious accidents had not prepared my younger sister for what happened one weekend. She heard a huge thump and a loud crack. Mother began laughing and simultaneously calling for help.
Rushing into the bathroom where my mother had been cleaning, Jo saw her trapped in the lavatory plumbing. Yes, it's possible. Actually, only part of her—one leg—was in the bathroom bowl. The other leg, in split fashion, was in the tub.
It took awhile, but my sister extricated Mother from her awkward predicament. And we added another anecdote to our store of Sunday dinner tales. (No one in our family escapes, and the favorites, which grow funnier each year, get repeated over and over.)
When all the laughing had subsided and the wounds had been dressed, Jo found out how it had happened: she had used the fixture seat cover as a ladder. We had several light bulbs burned out, and she had been trying to change them. But we also had a wobbly seat. It slipped; so did she.
Before you make a move, or try to reach something higher than yourself, check to see that your foundation is sound. It's too easy to fall. Just ask my mother.
EUTYCHUS IX
Keep It Coming
Please keep the classified humor coming. How great to enjoy it and Eutychus and the often subtle messages they provide before reaching into the regular articles. The humor provides us with great opportunities to share your magazine.
MR. AND MRS. R. D. WHITSELL
Gallatin, Tenn.
Evangelical Reading
In response to "China/Taiwan: The Church Responds to Normalization," which appears in the February 16 issue, I would like to make the following comment. Harry Genet reports that part of the church's response to normalization will be to have the United States government negotiate with the People's Republic of China regarding "some $60 million in churches, schools, and hospitals seized in 1949." What quicker way is there to confirm the Communist propaganda line that the church and all its ministries was foreign and part of a wider picture of Western imperialism? Those churches, schools, and hospitals were made possible through the contributions of Christians who were giving for the church and people in China. The Chinese church and Chinese Christians are therefore the rightful ones to be speaking up. If missionary boards can still produce titles to such properties it only reflects on their delay in transferring the same to Chinese control. Suppose these missionary boards are now successful in the negotiations and are awarded $60 million for their efforts, what do they propose to do with it? Give it back to China? How? And at what loss of testimony! When will the Western church ever learn? The sordid record of demand for indemnity and reparation during the nineteenth century at the turn of the twentieth put a restraint on church growth in China that defies estimation. Paul Cohen's book, China and Christianity—"The Missionary Movement and the Growth of Chinese Antiforeignism," should be required reading for mission executives.
JAMES HUDSON TAYLOR III
Taipei, Taiwan
Letter of Dissent
I was appalled to read the article "West Coast Bible Smugglers …" appearing in your March 2, 1979, issue. What you allege I said is not just an innocent misquote. It is a pure and false fabrication made with the clear intent of harming Joe Bass.
Joe Bass was employed by the American Evangelistic Association from early 1957 until he resigned in May, 1958. He worked very closely with me, and I found him to be capable, honest, and fully trustworthy. I observed only the highest of Christian ethics and conduct. He resigned in May, 1958 on the best of terms with me personally and the AEA Board. There were never any accusations which might cast doubt upon his character or Christian standing. He resigned of his own free will without compulsion.
Strangely, at the very same time you published this false statement, Mihai Wurmbrand circulated a letter I am alleged to have written against Joe Bass dated October 12, 1959.
I hereby state, as I testified under oath, this letter is not from me. It is not my signature. It is not from any of my staff or representatives. The letterhead used in this forgery had been discarded more than a year before the letter was dated.
You have also misstated the Lockhart matter of twenty years ago. I know it well. At the time, I urged Mrs. Lockhart to contact Joe Bass if she had any complaint. She simply filed a legal complaint which was dismissed as groundless.
We of the American Evangelistic Association would be pleased to have a man like Joe Bass in our ranks at any time.
JOHN E. DOUGLAS
American Evangelistic Association
Baltimore, Maryland
Editor's Note:
Our March 2 article says that Douglas cited numerous complaints about Bass and that he described an incident in 1959 in which Bass was charged with taking money from a Georgia woman (Louise Lockhart) under false pretenses. This report was based on a 1973 telephone call from one claiming to be Douglas to the CHRISTIANITY TODAY office as recorded immediately in handwritten notes by the news assistant. A short time later, CHRISTIANITY TODAY news editor put through a call to one who claimed to be Douglas in order to confirm the accuracy of the news assistant's notes. This story was given added credence by a letter of 1959 to Fred Irwin on the letterhead of the American Evangelistic Association bearing a signature above the typed name J.E. Douglas. In the letter printed above, Douglas denies that he had anything to do with these incidents.
Have something to add about this? See something we missed? Share your feedback here.
Our digital archives are a work in progress. Let us know if corrections need to be made.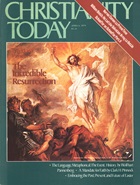 This article is from the April 6 1979 issue.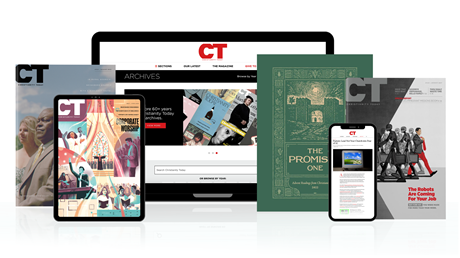 Subscribe to Christianity Today and get access to this article plus 65+ years of archives.
Home delivery of CT magazine
Complete access to articles on ChristianityToday.com
Over 120 years of magazine archives plus full access to all of CT's online archives
Subscribe Now
Eutychus and His Kin: April 6, 1979
Eutychus and His Kin: April 6, 1979