A Missions By-product of Restored China Relations
Some missions organizations envisioned benefits from the normalization of Chinese-American relations—they hoped new doors would open for evangelism to the mainland. But now, a number of missionary agencies stand to benefit in a monetary way: American missionary organizations whose properties were confiscated by the Communists in 1949 will receive $19.4 million in compensation. That figure represents about one-fourth of an $80.5 million total that the People's Republic of China has agreed to pay to American claimants.
About one-fifth of the amount earmarked for religious organizations, or $3.5 million, will go to seven Roman Catholic orders. The remaining $15.9 million will be awarded to Protestant mission boards and to educational institutions they established.
The United States government has agreed to pay back an equal amount, roughly $81 million, to Chinese nationals whose property and assets in the United States were frozen in 1950, when the U.S. reacted against China's involvement in the Korean War.
American claimants will be compensated at the rate of forty-one cents on the dollar for their properties, as valued in 1949 according to figures set by the U.S. Foreign Claims Settlement Commission. For example, a group holding Chinese assets valued at $ 10,000 in 1949, will receive $4,100 from the Chinese government. (Actually, the U.S. government requested about $190 million in compensation; the 41 percent repayment figure was arrived at so that compensations would be more or less equal. Frozen Chinese assets in the U.S. equalled the $81 million that is being repaid to U.S. interests.)
Slightly more than one-third of the $81 million compensation is due to U.S. interests before October 1. The balance will be paid over a five-year period in five equal yearly installments.
Mission boards that supervised Christian colleges in China are entitled to the largest amounts (see graph): the United Board for Christian Education in Asia, a multi-denominational agency that sponsored ten schools, and the board for Lingnan University. Other major recipients will be the American Baptists, the Young Men's Christian Association, and the Presbyterian Church in the U.S. (Southern).
Conspicuous by their absence are the United Presbyterians, United Methodists, United Church of Christ, and Southern Baptists. None of these groups filed claims for compensation during 1968 and 1969—as groups must have done in order to receive the compensations. The Foreign Claims Settlement Commission was formed in 1968 for the purpose of soliciting the claims, and claimants had to file before a July 1969 deadline.
George H. Hays, East Asia secretary of the Southern Baptist Foreign Mission Board, explained why Baptists declined to file for compensation. His group hoped that by holding its Chinese properties, Chinese Baptists might be able to reclaim them at a later date. He sees greater merit in this course of action, as against accepting monetary compensation that has been shrunk by inflation anyway.
L. Newton Thurber, East Asia director for the United Presbyterian Church in the U.S.A. Program Agency, gave two reasons why his group declined to file prior to the 1969 cut-off date.
1. Presbyterian holdings had been turned over to the Chinese for educational, medical, and evangelistic purposes. At the time of the filing, Presbyterian church buildings were still being used as churches. The Presbyterians felt they ought not to file for compensation for properties still being used for religious purposes.
2. The church believed the compensation process would obstruct the future normalization of Chinese-American relations.
According to some sources, the U.S. government originally asked groups to file compensation claims as a method for gauging the value of U.S. properties relinquished to China; they say that U.S. leaders perceived the compensations claims as a friendly settlement between nations, not as an act of adversaries. Filing reportedly was not understood as a commitment to accept funds in the event of normalization of relations between the two nations.
The United Methodist Church finds itself in a curious position. The denomination was formed in 1968 by the merging of two groups, the Methodist Church—which declined to file claims—and the Evangelical United Brethren (EUB)—which did file for compensation.
Edwin O. Fisher, Jr., associate general secretary of the UMC World Division of the Board of Global Ministries (and a former EUB missionary), says the EUB filed in order to keep its options open. He anticipated that the United Methodist Church would accept EUB compensations, and that a more important factor at this point is determining how those funds will be used. He recalled that $300,000 was exacted from China by the colonial powers at the end of the opium wars in 1942; the United States portion was used to fund exchange programs—an expenditure that he believes won widespread approval of the Chinese.
Have something to add about this? See something we missed? Share your feedback here.
Our digital archives are a work in progress. Let us know if corrections need to be made.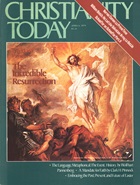 This article is from the April 6 1979 issue.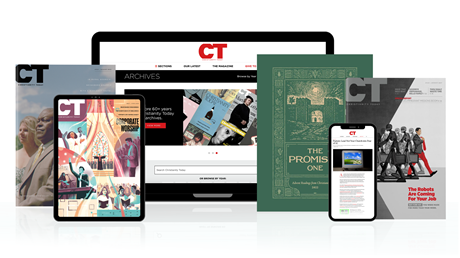 Subscribe to Christianity Today and get access to this article plus 65+ years of archives.
Home delivery of CT magazine
Complete access to articles on ChristianityToday.com
Over 120 years of magazine archives plus full access to all of CT's online archives
Subscribe Now
A Generation Late and Greenbacks Short
A Generation Late and Greenbacks Short