The automobile and rock 'n' roll music become means for escape.
One setting and theme repeat in most of the songs. It is night time, a couple in a car are making an attempt to break away from the trap of their home town to freedom. Control over your life becomes the goal. Most of Bruce Springsteen's songs deal with the struggle of young people to free themselves from the restrictions of their parents' world. As with scenes from Rebel Without a Cause, Springsteen stages confrontations. Adopting James Dean's persona, he continues to voice the dissatisfaction of one generation with the preceding one. The automobile and rock 'n' roll music become means for escape from the confinement of family and hometown.
Reaction against an older generation is common among young people, especially those in the United States after World War II. In the fifties rebellion took the form of rock 'n' roll, fast cars, leather jackets, and tough street language. But what was the purpose? In the sixties rebellion reflected a romantic idealism that the world could become a utopian society of peace and love. That notion collapsed. Rebellion in the seventies continues because that's the role young people play. Although the music of the seventies has mellowed, Springsteen still sees rock 'n' roll as rebel music.
Springsteen retells the story of struggling with his parents over his choice of vocations. His father wanted him to be a lawyer, his mother wanted him to write. But he wanted to become a rock star. In the song, "Blinded by the Light," Springsteen tells how he ignored his mother's warning: "Mama always told me not to look into the sights of the sun/Oh but, Mama, that's where the fun is." Springsteen sees rock 'n' roll as an escape from the boredom and sterility of modern life. Having been raised in what he describes as a culturally deprived home with few books and little music, rock 'n' roll liberated him and brought life and hope.
He voices the frustration of youths who see their parents work day after day in jobs they dislike. They live in tension and hatred.
Springsteen decries the rebellious struggle, which consists of "us" against "them." The "flag of piracy" flies in "Grown' Up." He says that when the crowd says "Sit down, I stood up." The deadend mentality of the home town is cast aside: "It's a town full of losers/And I'm pulling out of here to win."
This vague hope that there is some magical answer to all of the problems in life threads through Springsteen's four albums. "Badlands" decries aspects of society, which, according to Springsteen, is a prison from which one must escape. It is in the night freedom awaits.
I believe in the faith that can save me,
I believe in the hope
And I pray, that someday it may raise me
Above these badlands.
But what alternative does Springsteen offer? He writes in "Incident on 57th Street," "We may find out on the street tonight, baby/Or we may walk until the daylight maybe."
You may infer from Springsteen's songs that he looked around at his parents' world, a fading resort town in New Jersey, and decided anything would be better. Yet he offers no alternative but autonomy. What you find in the night is sometimes dissatisfying. In "4th of July, Asbury Park (Sandy)," Springsteen admits that playing pinball and living the carnival life on the boardwalk leave him unfulfilled, as do dreams:
Talk about a dream
try to make it real
You wake up in the night,
With a fear so real,
Spend your life waiting,
For a moment that just don't come.
Springsteen discovered that even success as a rock 'n' roll star has its disappointments. His picture was on the cover of Time and Newsweek the same week. He was stunned by the adulation of the public and embroiled for over a year in a legal battle to free himself from his ex-manager. In the song, "Something in the Night," he writes: "Soon as you've got something/they send someone to try and take it away."
Racing cars soon lose their glamor and excitement, as in "Racin' in the Street," where the girlfriend "cries herself to sleep at night."
She sits on the porch of her Daddy's house
But all her pretty dreams are torn
She stares off alone into the night
With the eyes of one who hates for just being born.
Springsteen refers to religion, but not as something that provides an answer. In "Incident on 57th Street" "his sister prays for lost souls/And breaks down in the chapel after everyone goes." Satan is encountered out in the streets at night in "It's Hard to Be a Saint in the City."
The devil appeared like
Jesus through the steam in the street
Showin' me a hand I knew even the cops couldn't beat
I felt his hot breath on my neck as I dove into the heat
It's so hard to be a saint when you're just a boy out on the street.
Springsteen deals with a religious theme most extensively in "Adam Raised a Cain." He compares himself to Cain. He describes the antagonism between himself and his father as he grew up. "In the Bible Cain slew Abel/And East of Eden he was cast." Springsteen refers also to the passing of sins of one generation upon subsequent generations: "You're born into this life paying/for the sins of somebody else's past./You inherit the sins, you inherit the flames/Adam raised a Cain."
Just as Adam raised an obedient son and a disobedient son, society produces those who are willing to play by the rules and submit to authority and those who rebel. Springsteen takes Sides with the rebels. He unites his voice with the poets, writers, painters, actors, and those throughout history who have found virtue in nonconformity.
Bruce Springsteen has succeeded by speaking for a generation in its third decade of rebellion. His concert tours are sell-outs. Each show vibrantly reaffirms belief in the changing power in rock 'n' roll. Yet listeners may find indications of insincerity in Springsteen's works, especially in his latest album, "Darkness on the Edge of Town." It all seems a pose, the lyrics of rebellion inflated. Yet, you cannot deny his ability to connect with the inner feelings of young people. Since he has chosen to stay with the same settings and themes, Springsteen may find his place in American society as the perpetual teenage rebel.
Daniel J. Evearitt is a graduate student at Drew University.
Have something to add about this? See something we missed? Share your feedback here.
Our digital archives are a work in progress. Let us know if corrections need to be made.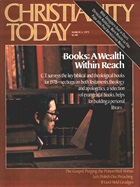 This article is from the March 2 1979 issue.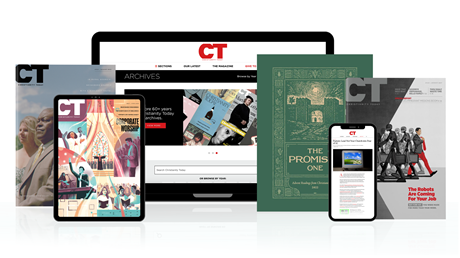 Subscribe to Christianity Today and get access to this article plus 65+ years of archives.
Home delivery of CT magazine
Complete access to articles on ChristianityToday.com
Over 120 years of magazine archives plus full access to all of CT's online archives
Subscribe Now
Refiner's Fire: Singer Bruce Springsteen: No Respite from Rebellion
Refiner's Fire: Singer Bruce Springsteen: No ...