Christians in Britain during the seventies became increasingly concerned about the secularization of their country, and began to give serious thought to reevangelization. First, a number of evangelicals met in 1975 to consider inviting Billy Graham for another crusade. Second, Archbishops Donald Coggan of Canterbury and Stuart Blanch of York, who had just issued their "Call to the Nation"—posing questions of what kind of society we wanted and what kind of people would be needed to shape it—were being urged by some to go beyond a national call to a national mission. Third, the British Council of Churches' Executive, catching wind of these thoughts, expressed their "conviction that the time is ripening for a concerted national effort in evangelism."
These three streams coalesced in October 1976 when the archbishop of Canterbury called together for consultation a group of denominational, ecumenical, and evangelical leaders, with a Roman Catholic representative. During 1977 the churches were consulted and responded positively. In 1978 the "Nationwide Initiative in Evangelism" was thus launched, with the archbishop of Canterbury as chairman of its council of reference. Dr. Donald English, a young evangelical Methodist who had recently been conference president, was chosen as chairman of the Initiative committee, and evangelicals invited to serve on it included Gordon Landreth, secretary of the Evangelical Alliance, and Tom Houston, director of the Bible Society.
One of the factors that influenced Christian leaders towards the Initiative was the widespread sense of growing convergence among evangelical and ecumenical spokesmen in their understanding of mission and evangelism. Dr. M. M. Thomas, as moderator of the World Council of Churches Central Committee, drew attention to this publicly in the course of his report to the Fifth Assembly in Nairobi in 1975. Referring to the recent conferences in Bangkok (ecumenical), Lausanne (evangelical), Rome (Catholic), and Bucharest (Orthodox), he expressed the view that "their theological convergence is very striking." This was further confirmed when the Nairobi Assembly's Section I produced its report "Confessing Christ Today" and when almost simultaneously Pope Paul issued Evangelii Nuntiandi, his apostolic exhortation on "Evangelization in the Modern World."
People began to study and compare these documents, especially the Lausanne Covenant (1974), "Confessing Christ Today" (1975), and Evangelii Nuntiandi (1975). At the suggestion of the British Council of Churches, four journals (Roman Catholic, Anglican, Methodist, and Evangelical) each agreed to commission somebody to explore the signs of convergence and divergence in the documents, to publish all four evaluations, and so to promote debate. I was asked to contribute the article in Third Way and concluded it with "Ten Affirmations on Evangelism." These related to the church sent into the world, the mission of evangelism and social action, the biblical origin of the gospel, Christ crucified and risen, the offer of salvation, the demand of conversion, costly discipleship, the mobilization of God's people, the renewal of the church, and the power of the Holy Spirit. Each affirmation was supported by appropriate quotations from the three foundation documents; the similarities were remarkable.
At the same time, many evangelicals remained uneasy. Indeed, I was uneasy myself. The similarity was there to be seen. Yet the method used in demonstrating it was suspect. To begin with, it concentrated on the convergence and overlooked the divergence. For example, Evangelii Nuntiandi gives an extremely broad definition of evangelism, refers to "Christian Tradition and the Church's Magisterium" as sources of the defined faith alongside the biblical revelation, omits any clear exposition of sola fide, and concludes with an unfortunate reference to the Virgin Mary as the "Star of Evangelization" into whose "hands and heart" the church's evangelistic task is entrusted. In brief, my tabulation of agreements was a highly selective "lowest common denominator" approach.
How real and substantial, then, was the convergence? And how solid a foundation did it offer for common evangelistic witness in Britain today? These questions continued to nag me. Since evangelism, at its simplest and most basic, is the sharing of the good news, united evangelism is impossible without prior agreement about the good news to be shared. For evangelicals this is a matter of conscience. It was certain, I argued, that evangelicals would never cooperate with the National Initiative in Evangelism unless and until they were convinced that it held fast to the apostolic gospel. So we needed a "crisp, positive, comprehensive and Christ-centered" statement, which would both reassure our tender evangelical consciences and at the same time help the churches to recover something of the gospel's glory.
In 1979 the Initiative committee invited 15 theologians from different traditions to undertake this task. Bishop Lesslie Newbigin was asked to be chairman, with me as his vice-chairman. We spent our first meeting getting to know and respect one another by sharing our personal experiences and beliefs. We described frankly how we had come to faith in Christ, what good news we wanted to share with others, and why we felt evangelism to be urgent. As we listened to one another, we were surprised to discover a further convergence: the same Spirit had disclosed to us the same Lord. We were able to proceed with our task in a greater spirit of mutual confidence.
For our second meeting we divided into four small groups which discussed respectively "the Bible and Evangelism," "God and the World," "Jesus and Salvation," and "the Church and the Kingdom." The first group was able to produce an agreed report, but the other three could only issue personal statements and responses in which some quite sharp differences of approach and emphasis were exposed. At our third meeting we studied and discussed these reports. I confess I found this a depressing meeting, for at a number of important points we seemed to be at an impasse, with no apparent way forward.
So I came to our fourth and last meeting with a "now or never" stance of its importance. Was it really going to be impossible for us to produce an honest statement that plotted substantial areas of agreement? I took with me a short, sharp declaration in five paragraphs, which I felt would be an irreducible minimum. Martin Conway, the British Council of Churches' Secretary for Ecumenical Affairs, had drafted a somewhat longer statement of "Ten Theses." Yet the two revealed a considerable degree of overlap. So the working group asked us to conflate them, which we did, and then they spruced up our conflation.
What is now published as "The Gospel We Affirm Together" does not claim to be a comprehensive confession of evangelical theology. It will not satisfy those who insist on the inclusion of every jot and tittle of evangelical orthodoxy before we can engage in any common work or witness. Yet the essence of the biblical gospel is recognizably there—God as Creator, Lord and Father; Jesus Christ as the conqueror of sin and death by his cross and resurrection; the Bible as the unique and irreplaceable witness to Christ, through which God both spoke and speaks; the church as Christ's penitent people who have received from him a new life and entered his new society; the Holy Spirit as sovereign in his works of power; the kingdom of God as his rule already present in Jesus, whose resurrection is the pledge of God's final triumph; and evangelism as the common responsibility and joy of all Christian people.
Lacking, from an orthodox Protestant viewpoint, is sufficient precision at three crucial points. Though Jesus is termed God's "son," his deity is not spelled out. Though the Bible's "irreplaceable witness" and "unique authority" are declared, its status as the church's only rule of faith and practice is not. Though the statement includes references to God's grace, the necessity of "turning in penitence to Christ," and the reception from him of a new life, the freeness of salvation as God's gift through faith is not clearly enough affirmed.
Still, those who can subscribe to this sevenfold affirmation with a good conscience should surely be able with an equally good conscience to join hands in spreading its message to others. At the NIE Assembly at the end of September, its content seemed to be acceptable; the questions raised about it concerned rather how we can now communicate it to Britain's alienated masses.
The Reverend Mr. Stott is rector emeritus of All Souls Church, London, England.
Statement From A Theological Working Group Appointed By The Nationwide Initiative In Evangelism
1. God. The Living God is Creator, Lord and Father.
The God we worship is the God and Father of Jesus Christ. He is the living God who created the universe, and made man male and female to share his likeness and his life, and to exercise a responsible creativity. As Lord of nature he sustains what he has made. As Lord of history he is ceaselessly active in all human affairs, both in blessing and in judgment. Nothing is beyond his rule. Through Jesus Christ we know him as our Father.
2. Jesus Christ. In Jesus Christ God has conquered sin and death.
God loves the world and all its people, however far they may have gone from him. The tragedy of the human situation is that we, who were made by God and for God, are now in rebellion against him and under his judgment. Sin is misdirected love, the willful assertion of ourselves against God and others. It permeates the structure of society and lies at the root of human alienation. God wants everybody to come to know him and plans to restore the whole creation to himself. He revealed his love and taught his way in Jesus Christ his son, who lived a human life on earth. Jesus' perfect love and obedience were most clearly seen on the cross. For there he willingly bore the brunt of society's hostility to his goodness. Although sinless he identified himself with us in our sins, in order to reconcile us to his Father. Then God raised him from the dead in vindication of all that he had taught and done, and as the first fruit of the new creation.
3. The Bible. The Bible is the irreplaceable witness to God's saving purposes.
The Bible tells the story of God's dealings with mankind through his covenant people Israel. Above all it bears witness to Jesus Christ, so that people will believe in him. Its message has a unique authority. God spoke and speaks through it. Yet we have to struggle to reinterpret it sensitively in every culture including our own. This process is costly. For unless we are willing to be radically confronted by the Word of God ourselves, we cannot with integrity wrestle with the task of communicating it in intelligible terms to others.
4. The Church. The Christian church is called to be sign and foretaste of God's Kingdom.
The good news expects a response. The church is the community of those who are called by the Holy Spirit. Turning in penitence to Christ from the prevailing values of the fallen world, we receive from him a new life and enter his new society. Yet the church does not exist primarily for its own sake but for those who are not its members. Christ sends his people into the world as his servants and witnesses of his transforming purpose. To be a Christian is not a mark of superiority but of solidarity. We are still sinners, but we live and grow in God's grace.
5. The Holy Spirit. The Holy Spirit enables men and women to do the work of God.
As in Creation and in the birth of Jesus, so in evangelism and all the work attempted by the church, the power that matters is that of God's Holy Spirit. His strength and guidance are promised to the church, but he is sovereign and not at our command. He brought Christ's church into being at Pentecost and is forever teaching it new lessons. It is his work to challenge and convert, to heal and renew.
6. The Kingdom of God. God reigns; his rule is present in Jesus; he will bring all creation in the end to its perfection in him.
Jesus claimed that in his life the Day of God has dawned, the Day for which Israel hoped, when God would be seen to take charge of human history. Down the centuries Christians have served that kingdom on earth in a mixture of faithfulness and disobedience. As mankind in our time faces new and vast challenges, God will give new levels of wisdom, generosity, and courage. Even our failures do not cancel out the promise inherent in the resurrection of Jesus. This remains the pledge of God's final triumph, and the source of living hope.
7. Evangelism. "Evangelism is like one beggar telling another where to find bread" (D. T. Niles).
Christ still sends all his followers into the world as his witnesses. Christians commend not themselves but the love of God as known in Jesus. What we are and do is no less important in this than what we say. As we humbly but joyfully reflect God's reconciling love for all humanity, in friendship and mutual respect, the Holy Spirit uses our witness and service to make God known. The joy of sharing good news simply because it is good is the common joy of all Christians. God has exalted Jesus to his right hand, that every knee should bow to him and every tongue confess that he is Lord (Phil. 2:9–11).
This statement has been prepared by a group of 15 theologians broadly representative of the three main streams of Christian tradition in the Nationwide Initiative in Evangelism as represented by the British Council of Churches, the Conservative Evangelicals, and the Roman Catholic Church. It is an extract from a short book, Evangelism: Convergence and Divergence.
Members of the group:
Bishop Lesslie Newbigin (chairman), former moderator of the United Reformed Church, bishop of Madras in the Church of South India. The Rev. John Stott (vice-chairman), rector emeritus, All Souls', Langham Place. The Rt. Rev. David Brown, bishop of Guildford, chairman of the Church of England's Board for Mission Unity. The Rev. Prof. George Caird, former professor of New Testament in the University of Oxford. Mr. Martin Conway (secretary), secretary of ecumenical affairs, British Council of Churches. The Rev. Dr. Donald English, chairman of Initiative Committee, former president of the Methodist Conference. The Rev. John Gaine, Roman Catholic Secretariat for Nonbelievers. The Rev. Richard Jones, principal of Hartley Victoria College (Methodist), Manchester. The Rev. Principal R. Tudur Jones, principal of Bala-Bangor Theological College (Congregational). Miss Margaret Kane. theological consultant to the bishop of Durham. Miss Myrtle Langley, tutor at Trinity Theological College (Anglican), Bristol. The Rev. Prof. Ian Pitt-Watson, professor of practical theology in the University of Aberdeen and, from September 1980, professor at Fuller Theological Seminary, U.S.A. The Rev. John Redford, tutor at Wonersh Seminary (Roman Catholic), Guildford. The Rev. Tom Smail, former director of Fountain Trust. The Rev. Derek Tidball, tutor in practical theology, London Bible College.
John R. W. Stott (1921 – 2011) is known worldwide as a preacher, evangelist, author, and theologian. For 66 years he served All Souls Church, Langham Place, in London, England, where he pioneered effective urban evangelistic and pastoral ministry. During these years he authored more than 50 books, and served as one of the original Contributing Editors for Christianity Today. Stott had a global vision and built strong relationships with church leaders outside the West in the Majority World. A hallmark of Stott's ministry was his vision for expository biblical preaching that addresses the hearts and minds of contemporary men and women. In 1969 he founded a trust that eventually became Langham Partnership International (www.langham.org), a ministry that continues his vision of partnership with the Majority World Church. Stott was honored by Time magazine in 2005 as one of the "100 Most Influential People in the World."
Have something to add about this? See something we missed? Share your feedback here.
Our digital archives are a work in progress. Let us know if corrections need to be made.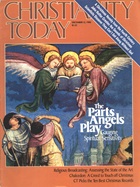 This article is from the December 12 1980 issue.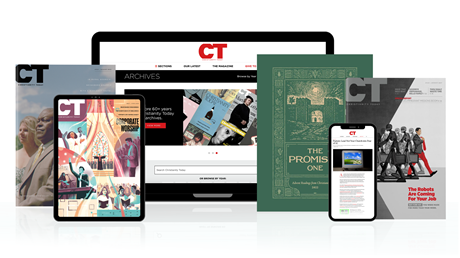 Subscribe to Christianity Today and get access to this article plus 65+ years of archives.
Home delivery of CT magazine
Complete access to articles on ChristianityToday.com
Over 120 years of magazine archives plus full access to all of CT's online archives
Subscribe Now
Reviving Evangelism in Britain
Reviving Evangelism in Britain