Your church can and should be the first source of both practical and spiritual guidance.
When someone dies, family and friends face the need to make funeral arrangements. These arrangements may constitute one of the largest purchases they will ever make, yet people do not always make the wisest decisions.
Because they are in emotional pain and are ill-informed about funeral practices and costs, people are most vulnerable at this time. They often do not know what the deceased would have wanted. They may feel guilty and want to compensate the deceased for past wrongs, real or imagined. They rarely consider comparing prices and services.
A minister's assistance at the time of a death can save the survivors anguish and expense. A minister's guidance in planning funeral arrangements before the time of need can make the difference between a traumatic, negative funeral experience and one that is meaningful and ultimately positive.
To provide the most effective assistance, a minister needs to know the facts about funerals and their costs. Ministers need practical answers to questions like:
• Is a casket necessary for cremation? (No.)
• Is embalming required? (No.)
• Does embalming preserve the body for a long time? (No.)
• Must the body be present at a memorial service? (No.)
• Does preplanning funeral arrangements involve prepaying? (No.)
Planning funeral arrangements before the time of need lets people make decisions that are right for them while they are able to do so. Do they want to be cremated or buried? What about donations to a medical school or transplant center? Should the funeral service be conducted at the mortuary chapel? At the cemetery? Would it be more satisfying to the survivors to hold a memorial service in church? At home? Should friends make charitable gifts in lieu of sending flowers? Once these decisions are made, they need to be written down and copies given to family, doctor, lawyer, and minister.
Such preplanning is practical. It spares family and friends the responsibility of making arrangements while under the stress of grief and the pressure of time. It avoids conflict between family members who may differ about what type of funeral is best. It protects grieving survivors against victimization by unethical or overzealous morticians.
Preplanning has spiritual advantages as well. It provides an opportunity for individuals to discuss the reality of death and dying with their families, friends, and ministers. In doing so, they may become better able to face their mortality. They learn to cope with the fear of death. When preplanning becomes a topic for discussion by church groups, it provides an opportunity for the congregation to consider the Christian attitudes of simplicity, humility, honesty, enduring faith, and joy. Important spiritual values are seen in contrast to merely material ones.
While few people are fully aware of their minister's capacity to help them at the time of a death, even fewer are aware that their minister can assist them in thinking through their wishes and making funeral plans well in advance of death. Introducing the concept of preplanning to them may require the use of several different approaches and combinations of approaches.
Special sermons are an obvious method of initiating thought and discussion on the earthly realities surrounding death. Although such a sermon may not be easy, it is essential in order to set the stage for further discussion and action. Once the sermon has created a receptive climate, posters on the bulletin board, inserts in the order of service, and articles in the church newsletter are all additionally useful. Adult classes may wish to continue the discussion. Literature on funeral preplanning should be readily available.
Another approach that has been used successfully to encourage preplanning is to conduct funeral-decision workshops at the church. Brief explanations about funerals, their history, their meaning in the context of today's culture, the view of the church, what alternatives are available, and the advantages of preplanning should precede a question and answer period. Participants should be given forms on which to write their personal wishes, instructions to their survivors, and other pertinent information that their survivors will need to know after death occurs. Various experts from the congregation (lawyers, accountants, estate planners) can be recruited to assist at the workshops. Of course, it is the minister's commitment and support that ultimately guarantees success.
Assistance in planning and conducting funeral-decision workshops can often be obtained from a memorial society. Memorial societies are nonprofit associations of people who have joined together to promote simplicity in funeral practices and to emphasize the spiritual values of life and death rather than to exalt the physical. (A list of these societies is available from the Continental Association of Funeral and Memorial Societies, 1828 L Street NW, Washington, D.C. 20036. If there is no nearby memorial society, a church may decide to form one. Assistance can be obtained from the Continental Association.)
Death can be a forbidding subject that is studiously avoided until it forces its way into a person's life, adding turmoil to sorrow. But if it is faced realistically and prepared for carefully, it can be an occasion of blessing and calm assurance for individuals and for their families. The minister's guidance can make the difference.
Roslyn Katz is a staff writer for Consumer Funeral Information in Panorama City, California.
Bibliography
For comprehensive, detailed coverage of funeral practices, costs, literature, and community resources, these two pamphlets are essential:
A Consumer Bibliography on Funerals by Ruth Mulvey Harmer. Published by the Continental Association of Funeral and Memorial Societies, 1828 L St. NW, Washington, D.C. 20036 (1977) $1.
A Manual of Death Education and Simple Burial, edited by Ernest Morgan. Published by the Celo Press, Route 5, Burnsville, N.C., 28714 (revised in July 1979) $2.
The most complete publication for consumers on funerals is:
Funerals: Consumer' Last Rights, by the editors of Consumer Reports, Consumers Union, Mount Vernon, N.Y., 10550 (1977).
For some church views, the following pamphlets are good:
A Guide to the Church and the Funeral. Prepared by the Christian Witness Committee of the Presbytery of Union, United Presbyterian Church, 2829 Kingston Pike, Knoxville, Tenn., 37919 (revised August 1979), 25¢ per copy.
Church Comments on Funerals. A compilation of comments by Canadian church leaders of various denominations prepared by the Toronto Memorial Society. Available from the Memorial Society Association of Canada, 5326 Ada Blvd., Edmonton, Alberta, Canada.
Have something to add about this? See something we missed? Share your feedback here.
Our digital archives are a work in progress. Let us know if corrections need to be made.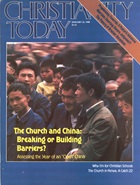 This article is from the January 25 1980 issue.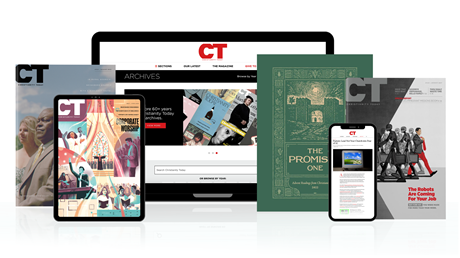 Subscribe to Christianity Today and get access to this article plus 65+ years of archives.
Home delivery of CT magazine
Complete access to articles on ChristianityToday.com
Over 120 years of magazine archives plus full access to all of CT's online archives
Subscribe Now
Minister's Workshop: Preplanning Funerals: A Pastor's Initiative
Minister's Workshop: Preplanning Funerals: A Pastor's Initiative