Responses to the CT-Gallup Poll present an optimistic self-image of the local church that is difficult to find.
On a typical Sunday morning, according to the Gallup Poll conducted for CHRISTIANITY Today, some 36 percent of our American population is likely to find itself in church. Some are dropins, doing their monthly duty. Probably about 12 percent of the faces in the average congregation will be vaguely familiar—they come in a couple of times each month to maintain a nodding acquaintance with God and their coreligionists. Others are well known: folks who seem always to be standing around waiting for the church doors to open.
Looking around at the faces, you wonder: What are these people like? What do they expect of the church? And what are they willing to give?
While the CHRISTIANITY TODAY-Gallup Poll cannot provide a profile of your local church or mine, it has provided some very suggestive data about the Great American Congregation. It has told us some ways the G.A.C. reflects our society, and some ways it differs.
In this article, one of the series exploring data from the CHRISTIANITY TODAY-Gallup Poll, we will focus narrowly on that Sunday morning crowd, and draw a profile of the people who show up.
The True Believers
The CHRISTIANITY TODAY-Gallup Poll distinguished three groups identified as "evangelical." One group, the orthodox, hold hard to the fundamentals of the faith, and read Scripture and attend church at least monthly. Another group, the conversionalists, shares the monthly minimum of involvement in church and Scripture, but is distinguished by a reported conversion experience: an identifiable point in time when Jesus Christ was asked to become personal Savior. Finally, there was a third group, the orthodox/conversionalists. Members of this group reported a personal conversion experience and adherence to an inerrant Scripture, a Christ who is true God and true man, and a conviction that salvation is found only through personal faith in Jesus.
While 54 percent of the general population are unable to make it to church even two or three times a month, over 83 percent of all three "true believer" groups are present each week. So, in our Great American Congregation, most people in the pews will at least be already convinced, if not converted. It follows that a wise minister might consider directing sermons to the people who are there—not to those who are absent.
By the way: when present in church on Sunday, the evangelicals in the Great American Congregation are likely to give generously. Over 50 percent in each category (and over 60 percent of the orthodox/conversionalists) claim they contribute 10 percent or more to their church or other religious organizations. And another 18 percent claim to give 5 to 9 percent of their income.
Still, attendance and giving patterns don't really tell us much about the Great American Congregation, so the CHRISTIANITY TODAY—Gallup Poll probes a little deeper. It pictures the congregation at work, and provides a disconcerting glimpse of what the congregation expects from its church.
The G.A.C. in Action
To understand the bustling activities of the Great American Congregation, it is helpful to know what its members view as the top priorities of Christians.
While the general public believe Christians' top priority should be "concentrating on the spiritual growth of one's self and family," the top priority of over 50 percent of each evangelical subgroup (the real churchgoers in our country) is "to help win the world for Jesus Christ." The next highest evangelical choice for top priority is personal and family growth. While there is mild interest in joining groups and supporting causes that improve the entire community as the first priority, strengthening the local church seems more important to evangelicals. Participating in efforts to influence legislation at any level, even on important issues, fades to relative insignificance as the top priority. But it must be noted from other poll data that this does not mean evangelicals are uninterested in influencing legislation.
Thus, when the Great American Congregation swings into action, the chances are its workers see themselves as helping to win others to Jesus and contributing to spiritual growth, while incidentally helping strengthen the local church.
If we imagine our typical American Sunday congregation, as portrayed in the poll, made up of some 200 people, we can translate the percentages into some fascinating numbers. So let's go visit the G.A.C.
It's Sunday morning, not yet time for the worship service, but almost the Sunday school hour. As we go in we can see dressed-up boys and girls—some delivered by a proud parent—enter the classroom doors. As usual there are a few teens dodging here and there in the corridors, awaiting a last-minute summons before straggling into their rooms.
According to the poll, some 35 adults in this 200-person Sunday congregation are Sunday school teachers. This seems rather high, as most churches of this size have between 15 and 18 classes. Apparently the Great American Congregation doesn't have the staffing problem of the churches with which I'm familiar. Also, according to poll percentages, the G.A.C. has no less than 42 adults working with children and youth overall, while 52 visit the sick and elderly. Visitation is actually more popular than holding church office, or working on building maintenance: each of the last two involves some 35 of our 200 attenders.
It is likely the same individuals may be involved in several church tasks; the poll doesn't tell us that. It does reveal that of those evangelicals who do volunteer work, over 50 percent give from one to five hours a week. Only 13 percent give less than one hour.
It's fascinating, as we watch these busy Christians leave after the service, to realize that according to information given Gallup, a large number will "talk to people who are not members of [their] own faith about [their] own religious beliefs" daily. Even more say they will talk about their faith at least once in the coming week, but not daily. So, of the 200 who showed up this Sunday to form our Great American Congregation, 70 say they will speak up about their faith to at least one person in the next six days!
I must confess I'm a little skeptical of this rosy picture of the Great American Congregation in action. Not that I doubt the poll or its methods. It's just that no behavioral scientist views self-report as the most reliable source of information about behavior. It is always important to check self-reports against other kinds of measures. I wouldn't insist that respondents to this poll tended to give themselves the benefit of the doubt in reporting their activities. I would, however, suggest you might compare the poll's data with personal observations and with other congregations before equating the testimony with reality.
Congregation Members in Need
"Ask not," John Kennedy said, "what your country can do for you. Ask what you can do for your country."
It seems from the CHRISTIANITY TODAY-Gallup Poll that members of the Great American Congregation have taken Kennedy's advice, but applied it to their churches. Evangelicals show a solid sense of responsibility for involvement in the church's ministries. But neither evangelicals nor the general public expect much help themselves from the church.
Earlier I said the picture of what the congregation expects from the church is disconcerting. I have to confess that this reaction reflects a view of the church that may not be shared by all. My own bias is toward that biblical portrait of the church as a family of brothers and sisters. In God's family, burdens are shared with others and carried by one another (Gal. 6:2). And, if one brother lacks, another helps with his material needs (James 2:14–17). In my idealism I see the family of God as the relational context for growth toward maturity (Eph. 4:13–16), where deep and real caring exists.
But it is apparent that evangelical members of the Great American Congregation do not experience the church this way. The poll reveals that an evangelical with a problem relating to physical needs (such as food, clothing, or shelter) would be slightly more likely to turn to a volunteer community organization than to a member of the clergy. A friend (Christian friend?) or neighbor ranks even lower as a source of help. And three times as many evangelicals would turn to members of their immediate family as to the church or to volunteer agencies. (Evangelicals rank government organizations lowest of all as places to turn, while members of the general public prefer the government to the clergy, 9 percent to 5 percent.)
There seems to be clear notions about what kinds of help it is appropriate to seek from the church (represented by the clergy), and the kinds of help it is not appropriate to seek. If one has a problem with personal development (growth as a human being), church and family are equally acceptable as sources of help. For something "spiritual or religious," the church is the place to go, even for the general public. Clergy outranks family as a source of help with alcohol or drugs, but so does the volunteer community organization.
What is disconcerting to me is that a "friend or neighbor" consistently ranks low in every problem area. If we can assume that the clergy represents the church as an institution, "friends or neighbors" ought to reflect interpersonal relationships between members of the same congregation. Clearly, from the CHRISTIANITY TODAY-Gallup Poll, the typical evangelical does not perceive his church as a helping community, nor his fellow believers as persons he feels free to turn to when he is in need.
Questions About the Great American Congregation
To me, one of the great values of a poll such as this one is in the questions raised, not the answers it provides. On such a criterion, this poll provides a significant peek at the church in American society.
Generally speaking, self-report types of measures are reliable when they deal with what a person believes. We should be quite impressed that the 1,553 persons, questioned at random in over 300 scientifically selected locations, included 317 (20 percent) who professed evangelical beliefs and/or Christian experience. This is a higher proportion of the general public than I, at least, would have expected.
But also speaking generally, self-report is less reliable when used to measure behavior. Any responsible social scientist who tries to develop a description of the behavior of a given population will try to use several kinds of measures. It is thus important to recognize the limitations of the Gallup-type questionnaire in behavioral areas. We can say with confidence the poll actually portrays what the respondents report as their behavior. But we cannot say it accurately portrays the behavior itself.
But, allowing for this, the comparative figures with the general populace are reliable—assuming evangelicals are no better than the average in describing truthfully their own conduct. Thus we have to raise questions about the poll's picture of the Great American Congregation in action on purely methodological grounds. Are there really that many people out there, witnessing weekly? Are the Sunday school and other church agencies as blessed with willing workers as the poll indicates?
This kind of question should be answered by each individual reader in reference to his own congregation and the churches of his community. And, if the picture at home looks bleak compared to the dynamic impression given by the poll, try not to feel too bad. It might be that your congregation gives a more reliable picture of actual behavior than does the poll.
Again, on methodological grounds, we can expect a high level of reliability of answers when individuals were asked where they would turn for help. We have moved away from actual behavior to attitudes and perceptions. It is just because these answers are probably reliable that they are so disconcerting—and that they raise so many significant questions.
What is the church to most evangelicals? Are relationships in our churches so sterile that we hesitate to turn to brothers and sisters in God's family when we're in need? Is Scripture's picture of a loving, living, intimate community in which our needs are met as alien to modern believers as the poll results seem to suggest? And, if the poll does describe reality, must we settle for our contemporary experience? Or can we look to God with yearning, expecting him to bring about what Scripture suggests can be?
We're left with a mixed picture of the Great American Congregation. We are a church with surprising numerical strength and a high level of activity. But we seem marred by a disturbing impersonality. I wonder: With all our busyness, do we really care about people?
It would seem from the survey that we doubt whether other Christians care about us.
Carl F. H. Henry, first editor of Christianity Today, is lecturer at large for World Vision International. An author of many books, he lives in Arlington, Virginia.
Have something to add about this? See something we missed? Share your feedback here.
Our digital archives are a work in progress. Let us know if corrections need to be made.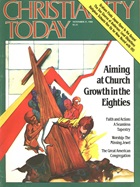 This article is from the November 21 1980 issue.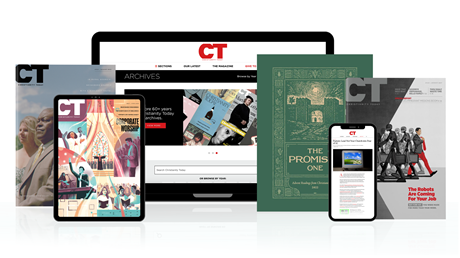 Subscribe to Christianity Today and get access to this article plus 65+ years of archives.
Home delivery of CT magazine
Complete access to articles on ChristianityToday.com
Over 120 years of magazine archives plus full access to all of CT's online archives
Subscribe Now
The Great American Congregation: An Illusive Ideal?
The Great American Congregation: An Illusive Ideal?