Many pastors retreat from this supposedly fruitless task to spend time in the many other "worthwhile" duties.
"Does the minister like to call?" This is a question often asked by the pulpit committee in search of a new minister. But is this question archaic? Is it possible to make "calling in the home" a vital part of ministry today?
Such questions may spring from a deeper quest: the parishioner fears he is unknown to his minister. A young couple said to me recently, "We have lived here for two years and direct the church choir; but the pastor has never been in our home." A tone of rejection sounded in their voices. Could it be that in many denominations there is a direct correlation of the loss of church members and the pastor's increasing apathy toward home visitation?
Many pastors retreat from the supposedly fruitless experience of calling to spend time instead in numerous other worthwhile duties—sermon preparation, Bible classes, committee meetings, the Sunday bulletin, and other endless tasks. And people come to them in need of pastoral counseling—a death, a baptism, a wedding—and so the hours are filled. There are also books waiting to be read, piles of periodicals that claim our time. But when the sermon has been preached, the Bible class finished, and we shake hands and greet people, do we really know them? Or do we have a sinking feeling that pastor and people are in reality strangers? Calling in their homes may breach this barrier and bring about a new unity and closeness. Too often attempts are made to bridge the gap with such substitutes as small groups and retreats. But can these really take the place of a visit in the home?
The home visit can be revitalized; the advantages are manifold. Consider the following:
1. I think about one person or one family in the church for at least one day. Doing so fixes their name, where they live, and their environment into my conscious thoughts. I am mindful that a good shepherd knows his sheep by name.
2. On arrival at their home, I see the setting of their daily lives. The way I am greeted at the door tells me something of their attitude toward the church and my ministry. Inside the home, I observe the arrangement of the furniture, the colors on the walls, and the pictures. It all speaks to me of the living habits of the family.
3. When I sit down to talk, I want to make certain I learn about the members of the family. I want to know the names and ages of the children, whether or not they attend church school; I want to know about both the churched and any unchurched members of the family; I want to learn of other members of the household—for example, an aging parent.
4. I am now on their ground. They have come to church, now I come to them. They have listened to me preach and teach; now I listen to them. They may tell me about the family, about their work, their joys, and their pain. I now sit where they sit. I become alive to them, caring, and building trust.
5. They may tell me about their journey of faith. A few appropriate questions will help them do this. They may speak of a significant religious experience, of times of barrenness, or of a life experience that brought renewal of faith.
6. It is important to discuss the "here and now." Are they being nurtured in the church? What would they like to see changed? Have they dropped away from the church because they felt no one cared? While you may be inviting expressions of hostility, you are providing them an opportunity to release repressed feelings, and may find that a first step toward that family's new redemptive relationship to Christ and the church. It could lead to their commitment to Jesus Christ.
7. Other factors may be revealed in the dialogue experience. A high school student's need for a closer tie to the church may be noted. An elderly parent may be in a nursing home. Talent within the family not yet utilized in the service of Christ and the church may surface. The pastor can describe resources in the community or the church available for pastoral counseling or organizations that can give assistance with alcoholism, locate help for the special needs of children within the home, or discuss a church membership class.
8. I believe in ending a pastoral visit with Scripture reading and prayer. This is not to do "something religious" but rather to give recognition to Christ within that home. Like the breaking of bread in the Emmaus home revealed the Christ, sharing in dialogue around the Word opens the way for the Holy Spirit to reveal the Lord.
But having explored these values of the pastoral call, a minister still may say, "I just do not like to go calling in the home." True, many pastors have found ways to use the telephone effectively as well as luncheon and office appointments as means of contact with members. But it may help to look at why we resist and to reevaluate our "standard work week" and provide for pastoral calling to become part of each week. Look at some of the possible reasons for resistance:
1. We may fear closeness to parishioners. We may be a bit shy, and bashful about taking the initiative in going to a home. The desk and the pulpit are more comfortable as the ground for launching our ministries.
2. It is hard to shift gears and listen. Our frame of reference is to preach, to talk, and to give information.
3. We fear criticism of our work—our sermons. We become vulnerable when listening to criticism, for most criticism carries with it pain.
4. People are not readily available. The closed door turns us off, and this gets in the way of developing productive calling.
5. We may feel that deacons, elders, and lay persons should be doing the calling. While these lay persons need training so they will be fruitful as they assist in this endeavor, the people also want to know their pastor.
6. We may say, "I have too many people," or, "Our people are scattered over a large area. It is impossible." Yet if you called on only two families a day, four days a week, for 48 weeks in a year, you would have been in 384 homes.
7. You say, "Look at the paperwork I have—church committee assignments, preparation for sermons, Bible classes, board meetings, counseling"—and you're probably right! But many a pastor testifies that if he visits in homes, it affects his sermons, his classes, his counseling, his committee meetings. He knows the people, their homes, and their families.
A lot of energy goes into our resistance to pastoral calling in the home, energy that could be used to revitalize home visitation. Maybe in rethinking our priorities and emphasis in the ministry we can design a new strategy in home visitation.
It is nice to hear a child say, "I know our minister. He was at our house." It is a thrill to hear a businessman say, "For years, I have been driving to the church; it feels good to have you stop at our home." When an elderly woman shakes your hand on Sunday morning, it is a little warmer and has a little more gentleness in it because you shared coffee in her home this past week. And both of you knew Christ was there with you.
Neal A. Kuyper is director of the Presbyterian Counseling Service, sponsored by the Seattle (Wash.) Presbytery.
Have something to add about this? See something we missed? Share your feedback here.
Our digital archives are a work in progress. Let us know if corrections need to be made.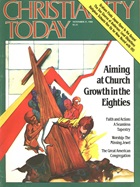 This article is from the November 21 1980 issue.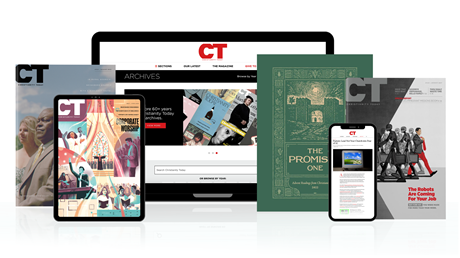 Subscribe to Christianity Today and get access to this article plus 65+ years of archives.
Home delivery of CT magazine
Complete access to articles on ChristianityToday.com
Over 120 years of magazine archives plus full access to all of CT's online archives
Subscribe Now
Minister's Workshop: Are Pastors "Called" to Home Visitation?
Minister's Workshop: Are Pastors "Called" to Home Visitation?