When Appeals Appall
Mortimer Eggleston has solved one of the most pressing problems that serious Christians face today: how to find time to read and respond to all the parachurch appeal letters that arrive in the mail. When we heard of Eggleston's achievement, we drove right over for a personal interview.
"Just what is your solution to the problem of appeal letters?" we asked.
"It's very simple," he replied. "I publish a magazine called Appeal Digest. In it we print summaries of the most important appeal letters received, and we rate them—5-star, 4-star, and so on. You can read Appeal Digest in maybe half an hour and get it over with."
"But how does the reader respond? I mean, suppose he wants to send a donation to an organization?"
Mortimer smiled and turned to the last page of Appeal Digest.
"The last page of each issue is a response form. You fill in your name, address, and other pertinent information, and then check off the items that most interest you. Mail it in with your check, and my office processes the form and sends the gift to the ministry you have chosen. It's really quite simple."
We were stunned. But then came the big question.
"If we subscribe to Appeal Digest, we'll still receive a lot of appeal letters and won't have to read them. What should we do with them?"
Mortimer smiled an even bigger smile and reached into the bottom drawer of his desk. He brought out a metal device that (as he demonstrated) fit right over the top of the wastebasket. He dropped a letter into the top of the device and it immediately fell to the bottom of the basket.
"We call this our para-chute," he explained. "Appeal letters from parachurch organizations go right down the chute. The device fits all letters and all wastebaskets."
There it is, folks! Better send your subscription to Mortimer while the offer lasts.
EUTYCHUS X
Unwarranted Gossip
I find your news article, "Bill Gothard Steps Down During Institute Shakeup," (Aug. 8) to be at best an example of poor journalism, and at worst an unwarranted piece of gossip without excuse in a periodical of your nature and of your usual caliber.
Certainly Gothard's release to you was a complete explanation of the matters at IBYC. Why, under the guise of investigative reporting, did you take it upon yourselves to seek the discrepancies in the timetable of IBYC's problems, to dispense secondhand information about who went where, when and why, and to violate the confidence between Gothard and his brother-in-law? Is this news which the Christian community must know? I think not. Such extraneous details are reminiscent of the gossip found in The National Enquirer.
SETH DIBBLEE
Geneva, Ill.
To report that there have been moral problems within an organization and that a housecleaning has been done is one thing, but to have to report the man's name who is involved is going a bit too far, especially for a Christian publication.
It's too bad that these things happen and many times I wish I didn't know about the corruption and shady dealing going on in so-called Christian organizations along with the vast amount of immorality being practiced by so-called men of God. But to make this kind of thing common knowledge to lay people—they don't need to know about it. It'll wreck the faith of many of them.
REV. CEDRIC WHITCOMB
First Baptist Church
Marysville, Mich.
Thank you for your August 8 article on the resignation of Bill Gothard and the subsequent shakeup within the Institute in Basic Youth Conflicts. This must have been an exceedingly difficult article to write, and you did a thorough and informative job. We as evangelicals take no pleasure in the demise of Christian leaders. IBYC and Bill Gothard have touched many lives and I believe furthered the kingdom of God. Yet we also know that those of us who are teachers will be judged more strictly (James 3:1). A publishing leader in the evangelical world like CHRISTIANITY TODAY has a responsibility to be as unbiased as possible in presenting the news, and I commend your forthrightness in the Bill Gothard story.
LARRY FULLERTON
Assistant Pastor
College Church
Wheaton, Illinois
Crystal Clear?
I was grieved to read Refiner's Fire in the August 8 issue ("The Crystal Cathedral: Reflections of Schuller's Theology"). Though David Singer raises the question of impropriety, he left me with the impression that building monuments which testify to the success of our theology is a positive statement to the world.
It is my belief that the church should affect the world, not the other way around. To spend $16.5 million for an "icon" (which in my judgment is more of an idol) is a slap in the face of the poor and needy.
REV. ALAN NEWLOVE
Temple Baptist Church
San Francisco, Calif.
During and after the reading of David Singer's article, I found a chorus repeating itself in my head, and it was not one of angelic blessing. It was rather a chorus of woes modeled after the Pauline warning of Galatians 1:8–9. Dr. Schuller correctly sees contemporary man as biblically illiterate, but surely the answer is not found in perpetuating such illiteracy by appealing to a "possibility thinking" theology which is constructed of "me generation" categories and not biblical ones.
JAMES B. ROMNES
Assistant Librarian
The Lutheran Bible Institute of Seattle
Issaquah, Wash.
Muy Bueno!
"Gloria a Dios, era tiempo!" I have often wondered when the anglo evangelical press would take notice of the great challenge of the Hispanics in the U.S.A.
I congratulate you on a fine article by John Maust, "The Exploding Hispanic Minority: A Field in Our Back Yard" (Aug. 8).
Though I am not aware of the 25 denominations the "Hispanic ministry survey" was sent to, I am quite sure that they represented the historic/denominational churches. What about the indigenous/independent storefront Pentecostal denominations? My experience in ministry across the country and particularly the east coast reveals that for each Hispanic historical/denominational church there are about two indigenous/independent storefront Pentecostal churches.
REV. ELDIN VILLAFAÑE
Executive Presbyter
Spanish-Eastern District Council
Assemblies of God
South Hamilton Mass.
Are Hispanics hungry for God's Word? The Cubans at Indiantown Gap nearly mobbed me whenever I would distribute Bibles. Would they believe that the Bibles of most Americans collect dust, unused and neglected?
REV. ROBERT G. LEROE
Chaplain
Fort Indiantown Gap, Penn.
Comments on COWE
The phrase "people evangelism" was never used at Pattaya, nor was the phrase "affinity groups." What you are describing in your editorial on the Consultation on World Evangelism (Aug. 8) is "people groups." Seeing the world as made up of thousands of people groups was first described at Lausanne in 1974 and thus became the basis of the COWE study groups. There were hundreds of study groups discussing unreached people groups before COWE. You are wrong that a people group is to be equated with "class lines." You are right that what is needed is a theology of the church.
EDWARD R. DAYTON
World Vision International
Monrovia, Calif.
After reading your editorial (Aug. 8) I know I'm not dealing with a magazine that takes a party line. Still, your comparison of the emphasis on social concerns at the Melbourne conference and the emphasis on evangelism at the Thailand consultation carries with it the assumption that evangelism and social concerns are separate, rather than intrinsically one.
The editorial ended on a bad note for me. I dread the prospect of 200,000 North American recruits for world evangelism. That wouldn't be a radical response; that's more of the same. Only when we develop missionaries who know the meaning of kenosis and identification will it be safe to send American missionaries.
ALFRED C. KRASS
Philadelphia, Pa.
Spiritual Warfare
The article by Peter Gillquist on "Spiritual Warfare: Bearing the Bruises of Battle" (Aug. 8) was a tremendous statement on a reality that is hard for many Christians to accept. With so much sugar-coated victory without any battles, no wonder there are so many depressed Christians today.
REV. DON FOX
Oneonta Alliance Church
Oneonta, Alabama
Thanks to Peter Gillquist and CT for a much-needed word about the bruises that come with Christian victory! Also a word of admonition to the same author and his fellow EOC bishops Sparks and Braun, who the same CT issue reports face enormous lawsuits for allegedly dishing out some "bruises" of their own (News, pp. 47–49). Defense of orthodox faith must not degenerate into careless and unfair accusations—something the same authors have been accused of doing in other works as well. The same CT (p. 54) contains a classified ad for the EOC paper "Again." As a reader of it, I have observed a tendency toward the same exclusive spirit and total dogmatism which the EOC bishops call "cultic" in others.
EDWARD FUDGE
Athens, Ala.
Too Much Gallup
I enjoy your magazine very much. Yet, I am very disappointed that you have jumped on the Gallup Poll bandwagon without reservation. It appears that, in the area of sampling and statistical inference, Christians will again follow popular culture and only later subdue the medium to analysis based on biblical truth.
Under no circumstances can any facet of a human being be conclusively represented by a number. This reduction and categorization has its root in machine technology and not in the fullness of God-given reality.
HENRY E. DUITMAN
Bradenton Christian School
Bradenton, Fla.
The ride has been nice but I'm getting saddle sore from "Galluping" so long. Let the poll rest for awhile and gather some dust in your files. You must have other articles of high quality you could fill up the issues with.
REV. GENE GREEN
Bethel Assembly Church
Springfield, Ill.
Have something to add about this? See something we missed? Share your feedback here.
Our digital archives are a work in progress. Let us know if corrections need to be made.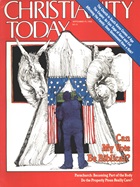 This article is from the September 19 1980 issue.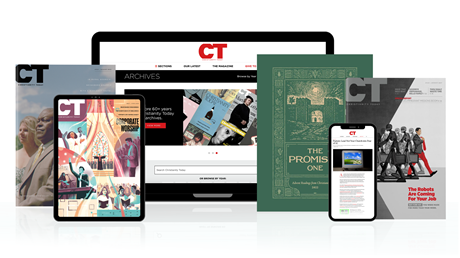 Subscribe to Christianity Today and get access to this article plus 65+ years of archives.
Home delivery of CT magazine
Complete access to articles on ChristianityToday.com
Over 120 years of magazine archives plus full access to all of CT's online archives
Subscribe Now
Eutychus and His Kin: September 19, 1980
Eutychus and His Kin: September 19, 1980