Is guiding the application of parishioners' gifts a dimension of your church counseling?
Churches have long been in the counseling business, but career counseling is a recent ministry. What's more, few pastors feel competent to do it—yet they find many problems that people bring to them are job related. Pastoral counseling training, however, is short in the area of career counseling.
Many church young people make no career plans; they believe God will direct them and they really have nothing to do with choosing a career. Many of these young—sometimes not-so-young—people believe they have been called to serve God and so have vague plans to go into the ministry. Though their skills and gifts may not be along these lines, to them, God's call means the ministry.
Others separate entirely their Christian commitment from their work and choose careers that may be in conflict with their religious values. Such people often find it difficult to reconcile their values and their work, and end up very dissatisfied with their jobs.
Some Christians believe the so-called Puritan work ethic teaches that working diligently is next to godliness, and that the more disagreeable the work, the greater one's reward in heaven. There are even those within the church who believe that since God will take care of them, they need not work. They go through life living on welfare, or on donations from parents or susceptible relatives and friends. It is thus clear that the church is a legitimate place for career counseling of both youth and older adults.
Washington, D.C.'s Fourth Presbyterian Church illustrates how a church can provide this needed service. After forming a vocation committee to look at members' needs and make recommendations, a Career Day was planned and publicized. Instead of a typical career day in which different vocations are introduced, the program presented representative points of view in a panel discussion of the relationship between careers and Christian service. There were four panelists in the first session: the pastor, a lawyer who also has a youth ministry at the church, another layperson active in the church, and myself. (Churches often have competent persons within their ranks who can serve on such a panel; or they can call counselor education programs to discover Christians willing to lead a group.)
I described how people of all ages need to go through the process of learning about themselves, expanding their career awareness, and learning how to make decisions about careers and develop their job-seeking skills—all in keeping with their Christian values. I also posed what is a dilemma for many Christians: How can they serve God and also effectively engage in a secular career?
This dilemma was confirmed by 150 participants who attended the workshop. That God's call could be to any career in line with a person's natural (God-given) gifts was stressed. A person can be "called" to several different careers in a lifetime as skills, experiences, and values change. In fact, when a position is abolished, or a person loses a job, God could be calling that individual to move into something else. Tension between a job and one's interests and/or values could even be interpreted as God urging a person to reassess his vocation or profession.
The enthusiasm and concern generated by this one-day workshop led to the formation of a 15-hour career counseling session—five 3-hour sessions. (Although a 15-hour course is ideal, churches interested in providing something similar may want to start with a shorter course.)
The age of persons in our group ranged from 16 to 55. The wider the age range, the more dynamic the group will be. Thirty-six people took part in all five sessions, and entrance into the group had to be closed to keep it from getting too large. This group was divided into support groups of five persons each.
The support group is essential. Each member acts as placement counselor for each other group member, and all gather information about one other as they share values, interests, and aspirations. They look for jobs for each other, searching want ads, newspaper articles, personnel notices, and so on, and place these in a separate envelope for each person. A sheet of paper is used for each member to jot down ideas gathered as the results of activities are shared. This data sheet becomes longer and more detailed as the classes progress. "Job opportunities" are not revealed until the last meeting.
When the group has been established, members introduce themselves, giving their names, their fantasy occupations when they were small, what they are presently doing, what they would really like to do when they "grow up." Group members include these statements on the individual "personal data sheets" to assist them as "placement officers" providing career options for group members.
Critical to the success of a group is its leader. He or she should be someone who is dynamic and possesses group leadership skills. Preferably, the leader should have been through the process personally. Coleaders are also effective, especially a male-female combination.
The elements necessary for a complete course should contain the following:
Self-awareness. This should include interests, aptitudes, skills, and values. Activities that are more effective than tests exist to help get at these factors.
Career Awareness. Information-seeking skills must be developed: where to get information and how to determine its accuracy.
Job-Seeking Skills. It is necessary to know how to market skills once they have been identified. As part of this exercise, group members role play an employment interview and other group members point out ways in which they could be more effective.
To maintain the group's Christian atmosphere, prayer is offered at the beginning and the end of each evening. It is important for each member to pray for every other member of his small group during the week, that their skills and interests will be revealed to them.
Small groups are advised to continue to meet following the five-week session, to pray for one another, and to continue to provide job leads. Follow-up shows that considerable communication continues between group members after the workshop has ended. Future workshops are being arranged because enthusiasm is so great.
Career counseling is an exciting new opportunity for churches. Christians are concerned with the important issues of "God's call" and its relationship to a "secular career." Such concern is related not only to the young person beginning a career search, but also to Christians at age 30, or 40, or 50, or 60. Also evident are concerns about retirement and how one can continue to do God's work. These felt needs can lead pastors, youth counselors, and concerned lay men and women to join efforts in offering valuable technical and spiritual counsel to church members. This is one way to get the process started.
Darryl Laramore is supervisor of guidance and alternatives for Montgomery County Public Schools in Rockville, Maryland.
Have something to add about this? See something we missed? Share your feedback here.
Our digital archives are a work in progress. Let us know if corrections need to be made.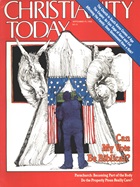 This article is from the September 19 1980 issue.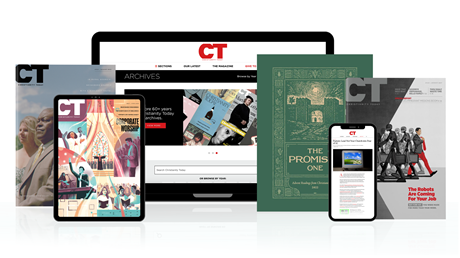 Subscribe to Christianity Today and get access to this article plus 65+ years of archives.
Home delivery of CT magazine
Complete access to articles on ChristianityToday.com
Over 120 years of magazine archives plus full access to all of CT's online archives
Subscribe Now
Minister's Workshop: Career Counseling as a Church Ministry
Minister's Workshop: Career Counseling as a Church Ministry