Publishing novels based on biblical narrative looks profitable and easy.
Enough novels on biblical narratives or ones with biblical settings have now been published to establish a trend. More are coming. Of course, historical novels have long been a staple of the trade houses, and there are many examples of truly distinguished work in this subgenre, Par Lagerkvist's Barabbas and Robert Graves's I, Claudius being two. But the spate of recent novels issued by religious houses deserves examination at this time on two counts: the fate of these novels in the market place may determine the attitudes of religious publishers toward imaginative writing; more important, these books will affect the religious imagination of a large audience.
Publishing novels based on biblical narratives looks profitable and easy. Publishers reckon this sort of book has some immediate advantages. Buyers have little difficulty recognizing what books called Adam and Joseph are about. They also can be sure that these have good story lines, are in the sense of being both virtuous and compelling. Publishers feel comfortable because their patrons will feel comfortable with these offerings.
I believe the success of the works of Lewis and Tolkien has made it clear that religious people long for stories just as much if not more than for books of sermons. And, wary of stories with ambiguous contemporary settings, leery of narratives without explicitly "higher purposes," novels of biblical narratives appear to be a safe way of filling in the "story gap." Underlying all other considerations may be the feeling that it's impossible to go too wrong with a biblical novelization; as one pop recording artist said of her remake of a "golden oldie": if it had it, it's still got it.
I do not mean to make all this sound like a plot, insidious and cynical. Publishers have tried to anticipate the "needs" of their readers: what people will buy. Marketing forecasting makes divination look like child's play.
Writing these novels looks profitable to the writers for the same reasons it does to the publishers; for others it looks easy. The action of the story seems a given. The characters are known. And there is a body of legend and scholarship surrounding the biblical accounts. The author who feels insecure about his powers of imagination may feel he can rely on this scaffolding to help him complete the incredibly difficult task of building a novel.
Within 10 pages, the aspiring novelist, if he has good sense about writing, sees just how wrong—how naive—he has been. Retelling a biblical narrative is like exploring an ancient cave and finding the dragon alive and hungry.
The givens are as restricting as they are liberating. Adhering closely to the original practically eliminates the suspense. Everyone already knows what happens next. Manipulating the story line, however, may seem even more hazardous. Christians with a high regard for Scripture may be stopped by altered chronology; they may be outraged that the author has taken liberties (although a novel is a novel is a novel, no matter what it is based on), or they may feel cheated.
Of greater concern to the novelist is his vision. Why attempt to create such a novel? Working with a biblical narrative he will see, as every writer must, that vision is ultimately a matter of language. But for him the matter of language cuts two ways, involving hermeneutics as well as craft.
Anyone who knows something of a foreign language knows that language entails its own world, its own modes of thinking and feeling, even its own sense of space and time. The writer, in reimagining the original narrative, should understand profoundly more than the translator that the meaning of the narrative is locked up in the original language—that there are modes of thought and feeling there that are very different from his own. He must see how the past is truly past, the pastoral culture of Scripture truly lost to the modern mind, in spite of bridges between that time and our own.
Poor historical novelists usually miss this: they mistake it for a matter of "scenery." They think that if one "does his homework," gets the depth of the Jordan River right, and becomes acquainted with the pottery of the time, then the writer has done his job. But the writer who immerses himself in language and culture will see that his job is not a matter of scenery, is not archaeological in nature but anthropological. He will hold himself responsible for recovering not the artifacts of the time but its essence. He will try to exhume the nature of man from a dead language.
It is then the writer returns to the very different, chilly, ironic, whimsical, and bitter waters of contemporary English. He must try to find a diction that correlates in thought and feeling to what is common to the world he is trying to recover. This is, of course, impossible. The first time the writer composes dialogue such as: "Folks in Judah just don't seem to be into God, you know?" he may despair.
Generally, he will have to steer a middle course between two excesses: the cartoonish colloquialisms of our culture and the vulgarity of literature-in-translation English. So many mistake the prose of literature-in-translation for a close rendering of the original text; but stilted English is only a close approximation of other languages in the sense that it has forfeited its claim to be good English through trying to be "literal." But all languages are fluent languages: there was nothing awkward about the language of Genesis to its author.
A number of these novels have come to hand, and they all seem to fit into two categories. A great many are "women's books." Although their authors' knowledge of ancient culture is loudly proclaimed, the stories are informed by the same vision which produces soap operas, Gothics, and penny romances.
Yet, although the story line may be drawn from the Bible, the author is still left—as much as any naturalistic writer—with the obligation of creating anew these incidents, this chronology. One cannot escape the responsibility of imagining. And these authors, quite unself-consciously, I think, have fallen into the ruts of their time. If the author's sensibility is attuned to the frustrations of a housewife, or has been educated in the "liberation theology" of the National Enquirer, the novel is sure to be a half-baked Fear of Flying, albeit with overtures toward the divine.
Books by other authors, with a greater control of their powers, are basically "retranscriptions" of the original narratives from the spare Hebraic way of storytelling into a fuller and more detailed treatment. Such a tradition can be traced from Homer through Flaubert (see Auerbach's Mimesis). These books allow their readers greater "psychic access" to the reality that this tale happened. These books generally concern themselves with the first stories—the Creation, the Fall—and grant insight into the meaning of the stories insofar as they "open them up." A good example of a book in this category would be David Bolt's Adam (Harold Shaw, 1979).
But I have yet to see a truly ambitious biblical novel, one that brings alive to its readers a culture that we as Christians much too often equate with our own. A woman of my mother's generation once said to me: If Jesus Christ came back today, he'd be an executive preaching in a country club dining room. Wrong. Dead wrong. What we need are novels that will remake this woman's imagination, and preserve the foreign character of biblical images, their unlikeliness as well as their inevitability. But what we often get are contemporary fairy tales in exotic settings. These books may have their uses, but they don't do what could be done, and they are not the standard by which imaginative writing should be judged.
Harold Fickett, author of Mrs. Sunday's Problem and Other Stories (Revell, 1979), teaches at Wheaton College, Illinois.
Have something to add about this? See something we missed? Share your feedback here.
Our digital archives are a work in progress. Let us know if corrections need to be made.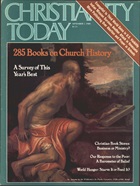 This article is from the September 5 1980 issue.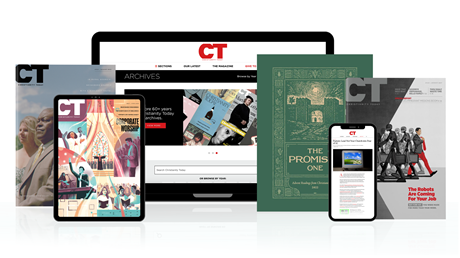 Subscribe to Christianity Today and get access to this article plus 65+ years of archives.
Home delivery of CT magazine
Complete access to articles on ChristianityToday.com
Over 120 years of magazine archives plus full access to all of CT's online archives
Subscribe Now
Refiner's Fire: Biblical Novels: A "Golden Oldie" Approach to Fiction
Refiner's Fire: Biblical Novels: A "Golden Oldie" ...