Polanyi insists that we arrive at both faith and knowledge by the same methods.
The question of reason and faith is a perennial one that survives all proposed solutions. The issue is frequently formulated in such terms as: science and religion, reason and religion, or nature and values. In the eighteenth century, Immanuel Kant expressed the supposed antithesis between reason and faith so as to posit a radical severance between general and religious knowledge. Friedrich Schleiermacher's elaboration of the same theme gave institutional form to the cleavage between the two.
The question remains: Is there an inevitable opposition between the deliverances of reason and the affirmations of religion? With respect to the content of the two, much of the thought of the West since 1800 has maintained that science is the product of reason, while religion is the result of a non-rational activity called faith.
Resolution of the alleged dissonance between the two has in practice frequently been undertaken in terms of the radical subordination of religion to reason, and of Christian theology to the scientific mode. The hidden assumption here has been that science operates on an open-end and objective model, with the scientist being neutral and uncommitted with respect to values, while the religious person operates on the basis of nonrational data or of unwarranted persuasion.
In practice, this mode, dominant for nearly two centuries, has tended to make of theology a mere appendage or subpoint under the heading of rational inquiry.
Such a mode understandably called forth opposition, the most radical and for a time the most effective attempt at resolution of the reason-faith dualism being the dialectical theology. Karl Barth and those following him took their cue from Sören Kierkegaard, who not only asserted the fact of a radical cleavage between scientific (general) knowledge and religious understanding, but identified this hypothesis with Christian faith, rightly understood. The impact of this mode of thought sent waves throughout Western liberal theology, chiefly in the twenties and thirties of our century, but is largely a matter of antiquarian study today.
It remains true that the assumption of a radical severance between scientific and religious knowledge has not only been powerfully influential in liberal Protestant circles down to our own day, but has also exerted a deep, even if seldom articulated, influence upon evangelical wings of the church. True, many evangelicals have both discerned and opposed this dissonance, but a thoroughgoing challenge to it has not gained wide acceptance in orthodox circles.
There are present-day indications of an emerging fresh approach to the reason-faith question, an approach which challenges on a wide front the motif of a radical severance between the two elements. A leading, even if less-known advocate of this new approach, is the Hungarian-born British chemist, Michael Polanyi (1891–1976).
Polanyi began his learned studies as a scientist, and it was only in the thirties that his researches were turned to the question of the supposed antithesis between reason and faith. In the three decades following the year 1936, he gave to the West not only a powerful refutation of the accepted dualism, reason versus faith, but afforded also a new and fresh view of the wide bearings of the question.
Through his researches as a scientist he gave to the intellectual world a penetrating analysis of the vast range of negative implications of the supposed antithesis between reason and faith. These had to do with the manner in which such a severance posed a definite threat to personal identity, to our being thoroughly human, and even more serious, to a radical severance between the intellectual life and moral values, a fact which he saw as lying at the root of much of the tragedy of Western civilization since 1917.
He thus exposes both the personal and the social perils inherent in the older rift between knowing and being, in which living beings have too frequently come to be treated as mere things, construed as being known only in terms of chemistry, and thus without meaning as persons. His contacts with both Nazism and the developments in Eastern Europe led him to see the wider bearings in human society of the severance of thought from responsible being.
He proposed to restore the unity of fact and value in terms of a new methodology, in which is abandoned the supposed ideal of scientific detachment. He regards this ideal, when made a dominant paradigm, to be in no sense harmless, but radically destructive to the entire range of scientific endeavor.
Mr. Polonyi insists that every activity of reason is conditioned and shaped by assumptions. These may or may not be articulated, but they are there. It is at this point that general knowledge and religious knowledge find a common base.
The obvious consequence is that both reason and faith share a common platform of accepted knowledge, a platform which at its deepest level answers to something profound in the human structure. Here, taking his cue from the Gestalt psychology, Polonyi believes he can show that the human intellect possesses what he calls a "tacit power" by which all knowledge can be apprehended.
Further, he maintains that all knowledge is gained through the heuristic or discovering method. By this he means that both scientific and "believing" knowledge are achieved by a process in which the personal powers for knowing are involved at every stage and at every level.
The major thrust of Polonyi's work has profound implications for Christian faith. Not only is faith legitimated upon the basis of a new understanding of the learning structure of man, but it is also given several positive roles. Theology can, he insists, afford to mankind a new perception of reality. It can serve to counter the current severance between scientific "humane" thinking, and between fact and moral value. Further, it can afford both stimulus and direction to scientific endeavor, opening new vistas for scientific exploration by widening the integrative and heuristic function of the human understanding.
Polanyi's insistence upon the compatibility of Christian theology with scientific endeavor has served to stimulate what may prove to be a new movement in theological endeavor. Prof. Jerry Gill, in his volume The Possibility of Religious Knowledge, extends Polanyi's motif of tacit knowledge, and explores the implications of Polanyi's thought for resolving the fatal dualism of fact and value. Other writers, including Thomas F. Torrance, Bernard J. F. Lonergan, Harold Schilling, and Langdon Gilkey, are taking cues from Polanyi's researches. It is possible that new categories and new paradigms for Christian theology may be developed, by which there may come a balanced view of the relation of Christian truth to the larger body of human knowledge.
More important still, it is possible that these newer developments may open the door to new and creative forms of cooperation between the scientific community and the fellowship of Christian scholars. These in turn may give new and significant vitality to the entire body of Christ.
HAROLD B. KUHNDr. Kuhn is professor of philosophy of religion, Asbury Theological Seminary, Wilmore, Kentucky.
Have something to add about this? See something we missed? Share your feedback here.
Our digital archives are a work in progress. Let us know if corrections need to be made.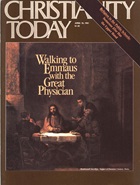 This article is from the April 10 1981 issue.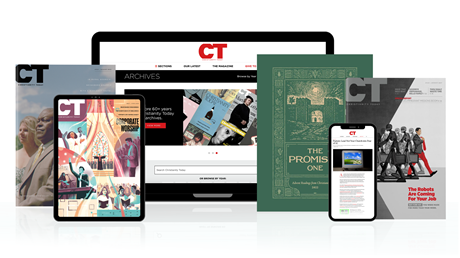 Subscribe to Christianity Today and get access to this article plus 65+ years of archives.
Home delivery of CT magazine
Complete access to articles on ChristianityToday.com
Over 120 years of magazine archives plus full access to all of CT's online archives
Subscribe Now
Reason versus Faith: Challenging the Antithesis
Reason versus Faith: Challenging the Antithesis