On the night of the new moon recently, Johnny Midnight, an occultist who has risen to religious prominence only this year, gathered some 30,000 of his followers and radio listeners into the prestigious air-conditioned Araneta coliseum in Quezon City, Philippines.
The people came by private and public transportation from all over greater Manila and its outlying towns and barrios. Following the instructions that Midnight had issued repeatedly over the radio for weeks, they brought bottled mineral water. Many waited from as early as 8 o'clock in the morning for the coliseum gates to open, and when the program finally began at 7:00 P.M., they packed the auditorium to witness a show that had all the trimmings of modern entertainment. The stage, designed by a noted Manila stage personality, had as its centerpiece a giant pyramid made of bars wrapped in aluminum foil. Six girls clad in white, ancient-looking Greek gowns, and jingling golden bells, escorted Midnight to the stage. Men in colorful robes heralded his dramatic entry with French horns.
A man who is usually seen in a plain bush jacket, Midnight wore a white-and-gold flowing satin robe for the event. The big dome roared with thunderous cheers and applause from the crowd. Many were seeing Midnight for the first time, although they had read about him and heard him over radio station DZBB. His five-hour program runs from midnight to 5:00 A.M.
Midnight amused the crowd with has witty remarks and humor, and even did a bad "lip sync" of a local pop song. Then he began to speak in a strange tongue that sounded like Arabic. As he did so, a smoke machine under the stage emited white smoke. Shifting colored lights add to the eerie atmosphere. As the chanting and the tongues speaking built to a climax, the people held out their water containers—plastic cups, pitchers, thermos jugs, and soft drink bottles—for the "toning" ceremony, Midnight's version of a healing service. As Midnight chants and speaks in strange tongues, healing energy supposedly flows out and into the water, which the adherent drinks, and which Midnight calls "the water of life."
Midnight's top-rated, five-hour radio program is said to have an audience of some four million people. They range from sidewalk vendors to movie stars to top business executives. A major part of the program consist of live telephone calls from listeners who share their healing experiences through "radio toning." One woman said she was about to drink the water when she noticed a sparkling nugget like gold dancing in the glass. Some claimed to have seen Johnny Midnight himself in the room in which they were listening to the radio.
Owner of one restaurant and manager of two others, Midnight has contradicted himself many times. He laughs off any reference to the supernatural. "I'm as good a cook as I am a witch," he has joked. "I'm doing a purely natural, scientific work." He has repeatedly said, "I'm not a healer. I only help people to heal themselves." And yet in his radio talks and his writings he always invokes the name of God and has even called himself names, such as "Alpha and Omega," that refer to Christ, and has used biblical terms loosely.
Midnight was born Johnny Joseph, Jr., on March 31, 1941, and claims to be of Syrian and Iraqi ancestry. A Catholic since birth, he has always been religious and interested in helping people. In fact, in 1968 he used his radio program to coordinate rescue efforts during an earthquake tragedy. For his deeds he received an award from President Ferdinand Marcos. Sometime in the seventies he went to Egypt and studied at the Egyptian Branch of the Chaldean Mysteries and was initiated into the brotherhood inside the pyramid of Khutu at Gizeh, thus becoming a missionary of the Chaldean cult.
Of greater concern to evangelicals is the stance the Roman Catholic church has taken toward Midnight. A well-known Roman Catholic priest, Jaime Bulatao, recently published a series of articles in a local daily newspaper evaluating the Johnny Midnight phenomenon.
He ended up, however, saying that Midnight is "helping many people," that his theology is "basically Christian" and could be made more "palatable to Catholic theologians." Not long after the series of articles came out, Midnight had a meeting with the number one Catholic leader in the country, Cardinal Jaime Sin. The meeting catapulted Midnight into yet greater prestige and made him bolder.
Is Tv Violence More Harmful Than We Think?
Violence on television may be responsible for 25 to 50 percent of all real-life violence occurring in American society. That was the testimony of one expert at a congressional hearing on television violence last month. The hearing was the most strident attack on network TV violence to date.
Researchers previously have more cautiously argued that there appears to be a correlation between the amount of TV violence watched and violent acts committed in real life. But now, said David Pearl of the National Institute of Mental Health, "We have come to a unanimous conclusion that there is a causal relationship between television violence and real-life violence."
Experts testifying for the networks disagreed, saying such studies are becoming more and more controversial. The discrepancies among them mean that little is proved, they contended.
But Ted Turner, owner of the Cable News Network, testified that profuse TV violence was leading to "national suicide." Testimony against violence was also heard from researcher George Gerbner and Donald Wildmon, head of the National Coalition for Better Television. The strongest remarks were made by Thomas Radecki, who initiated the National Coalition on Television Violence nearly two years ago.
Radecki claimed TV violence was the number one cause—over alcohol abuse and family breakdown—for the increasing violence in American society. He argued against several widespread notions, such as the one that says TV violence affects children more than adults. Radecki said studies show adults are equally influenced.
He also said "law and order" violence, with the good guy using violence on the bad guy, more effectively causes the viewer to accept the use of violence in his life. Radecki called a "myth" the assertion that violent pornography does not increase the likelihood of sexual crimes. Instead, such fare "definitely increases the acceptance of interest in committing sexual violence for the typical American or Canadian adult male."
Furthermore, Radecki claimed the portrayal of violence, for all its gore, is not realistic. In real life about half of all violence is committed under the influence of alcohol. But on TV most violence is done soberly and drug free. Television violence also fails to show the devastating personal and social consequences of violence.
Radecki's observations came after he reviewed 700 scientific studies and reports covering more than 100,000 people.
Have something to add about this? See something we missed? Share your feedback here.
Our digital archives are a work in progress. Let us know if corrections need to be made.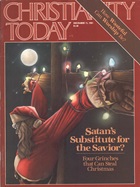 This article is from the December 11 1981 issue.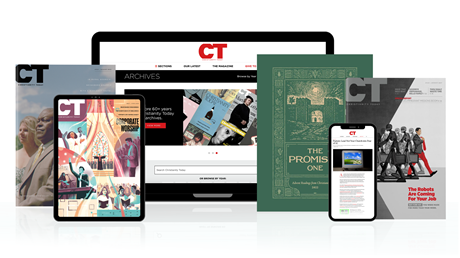 Subscribe to Christianity Today and get access to this article plus 65+ years of archives.
Home delivery of CT magazine
Complete access to articles on ChristianityToday.com
Over 120 years of magazine archives plus full access to all of CT's online archives
Subscribe Now
Filipino Occultist Draws Thousands
Filipino Occultist Draws Thousands