Twenty-five years ago, published evangelical scholarship was decades, even centuries, behind.
I can vividly recall receiving volume 1, number 1, of CHRISTIANITY TODAY when I was a college student in 1956. I can also recall our evangelical books—or lack of them—at that time. Indulge me a moment while I reminisce.
For Old Testament, we had E. J. Young's Introduction (1949); for Old Testament theology, Gustave Oehler (1883); for New Testament theology, G. B. Stevens (1899); for Christology, Warfield's Lord of Glory (1907) and Canon Liddon's Bampton Lectures of 1866; for commentaries, Lightfoot, Westcott, Godet, Meyer, and Keil and Delitzsch (all before 1900); for systematics, A. H. Strong (1907), L. S. Chafer (1947–48), or W. G. T. Shedd (1888). For the doctrine of Scripture, we had L. Gaussen (1863) and W. Lee (1854); and for apologetics, Wilbur M. Smith's Therefore Stand (1945), affectionately called Therefore Quote because of his style. These are just a few, and they are a noble lot indeed. The less said about works of lesser quality the better.
What was missing was painfully obvious to all of us, with whole areas virtually untouched by living evangelicals. These included such areas as social ethics (Carl Henry being the notable exception), biblical ethics, psychology, pastoral care, aging, death and dying, theory of missions, biblical monographs on just about any topic, or theological monographs on current issues.
Several things stand out in my mind about that situation. First, there was the high quality of some of the available material. Skimmed off the top, one could read material that was challenging and valuable. The only problem was that, with a few exceptions like Lenski, Pieper, and Berkhof, most of it was so old. After reading vast tracts of that sort of thing, you began to feel a little out of place in the modern world. Battles grey with age and venerable names of yesteryear swirled through our brains. I had a hard time believing that Archbishop Trench wasn't going to show up someday to speak in chapel.
Tragically, when we ventured into any current discussion, there wasn't much to say, armed as we were with yesterday's weapons.
Second, and not unnaturally, when evangelicals did begin to write it was to fight older battles anew. It was no doubt safer to do this since the smoke had cleared and everyone could see quite accurately what went wrong. Unfortunately, no one seemed to care much anymore.
Third, books dealing with people's needs, such as family relations, sexual morality, self-image, and aging were virtually nonexistent. Apparently evangelicals thought that being spiritual would take care of those things automatically, or else we were afraid (or ignorant) of such things.
Fourth, areas of substance, theologically, paradoxically were also ignored. It is the supreme irony that evangelical Christians who staunchly defended the deity of Christ would have to use books such as Warfield or Liddon for scholarly study, valuable as those works were. It seems our practical interests were elsewhere.
Finally, it was obvious we had a lot of catching up to do, both with the excellence of the earlier period, and with our liberal counterparts.
During the 25 years that have passed since then, there has been a veritable explosion of evangelical writing. The area of biblical studies has come alive. The need for commentaries was met by such evangelical ventures as the Tyndale Commentary; the New International Commentary on the New Testament, now also for the Old Testament; the excellent works of Hendricksen and more recently the Expositor's Bible Commentary.
Basic tools began to appeal in crucial areas, such as J. D. Douglas's New Bible Dictionary and later the New International Dictionary of the Christian Church; Colin Brown's Dictionary of New Testament Theology; Donald Guthrie's Introduction to the New Testament; and R. K. Harrison's Introduction to the Old Testament. Individual topics now received attention with new ground being broken by such evangelicals as E. Earle Ellis, Paul's Use of the Old Testament; Russell Shedd, Man in Community; F. F. Brace, Commentary on Acts; Merrill Unger and E. J. Blaiklock on archaeology; Merrill Tenney on New Testament Survey; and Berkeley Mickelsen on hermeneutics.
Ethics received treatment both at the social and personal level by Carl Henry; psychology was addressed by Paul Tournier, Gary Collins, James Dobson, and Paul Meier; philosophy by Arthur Holmes, E. J. Carnell, and Gordon Clark; biblical theology by Donald Guthrie, Walter Kaiser, J. B. Payne, and George Ladd; systematic theology by G. C. Berkouwer and Dale Moody; apologetics by Clark Pinnock, C. S. Lewis, Cornelius Van Til, Josh McDowell, and Francis Schaeffer.
More recently, Bible translations and paraphrases, study Bibles, challenging new works of fiction like Alpha Centauri, by Robert Siegel, and Gateway to Heaven, by Sheldon Vanauken, or studies in aesthetics and the arts like Rainbows for a Fallen World, by Calvin Seerveld, have also appeared. Nor have the questions of poverty, technology, missions, cybernetics, economics, politics, and communications been neglected. It is not possible even to touch upon all that has been and is being done.
As complex as this is, certain threads seem to run through it all. The first is that evangelical books have gradually turned their gaze in the direction of the whole person. It is not simply the soul that is to be saved. It is now a total person in a complex total environment, where family, earth, selfhood, society, and the spiritual all play a vital part. This can, of course, be both good and bad, depending on the precise nature of what is being said. The good in it so far has been a healthy stress on incarnating the truth in concrete humanity. The bad is that we might become the center of our interest. Theology might be turned into anthropology as happened in the older liberal theology, and that would be a disaster.
Second, academic books of high quality in all areas are being produced. No longer do we need to look to scholars who are not committed to our faith for basic tools—at least in some areas. Work remains to be done, but we are beginning to fill in some long-standing gaps.
Third, the quality of our work is improving both physically and in content. We can be justly proud of some of the things that are being done. I would be the first to admit that we still have a long way to go, but item for item, the creative works of today are far above the creative works of 25 years ago.
Fourth, although quantity is no measure of value, it certainly is a measure of industry. On this count, evangelical publishing has certainly done its job. My best estimate is that approximately 13,000 titles and over 225 million volumes have poured forth from evangelical presses during this time.
Fifth, there has been a dramatic resurgence of interest in denominational and theological distinctives, as well as valuable older material. Books by Puritans, earlier evangelicals, and others are now being reprinted or made available for the first time. Interestingly enough, rather than divide us, this has tended to draw evangelicals a bit closer together by showing how close we really are to one another.
Sixth, we are becoming more reflective and self-critical, which is a sign of growing maturity. I find this to be very helpful. It is far better to see what is wrong with ourselves and correct it, than to let someone else see it and bring discredit upon what we believe.
Finally, we are reaching people at the popular level. Although quality here is not always the best, at least something is being done. Perhaps these books can act as steps on a ladder toward reading better things.
We have come a long way in 25 years, mostly for the better. But in many respects, our hardest work remains to be done. It is not enough just to look at what we have accomplished; we need to look ahead. I am deeply concerned that we do not misunderstand our current popularity. Because pendulums always swing, I wonder what will happen when the next generation asks itself whether or not the evangelical position is worth holding. The only way evangelicalism will be available to them is if we plan now to make sure it is there. We need people in every area—but especially in the biblical and theological areas—to dedicate themselves to the next generation so that when the six-year-olds of today are in college and graduate school, what we believe will still be there as a viable option.
This means doing what we are doing now, only more critically and reflectively. It means, perhaps, sacrificing short-term popularity for long-term significance. Evangelical publishing caught this vision in the last 25 years. Perhaps it is now time for the rest of us to enter into that task by writing, supporting, and subsidizing evangelical scholars who will do the job, so that when the future arrives, we will have gotten there first.
Have something to add about this? See something we missed? Share your feedback here.
Our digital archives are a work in progress. Let us know if corrections need to be made.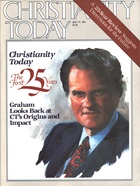 This article is from the July 17 1981 issue.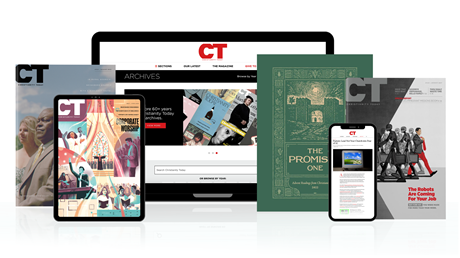 Subscribe to Christianity Today and get access to this article plus 65+ years of archives.
Home delivery of CT magazine
Complete access to articles on ChristianityToday.com
Over 120 years of magazine archives plus full access to all of CT's online archives
Subscribe Now
Christian Publishing Is Caught Up …
Christian Publishing Is Caught Up …