After dodging potshots from critics for more than six months, C. Everett Koop breezed through a U.S. Senate confirmation hearing, on his way to becoming the nation's thirteenth surgeon general since 1875.
His nomination caps a 40-year career in medicine, giving the noted pediatric surgeon charge over the U.S. Public Health Service commissioned corps, bilateral health treaties with other nations, and programs for elderly and disabled individuals.
Koop's critics came in two varieties: those who expressed concern over his evangelical and prolife views, calling him an "extremist"; and others who challenged his experience in the field of public health. But their efforts fizzled during confirmation hearings before the Senate's Labor and Human Resources Committee last month.
Koop's day on Capitol Hill was a victory march, with 12 out of 14 witnesses testifying in his behalf. Presiding Sen. Orrin Hatch (R-Utah) set the pace by defending Koop's First Amendment right to speak out on issues, outlining his achievements, and saying "no one can take a close look at Dr. Koop's long career without marveling at the extent of his community involvement and his commitment to promoting and improving public health." A parade of other senators—Mark Hatfield (R-Ore.), Arlen Specter (R-Pa.), Don Nickles (R-Okla.), Paula Hawkins (R-Fla.), and John Heinz (R-Pa.)—joined in commending Koop.
Only Sens. Edward Kennedy (D-Mass.) and Howard Metzenbaum (D-Ohio) grilled him with questions raised by groups that included the American Public Health Association (APHA), Planned Parenthood, Center for Science in the Public Interest, and National Organization for Women (NOW). APHA and NOW were the only two who sent representatives to testify against him.
Koop clearly enjoyed the opportunity to vindicate his record. When Kennedy quoted a New York Times editorial condemning Koop as President Reagan's choice for surgeon general, Koop called it "a considerable injustice." He elaborated, saying "I have been accused of this lack of qualifications, as far as I know, primarily by APHA, and what they have said has been picked up and repeated by paper after paper.
"I guess the thing that disturbs me the most is that they never came to me and asked me whether or not I had any public health experience. Just a little bit of research would have turned up some of the things that you've heard here this morning about my experience in public health."
Much of the criticism from APHA centered on Koop's lack of credentials as a career Public Health Service physician. Their prepared statement said the post of surgeon general "is clearly intended to be the top federal public health professional in career service, and this traditional office should not be capriciously prostituted to the cause of either political patronage or personal presumption."
But Koop described at length the public health experience he has gained in four areas: pediatrics, consumer protection, international health care, and in work with disadvantaged—or "underserved"—people. He has helped reverse infant mortality rates by developing surgical procedures and improving pre-and postoperative care for children. He identified cancer as a leading cause of death among young people and worked to inform his colleagues and the public of the risk it presents.
Koop played a major role in eliminating the practice of x-raying children's feet to determine if their shoes fit, thus preventing exposure to harmful radiation. He also helped bring about a court order to remove coloring and mint flavoring from corrosive oven cleaners, which many children ingested when they assumed it was candy.
In international health care, Koop traveled throughout Africa as a board member of MAP International (for Medical Assistance Programs). He said "I was assigned the task by the U.S. State Department of convincing the ministry of health of Ghana … that an American-type medical school had more to offer that country than the three proposals made by the Soviet bloc. I succeeded and in addition worked to staff the school in Ghana for the next five years."
Koop's work in Mexico, the Dominican Republic, Poland, and throughout Europe and Asia has also received wide recognition. Both the Dominican Republic and France have presented him with their highest civilian awards.
Delivering babies in the welfare homes of Harlem drew Koop's attention to the needs of the underserved. Throughout three decades at Children's Hopsital in Philadelphia, Koop worked to coordinate private and public care for ghetto dwellers.
Koop met criticism of his antiabortion convictions as readily as he dealt with the challenge to his experience. His previous board memberships with the National Right to Life Committee, Americans United for Life, and Christian Action Council, as well as his collaboration with Francis Schaeffer in the film Whatever Happened to the Human Race?, drew fire from NOW and other groups. But Koop recounted a conversation he had with Department of Health and Human Services Secretary Richard Schweiker, when Koop told him, "I've said all that I should say and written all that I should write on the abortion issue."
At his Senate confirmation hearings, Koop said simply, "It's not my intent to use any post that I might have in government as a pulpit for ideology. It is not my intention to continue to be a speaker on the prolife circuit." Later he added, "I am not opposed to contraception. I am not opposed to family planning."
Undercutting his critics further, Koop had several witnesses testify in his favor who flatly disagreed with him on abortion. Richard D. Wood, chairman of the board of managers at Children's Hospital in Philadelphia, said he has been active with Planned Parenthood for 30 years. He said "I am opposed to Dr. Koop's stance on abortion and his thinking on that subject. However, I can state honestly that Dr. C. Everett Koop has never imposed his ideology on me or my associates at the hospital. In my opinion, this well illustrates his ability to be objective and to place personal feelings aside in connection with his professional responsibilities."
By the close of his hearings, Koop was visibly elated at the prospect of putting the controversy behind him and getting down to business. He said he looks forward to "a great opportunity for service," although "I wouldn't wish on anyone what I've been through."
One of his top priorities is to streamline programs to aid the elderly and the disabled, and to start cooperative efforts between public and private sectors. "The great untapped source of private help is the church," Koop observed. He indicated that the Reagan administration is counting on Christian good will to fill some of the gaps created by massive federal budget cuts.
Have something to add about this? See something we missed? Share your feedback here.
Our digital archives are a work in progress. Let us know if corrections need to be made.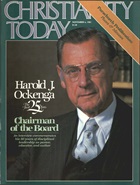 This article is from the November 6 1981 issue.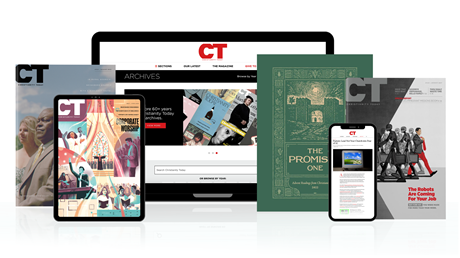 Subscribe to Christianity Today and get access to this article plus 65+ years of archives.
Home delivery of CT magazine
Complete access to articles on ChristianityToday.com
Over 120 years of magazine archives plus full access to all of CT's online archives
Subscribe Now
Koop's Opposition Fades at Senate Committee Hearing
Koop's Opposition Fades at Senate Committee Hearing