Making the truth transparent.
Why in heaven's name would any preacher need an artist? Because an artist can add much to every preacher's pulpit power with complementary graphic support. Visual communication in religion is just as important as verbal communication.
American business spends millions daily in visual as well as verbal promotion of its products and services. These millions are justified because they produce many sales. The blending of verbal and visual communication in business gets results by appealing to America's eyes as well as its ears. This same approach is needed in our preaching.
Consider these four advantages to visualized preaching:
First, such preaching gives a clearer grasp of spiritual truth. Every preaching technique that enlightens and clarifies meaning should be welcomed by God's servants. When we use graphics to interpret the truth we make the gospel more transparent.
Second, visualized preaching stimulates increased interest by giving the eyes as well as the ears a focus of attention. It is still true that "one picture is worth a thousand words." Human response to a picture is much greater than the vanishing impression of the spoken word.
Third, the impact of visualized preaching is longer lasting. "In one ear and out the other" is the fleeting effect of most of our words. Pictorial sermons, however, register a deeper impression on people. A message only heard is soon forgotten; seen, it makes a more permanent impact on the mind and can be recalled repeatedly.
A reliable communication study reports that ideas are transmitted to others in these approximate proportions: by vision, 85 percent; by speech, 10 percent; by touch, taste, and smell, 5 percent. A person's capacity to communicate is increased 95 percent when image and speech are combined. Use of both sight and sound fortifies your impact eight to one.
Fourth, our Lord himself believed in visualizing the truth. What more compelling reason could we want? He used the language of imagery constantly, through parables, figures of speech, metaphors, and so on. This was his method of making God understandable to men.
God would have remained unapproachable to us had he not bridged the chasm between himself and our human limitations. He did it by visualizing himself, making himself accessible to us in Christ. This transformed God from an enigma to one we can know and trust and love. We, too, must attempt to give some form of visualization to Christian truth or it will remain obscure to men. This can be done in two ways.
The pastor ought first to search out a capable artist who is also spiritually minded. It is important that skill and devotion be blended in that individual. Then the pastor should develop a congenial working relationship with this person. If there is no such artist in the congregation, he should search elsewhere until the right person is found and enlisted to collaborate in communicating Christian truth.
The minister then needs to prepare a projected preaching schedule covering at least a month of selected topics. This should list sermon date, topic, and principal truth to be highlighted. The advance information is given to the artist, enabling him or her to have the necessary lead time to develop an appropriate visualization for the main thrust of the sermon.
When the apt illustration is sketched out, it is produced in final form for use in church on Sunday near the sermon's close. Two methods may be used:
First, working from the sketch, using a black felt pen with wide nib, an enlarged copy is made on white paper and displayed on an easel near the pulpit. This drawing needs to be about 48 X 60 inches to enable it to be seen properly by all. Paper used by sign writers for window ads works well. A sign shop can furnish the paper rolls; these can be cut off for the individual drawings.
Second, the drawing is duplicated in sufficient quantity for congregational distribution. If the printer is a church member, a satisfactory arrangement might be made with him to print the sermon graphics for two successive Sundays on one press run, using 8½ x 11 sheets. This would reduce printing costs by half. When cut in two, these sheets would be calendar page size.
Copies are put in envelopes and placed at the ends of the pews to be passed along near the sermon's conclusion. Listeners would be requested to take them home for reflection, thus prolonging the impact of the message.
A good approach is to try this plan for a month, testing its value and the congregation's response. Expense involved need not be excessive—and the project may prove to be one of the best investments the church ever made for its own spiritual development.
The main outlay would be the artist's fee, which in the case of a church member could be nominal. Even a Christian artist from outside the parish might make only a reasonable charge. As previously noted, if the calendar is done by a printer who is a member, the graphics could be produced, two Sundays at a time, at moderate cost; the only added expense would be the extra pa-paper involved. If the easel drawing method is used, the main expenses, besides the artist's fee, would be the paper rolls and pens.
Of course, the local situation will determine which method of presentation is best for the church. Why not experiment with both and then decide? The important thing to remember is that visualizing the gospel can give fresh power and meaning to the preaching.
For maximum effect (if the easel method is used) the sermon picture should not be shown until several minutes before the close of the message. Until then, it should be hidden on the easel by another religious drawing—an overlay graphic that would serve as an inspirational display to worshipers before they view the sermon illustration.
There is a church called "The Temple of Pictured Truth." How wonderful it would be if the preaching in our churches could become more luminous, making them all temples of pictured truth! Just as TV has a more powerful impact upon people than radio, so visual preaching excels mere oral preaching.
Christ made preaching our priority business when he said, "Go into all the world and preach the gospel." This imperative task requires every possible method of communication.
We are profoundly certain that visually supported preaching empowered by God's Spirit can spearhead a great new advance of his kingdom among men. Preacher, begin your search for an artist!
DELWIN H. MARTINMr. Martin is a free-lance writer and preparer of government documents who resides in Chevy Chase, Maryland.
Have something to add about this? See something we missed? Share your feedback here.
Our digital archives are a work in progress. Let us know if corrections need to be made.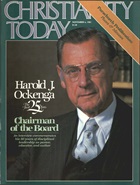 This article is from the November 6 1981 issue.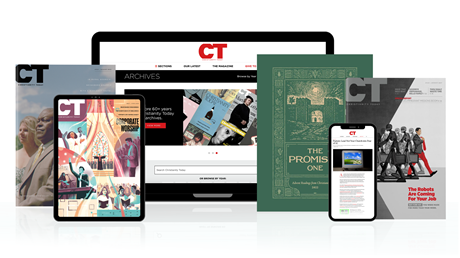 Subscribe to Christianity Today and get access to this article plus 65+ years of archives.
Home delivery of CT magazine
Complete access to articles on ChristianityToday.com
Over 120 years of magazine archives plus full access to all of CT's online archives
Subscribe Now
Sagan's Humanist Metaphysic: Fantasy, Not Fact
Sagan's Humanist Metaphysic: Fantasy, Not Fact