But the missionary plane missed the beach and five died.
Developing leadership in others is by its nature a self-giving kind of task. Last month, for Philip E. Armstrong and Paul C. Mortenson, along with three colleagues, it proved to be starkly so: they went down in a small airplane along Alaska's rugged southern coast.
Armstrong, 61, was chief executive of the Far Eastern Gospel Crusade (FEGC) for 31 years until he handed the general directorship over to Frank Severn at the beginning of 1980. Since then, as minister of missions, he had served as a kind of ambassador at large for the Farmington Hills, Michigan-based mission.
Mortenson, 63, consultant to FEGC and a former board member, was a retired vice-president of Sperry Rand, Vickers Division, in Troy, Michigan, and the former director of marketing and engineering for Sunstrand Corporation of Ames, Iowa.
The two had devoted the second week in September to conducting a leadership seminar for the Alaska field council of the mission, known locally as Central Alaskan Missions, at its headquarters in Glennallen, 75 miles north of the oil pipeline terminal at Valdez. Armstrong brought a series of messages on Moses as a model of leadership, and Mortenson led a workshop on administration techniques.
The mission was a pioneer in Christian radio in the irreligious climate of America's last frontier, beginning with station KCAM in Glennallen. It recently applied for a new station in the panhandle city of Petersburg. In July, despite vocal minority opposition, it was granted a license by the Federal Communications Commission. Jim Andrews was designated station manager, and he moved to Petersburg to negotiate acquisition of the antenna site and to prepare to go on the air.
Andrews was at the Glennallen seminar and needed to fly back to Petersburg on Saturday, September 12, and field treasurer and business manager William A. Ballou, 35, was to ride along to handle some financial aspects of setting up the new station. They were to be flown to Petersburg by Paul Backlund, 23, an Alaskan native who grew up in a family of bushwhacking pilots, and who had clocked more than 1,000 flying hours. A commercial pilot, he had decided to use his skills in Christian ministry.
That left three seats in the Beechcraft Bonanza, which had been donated to the mission just a month earlier. (The owner spent $9,000 upgrading the plane's equipment before turning it over, and FEGC spent another $3,000 on radio and instrumentation improvements.) It was decided that Armstrong and Mortenson should go, along with Wanda J. Ediger, 26, who was finishing a short-term assignment as KCAM secretary, and planning to return to Petersburg on a career basis. She wanted to see the studio under construction before all three returned to the lower 48 states. The flight occurred on a free day after the seminar, one day before Armstrong's and Mortenson's final Sunday of speaking engagements back in Glennallen.
The flight south to Petersburg was uneventful. The cockpit was a bit chilly, and Backlund put down at the Yakutat airport to check out the gas heater. The problem was with an electrical switch he found he could replace in Petersburg, and they completed their flight. Even with the extra landing and takeoff, the plane had used only 106 gallons of its more than 140-gallon fuel capacity.
Ballou's appointment in Petersburg was expected to last until 9:00 P.M., but it took two hours longer. However, the weather was clear and the moon was full, so Backlund decided not to wait for morning. They lifted off the runway at 11:45 P.M., northbound toward Glennallen.
The Bonanza passed over the lighted fields at Juneau and Yakutat without incident, but trouble developed soon after. Both engines stalled. Backlund managed to get them restarted and began reckoning where he should land. Closest was the airstrip at Cape Yakataga, unlighted but emitting a VOR (radio) signal.
Unfortunately, the glacial mountain chain along the Gulf of Alaska coast generates its own weather conditions, and at lower altitudes, rain was falling heavily. Two hunters in the vicinity said they heard a plane going back and forth at low altitude at 3:00 A.M. (Petersburg time). The weather observer at Cape Yakataga also heard the drone of the plane for some 25 to 45 minutes, concluded it was trying to locate the airstrip, and telephoned to the flight service specialist at nearby Cordova.
The Cordova specialist tried to contact the plane. He could not, because the Bonanza was at low altitude, and the mountains blocked the radio signal. In any event, the plane's radio was tuned to another frequency. So the Cordova specialist talked instead to a Western Airlines jet (flight 726) passing over the area. The jet made contact with Backlund and instructed him to tune to a frequency common to Cordova and the Anchorage radar center.
Backlund told control he had considered landing on the rugged Yakataga beach but decided against it. Instead, he would regain altitude and proceed to Cordova. He was given instrument flight clearance for landing there. Backlund reported that at most he had 30 minutes' fuel left.
Following the instrument flight path required climbing to 10,000 feet to clear the mountains. By the time Backlund reached that altitude he realized there was not enough fuel left to reach Cordova, and he asked the center to provide radar vectors to a closer emergency shoreline landing spot. The center did so, but warned him he would descend below its radarscope range before reaching the beach, and thus it could not guide him all the way in.
At 3:54 A.M., and at an altitude of 5,000 feet, Backlund reported that both engines had run out of fuel. He asked for a final heading, observing "I only have one shot at it." His voice remained calm and composed. The location was about 30 miles west of Cape Yakataga and just east of the Bering Glacier.
Radar contact was lost when the plane was two or three miles from the selected beach. At 3:58 A.M., the emergency locator transmitter, which goes off automatically on impact, began beeping on the emergency frequency. The signal faded out after 10 minutes, bolstering the conclusion that the plane went down in water. The rescue control group that is attached to Elmendorf Air Force Base combed the area for five days, then called off the search without having sighted any wreckage.
Armstrong was well-known among evangelical mission leaders, and had headed FEGC from its beginnings just after World War II. From their wartime experience, he and other ex-GI's had a burden to spread the gospel in the Philippines, Taiwan, and Japan, countries in which they served during the war. Their work spread to Alaska, the stopping-off point for air travelers to the Far East. The mission has 130 full-time missionaries.
So effective in developing leadership were Armstrong and Mortenson that, although their loss was deeply mourned, the mission they largely shaped missed scarcely a beat.
Have something to add about this? See something we missed? Share your feedback here.
Our digital archives are a work in progress. Let us know if corrections need to be made.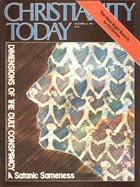 This article is from the October 23 1981 issue.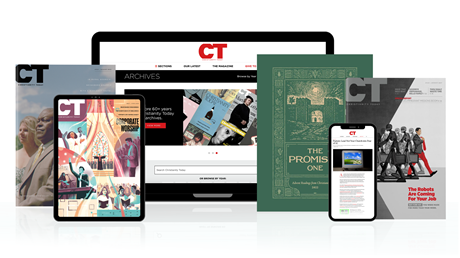 Subscribe to Christianity Today and get access to this article plus 65+ years of archives.
Home delivery of CT magazine
Complete access to articles on ChristianityToday.com
Over 120 years of magazine archives plus full access to all of CT's online archives
Subscribe Now
I Only Have One Shot at It
I Only Have One Shot at It