A board member resigns, believing that Lear's criticisms of the Religious Right are distortions.
Television producer Norman Lear's 1980 brainchild, "People for the American Way" (PAW), is a grassroots group designed to combat the "radical religious right." It débuted with a series of brief, televised, public service announcements in which "Christians" expressed their distaste for preachers who told them how to vote. "That's not the American way," they chided.
Next came an extravagant, celebrityladen television special, "I Love Liberty." Now, emerging from its formative years, the organization may be entering a cantankerous puberty. A television special, "Life and Liberty … For All Who Believe," aired in six cities in October, and more showings are scheduled.
The program features Burt Lancaster, brow furrowed, solemnly announcing that the New Right wants to "force, and I mean force, their narrow doctrine on all of us." A similarly emotional appeal is apparent in full-page newspaper advertisements that accuse Jerry Falwell and "other electronic preachers" of a preposterous agenda: "They racially segregate private schools. They want to deny homosexuals the right to vote. They ban all new dictionaries in Texas. They want to deny you social security benefits." In the "Life and Liberty" documentary, Lancaster says "Falwell and Pat Robertson call for the end of public education."
The hyperbole is a departure for Lear, who early on claimed his group would not "appeal to fears and anxieties" to raise support. The histrionics brought criticism from some well-respected religious figures associated with the group. One board member who is reassessing his involvement said, "What they are doing now is as bad as what they are combating."
George B. Higgins of Catholic University, Washington, D.C., resigned from PAW'S advisory board due to a lack of time to participate and because "increasingly, I find myself disagreeing with both the letter and the spirit of some of PAW's newspaper advertisements and other public statements."
Higgins, himself an outspoken critic of the New Right, said he sides with editorial opinions expressed in Commonweal, a Catholic periodical that charged PAW with distorting facts and having a weakness "for the slippery half-truths and stock slogans of moral relativism and unthinking individualism."
Other board members with similar doubts include David Mathews of the Charles F. Kettering Foundation in Dayton, Ohio, and Theodore Hesburgh, president of Notre Dame University. Hesburgh perused some PAW materials when the group was forming, and said that was the "total extent of my involvement," although his name has appeared prominently on publicity pieces. "It was important at that point [1980] to have an antidote to the wrong use of religion in politics," Hesburgh said. "Now, I get the impression that Moral Majority has calmed down a bit. They may have gotten the message, and I'm glad I had a part in delivering it."
PAW, in its publications and television productions, paints the New Right with a broad brush. It links isolated incidents of book burning and statements by fringe leaders as part of a unified movement. In "Life and Liberty," a San Diego minister is shown advocating the death sentence for homosexuals. Books are burned at an Assemblies of God church in Monticello, Minnesota. News clips show former Southern Baptist president Bailey Smith saying "God Almighty does not hear the prayer of a Jew," although that incident is more than two years old.
PAW has avoided debate and dialogue with New Right leaders, and appears to overlook diversity within the movement. Jerry Falwell and Pat Robertson, for example, rarely interact with one another. Falwell often notes that his harshest critics come from conservative Christian circles. Church historian Martin Marty sees the New Right consisting of "internally competing organizations out for the same bucks." What both camps appear to share is a realization that a readily identified villain—whether "secular humanism" or "radical right"—mobilizes followers more effectively than moderation.
In Lynchburg, Virginia, Falwell has requested equal time from each television station that airs PAW's "Life and Liberty." This tactic has been employed successfully by PAW in the past, in response to ostensibly political statements made by Falwell on his weekly "Old Time Gospel Hour."
Moral Majority spokesman Cal Thomas said PAW is "conducting an antireligious campaign that bears a striking resemblance to Hitler, who whipped up public sentiment against the Jews and then began persecution." A 30-minute film for state Moral Majority leaders will be made available for public airing, Thomas said. In it, "we don't say a word about Norman Lear. We just present our own positions." Thomas was particularly disturbed about charges that Moral Majority is involved with book burning and censorship. He denied any participation in or advocacy of those activities.
Martin Marty, who resigned from PAW's board last year but still consults with the group, was asked to review "Life and Liberty" before it was shown. He made the recommendation that the Bailey Smith comment about Jews be deleted since Smith has long since apologized. But, Marty says, "that was the only place where I felt the person or movement were not adequately represented."
He disagrees with Moral Majority when it denies any association with incidents portrayed in the program. "Moral Majority wants it both ways. They want a high level of national orangization, yet claim complete autonomy for their local chapters. So critics always have the problem of a moving target."
As he sees it, "While PAW goofs up now and then, it has a place and is needed. It looks to me to be the survivor of the several groups that sprang up. You have to ask yourself, 'What if the New Christian Right had the field all to itself?"
On the flip side, Marty says "PAW, like every organization, will fall prey to the temptation of bureaucratizing its own approach. They must remain supple and alert to shifts in the new Christian right, and admit those changes to the clientele."
Have something to add about this? See something we missed? Share your feedback here.
Our digital archives are a work in progress. Let us know if corrections need to be made.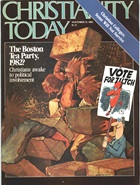 This article is from the November 12 1982 issue.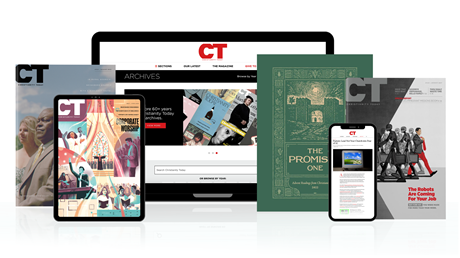 Annual & Monthly subscriptions available.
Print & Digital Issues of CT magazine
Complete access to every article on ChristianityToday.com
Unlimited access to 65+ years of CT's online archives
Member-only special issues
Subscribe
Norman Lear's Lobbying Style Troubles Some Supporters
Norman Lear's Lobbying Style Troubles Some Supporters