Concern is raised for those who have no choice about whether to join.
Cult watchers question the degree of mind control various cults exercise over their members. It is a matter of debate how much choice the young adult cultists are capable of asserting. But today there is an increasingly visible group of individuals who are unequivocally without choice: small children.
Many of the controversial new religious groups are now 15 or 20 years old. "Cult life," notes writer and researcher Marcia Rudin, "undergoes change. One of these major changes is that cults are becoming a family matter."
And it is not necessarily a very pleasant family matter at that. Rudin points out that of the 913 people who died at Jonestown, a third (276) were small children and early teen-agers. Margaret Singer, a University of California at Berkeley psychologist who counseled children who escaped Guyana, learned of frightening child abuse there.
Children above age six were forced to work in jungle construction from 7 A.M. to 6 P.M. daily, in temperatures as high as 120 degrees. As punishment, some were thrown into dark wells after being told snakes awaited them there. Two six-year-olds who unsuccessfully attempted escape had balls and chains welded to their ankles. More than once young girls were forced to masturbate publicly because their parents spoke when forbidden.
Appallingly, the horror of Jonestown, while extreme, is hardly unique. Singer enumerates a long list of abuses that afflict cult children to varying degrees:
• Physical punishment tends to be severe, often intensified by the leadership's belief that one may "beat out the devil, beat out the evil in children."
• The "bizarre and unhealthy diets" may not be good for mature cult members, but they are especially harmful for developing children.
• Some groups have persons other than parents raise children, releasing the parents for more intensive fund raising or religious devotion and service.
• School and formal education—like many elements of the wider society—are decried. Some children educated by cult-established schools receive inadequate educations. Others who go to public schools sometimes must adopt the strange clothes or appearance of the cults and consequently suffer ridicule from other "normal" children.
• A number of cults neglect dental and health care for children, as well as ordinary immunizations. They also fail to acquire birth certificates, leaving the children as virtual nonpersons in our credential-oriented society.
• The pain of parental divorce may be accentuated for the cult child, since a parent who decides to leave the group is frequently anathematized as satanic.
• Sexual abuse is tolerated in some cults and, in at least one, even encouraged.
How many young children are in cults? Counts of cult members are notoriously difficult to acquire. But Rudin believes cult children now number in the thousands. Cults wishing to grow encourage members to bear children, she said. The better known, larger cults appear less guilty of child abuse and neglect than smaller, less visible groups.
Charges against Sun Myung Moon's Unification Church, for example, have been comparatively mild. Some former members say children receive poor education and live on inadequate diets. Some experts say that the worst child abusing cult is David Berg's Children of God (COG—also called Family of Love). One COG publication (entitled "My Little Fish") brazenly encouraged adult-child sex and included photographs of children engaged in sexual play with each other and adults. COG children as well as adults are believed to suffer from rampant venereal disease.
Rudin said there are about 1,000 children under age 12 in the 8,000-member COG. Love Israel is a smaller group. As in several cults, children and adults in Love Israel receive little medical attention—illness is believed to be caused by lack of faith. Children go undernourished because Love Israel leaders teach that food is only a sacrament and God will take care of the body apart from it.
There are documented accounts of child deaths. In 1981, four members of the River of Life Tabernacle in Montana were convicted of beating to death a five-year-old boy with electrical cords and a fiberglass stick. A five-year-old in another obscure group, the Black Hebrews of the Children of Israel, died after he was beaten and made to eat red peppers.
The alarming amount of abuse in cults is mostly attributed to the groups' authoritarian structures. Roger Daly, director of community relations for the American Family Foundation, said submission is emphasized in cults. Naturally rambunctious and spontaneous children are then seen as disrespectful and full of evil. Additionally, Daly said, the cultic groups insulate themselves from wider society and largely reject its values.
"There seems to be very little capacity for cult groups to receive admonishment from people outside," Daly said. That removes the check society might have on moral excesses. Finally, the intense love between parents and children can be seen as competition for the parents' devotion to the cult. The cult leader's jealousy for devotion can be manifested in bizarre ways: one mother who left California's River of Life Ministry said she was told to confess incestuous desires for her pre-pubescent son, and he for her.
Fortunately, children in cults are not without hope. "There are many areas where the legal system can be used to insure that if a child in a cult can't be removed from a group, he can at least lead a better life inside it," Rudin said.
Inspectors can check for health code violations and make certain children are given medical attention. If minors are being transported across state lines, kidnapping laws may be applicable. There are child labor laws and even federal antislavery statutes on the books. And government agencies can remove physically or sexually abused children from cults.
Of course, none of this is to be undertaken trivially, and it is never easy to take children from parents. But Rudin believes publicizing the exploitation and abuse of children may mobilize interest groups—such as pediatricians, nutritionists, and other child advocates—to apply more pressure to unethical cults.
Why Crouch Was Arrested For Chicken Soup Possession
For the first time since his arrest in connection with cocaine, gospel singer Andrae Crouch has discussed the incident publicly. Crouch was stopped November 2, 1982, on a Los Angeles freeway for erratic driving and then arrested. He discussed the incident during a recent interview on KBRT, a Christian radio station in Los Angeles.
Crouch explained that he had allowed some acquaintances to use his apartment while he traveled. Crouch described them as "wild" and said that although he was leery about the arrangement, "it was one of those situations I just couldn't get out of."
Crouch explained further that before he returned, friends in Houston had given him chicken soup mix from a diet plan, and he accidentally spilled some of it on the floor of his car while returning from the airport. When he returned to his apartment, he was with a deacon from his father's church. Crouch noticed a small bottle and a straw in the bathroom—cocaine paraphernalia left behind by the people who used his apartment. He stashed it in his pocket.
Later that night, he and the deacon were pulled over by the police. Crouch said the charge was erratic driving only because the police needed a reason to stop them. Why were they actually stopped? "[The police] were just doing their job," Crouch said. "We looked the part—two black guys in a silver Mercedes."
The police assumed the spilled chicken soup mix was cocaine and began putting it in plastic bags. Crouch tried to explain, but after police found the small bottle containing traces of what really was cocaine, he figured they would never believe his story.
So he spent the night in jail. Authorities later determined that the white powdery substance the officers had bagged really was chicken soup. The local district attorney did not file charges because the amount of cocaine in Crouch's possession was too small.
Because there were other people involved, Crouch chose to wait for advice before discussing the matter publicly.
North American Scene
Everett Sileven, pastor of the Faith Baptist Church in Louisville, Nebraska, was released from jail on February 1. Sileven has spent a total of four months behind bars over the last two years for violating a court order to close down his church school, which he refused to have licensed by the state (CT, Nov. 12, 1982, p. 54). The school has been closed since last October 22.
U.S. Senator Charles Grassley (R-Iowa) has reintroduced legislation to prevent child pornographers from hiding behind the murky legal definition of "obscenity." If passed, the legislation would write into federal law a 1982 Supreme Court ruling that child pornographers could be prosecuted even if their material does not meet the court's narrow definition of "obscenity."
Shelton College in Cape May, New Jersey, is arguing in a federal district court that its right to free exercise of religion is being curtailed by a 1916 New Jersey law that requires state licensing of degree-granting institutions. Shelton was closed in 1971 after it failed to qualify for licensing. The school's chancellor, fundamentalist Carl McIntire, then moved the school to Florida. Shelton returned to Cape May in 1979, reopened, and has refused to seek a license. McIntire said Shelton would close if it lost the court case "because we are not going to submit to state control."
Over 100 church-related agencies and individuals have filed 22 shareholder resolutions with 19 major U.S. corporations urging them to reconsider their activities related to nuclear and chemical weapons. Among the corporations are American Telephone & Telegraph, General Electric, Shell, and Union Carbide. Six resolutions relate directly to nuclear weapons production. The most prominent is the resolution filed with AT&T by 58 individuals who are asking the corporation to cancel its support for a facility in New Mexico that researches and develops nuclear weapons technology. Among the filers are agencies of the Christian church, the United Methodist church, the American Baptist churches, and the Reformed Church in America.
The issue of state regulation of church schools has spread to Kentucky. The Bible Baptist Church, which operates an unaccredited school in Campbellsville, Kentucky, has filed a class-action suit against the state. The suit is in response to the state Department of Education's decision to press truancy charges lodged against parents for not sending their children to an approved school. B. C. Gillispie, the church's minister, claims the school exceeds all the requirements for state accreditation. But he adds, "This is a ministry of this church, and we will not, by religious conviction, apply for [licensing]."
The Gideons International has ended its practice of giving Bibles to public school children in Illinois. Following protests by some parents and the American Civil Liberties Union, a lawyer for the Illinois Board of Education issued an opinion that giving away Bibles in public schools breaches the Constitution's separation of church and state.
United Methodist Bishop Melvin E. Wheatley, Jr., says he has no intention of resigning, retiring early, or backing off on his support of homosexuals in the church. The First Church of Colorado Springs, the second-largest United Methodist church in the West, called for the bishop's resignation if he does not retract statements that it isn't a sin to be a homosexual and that nothing in church law bars gays from ordination. Wheatley says he is innocent of any wrongdoing. He points to the decision of a church investigative committee, which last May determined that Wheatley's appointment of a gay pastor to a Denver church did not violate church rules.
A seven-foot, three-ton statue of Christ will soon appear inside a cloverleaf of a South Atlanta freeway. The statue represents an effort by Georgia's Department of Transportation to appease area residents who protested the building of the highway because an on-ramp will cover part of a pre-Civil War burial ground for blacks.
A Supreme Court justice has ordered a halt to state-sponsored prayer sessions in Alabama public schools. Justice Lewis F. Powell's order set aside a federal court judge's order that had allowed such school prayer until the case is heard by a U. S. circuit court of appeals. In January, U.S. District Judge Brevard Hand ruled that federal courts were powerless to prohibit worship in classrooms. But Justice Powell's decision reinstates an injunction outlawing the prayer sessions.
Officials of the National Council of Churches have denounced the CBS program "60 Minutes" for presenting what they called a biased and inaccurate report on its programs. In the feature, aired January 23, correspondent Morley Safer declared that some groups receiving NCC funds advocate Marxist philosophy and anti-American propaganda. A seven-page NCC reply to the presentation alleged, among other things, that Safer grilled NCC president James Armstrong on minute details that only a full-time staff member could know. The NCC response said the organization had suggested several staff officers who could answer detailed questions, but that "60 Minutes" declined the offer.
Robert Schuller and his staff will appeal a recent ruling that made his Crystal Cathedral ineligible for tax-exempt status. Schuller called the ruling a "$400,000 misunderstanding," alluding to the amount his church now owes in back taxes and he claims neither he nor his staff understood that only church-related groups could use the $20 million cathedral. Schuller is confident tax-exempt status will be restored when everything is explained.
Two young women were kidnaped and held in their mother's house in Pontiac, Michigan, over the Christmas holidays. They claim the kidnapers were deprogrammers trying to deliver them from their fundamentalist Christian beliefs.
In four recent confrontations of violence, members of the organization Jews for Jesus have been victims of the militant Jewish Defense League (JDL). One JDL member was among five people arrested for the abduction and attempted "deprogramming" of a 22-year-old Jewish-born Christian street missionary. The JDL concedes it has tried to stop the Jews for Jesus from handing out pamphlets on New York City streets. A JDL official said the only effective means of stopping the missionaries is force.
The sister of an heiress who bequeathed more than $8 million to the Jimmy Swaggart Evangelistic Association is contesting the gift in court. The heiress, Zoe McDonald Vance, died in 1981. She left three wills, all of which contained the bequest to the Swaggart organization. Her sister, Mary Katherine McDonald Leone, claims Vance was "brainwashed" by Swaggart. She said her sister was old and sick and that Swaggart "wormed his way" into her emotions. In a deposition, Leone charged that implied cures for her sister's illness and her entry into heaven were connected with the donations.
Trinity Evangelical Divinity School, Deerfield, Illinois, has been approved by the Board of Higher Education and Ministry of the United Methodist Church. This means that all past graduates and present students who go on to graduate will be treated as graduates of an approved non-Methodist seminary. Trinity was one of eight evangelical schools placed on probation by UM officials in 1981. Last year, Trinity and Eastern Baptist Theological Seminary were the only two schools not removed from the probation list.
Surrogate motherhood has become one of America's growth industries. At least four states have considered laws to legalize and regulate the practice in which a woman agrees to be artificially inseminated by the husband of a childless couple and to give the baby to the couple. An aerospace engineer from Malibu, California, now publishes a guide listing dozens of potential surrogate mothers, complete with pictures and suggested prices. Reuben Pannor, a child-care specialist from Los Angeles, calls surrogate adoptions "premeditated abandonment" and suggests that couples desperate for children be introduced to the many older children waiting to be adopted.
Members of several Church of Christ congregations in the Houston, Texas, area have gone the extra mile by paying off a $1 million debt for which they had no legal obligation. The debt was incurred by a Christian home for the aged, which was closed in 1980. The churches were not bound because the home was independently run. Louis Moore, religion editor for the Houston Chronicle, reported that the gesture sparked unity among the Churches of Christ. He wrote "all they will gain from this is a clean conscience and a feeling that they did what was right." Church members were aware they had no legal obligation to pay the debt, but believed they had a moral obligation.
Have something to add about this? See something we missed? Share your feedback here.
Our digital archives are a work in progress. Let us know if corrections need to be made.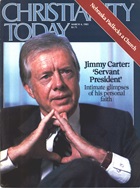 This article is from the March 4 1983 issue.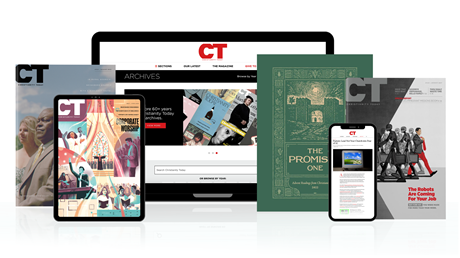 Subscribe to Christianity Today and get access to this article plus 65+ years of archives.
Home delivery of CT magazine
Complete access to articles on ChristianityToday.com
Over 120 years of magazine archives plus full access to all of CT's online archives
Subscribe Now
The Children of the Cults
The Children of the Cults