Is he still the man to lead the fight for social issues?
Last December, on the floor of the U.S. Senate, moderate Republican Alan K. Simpson accused Sen. Jesse Helms (R-N.C.) of "obdurate and obnoxious" tactics. He was so angry he refused to shake Helms's proffered hand, violating sacred Senate courtesy. Days later, Helms drove south to Raleigh for Christmas. When he stopped at Hardee's for a snack, everyone inside rose to give him a resounding ovation.
Jesse Helms provokes strong reactions. In Washington, as in North Carolina, few are ambivalent about the leading legislator of the Religious Right. Throughout his decade in office, Helms has viewed the Senate as a staging ground for a massive moral and spiritual crusade, guided by the free-market principles of conservative populism. "We become part of what we condone," he has said, giving rationale for putting "social issues" first.
Evangelicals tend to admire his depth of conviction and ability to weather verbal abuse. Many support his prolife and school prayer advocacy. Others shake their heads about his sweeping conservative agenda, which, among other things, has pitted him against Bread for the World over the issue of food stamp cuts.
Among strategy planners in Washington, Helms's assets and liabilities are being scrutinized as never before. That's ironic because Helms was hailed in the daily press only a year ago as potentially one of the most powerful members of the Senate. But then Helms tried and failed to get his antiabortion legislation through the Senate last fall. In December, his filibuster against the gasoline tax threatened to keep the entire Senate in Washington over Christmas. It was that two-week trench fight that led to Simpson's rebuff and to resentment from others. Some senators were already predisposed against Helms for his zealous protection of tobacco subsidies, which go to his home-state farmers.
Because of all this, there is concern over Helms emanating straight from the heart of the prolife lobby. A memorandum intended as a confidential communication to board members of the National Right to Life Committee (NRLC) said:
"The level of animosity within the Senate towards Senator Helms has in fact increased steadily during the Ninety-seventh Congress, and is today at a very high level." The author, NRLC's legislative director Douglas Johnson, keeps this "popularity factor" in mind.
The memo did not ask prolife groups to shun Helms, as some exaggerated reports said. Privately, all but a few prolife organizers agree with Johnson's assessment. As a result, three positions have emerged, spanning the breadth of an increasingly diverse antiabortion movement.
A few want to depoliticize abortion and allow the issue to cool off. Others, and this includes most prolifers, want to encourage other senators to share the spotlight with Helms. Some of the senators being approached by lobbyists are Jeremiah Denton (R-Ala.), Roger Jepsen (R-Iowa), and Don Nickles (R-Okla.). Right-to-life advocates want them to sponsor jointly, with Helms, a Senate version of the new Respect Human Life Bill recently introduced in the House of Representatives by Henry Hyde (R-Ill.). Strategists also plan to twist the arms of moderates like Missouri senators Tom Eagleton and John Danforth, who have impeccable prolife voting records but stay cautiously mum on the issue.
New Right architect Paul Weyrich agrees with this second approach but offers a word of caution. "If I were running the show, and I'm not, I would counsel passing the leadership around." The trouble is, he says, that other senators tend to fold up in the face of opposition at home or from the Senate leadership. "Everyone else has run screaming from the room and left Helms holding the bag," Weyrich says, so Helms must remain a key player.
A third option—keeping Helms's leadership solidly intact—is defended by those who believe the issue needs to be forced to the attention of a recalcitrant Senate by someone who refuses to compromise or wilt. "Jesse hasn't been hogging the show; he's been filling the void," says one of his committee aides.
Even though his popularity may have suffered, supporters say his efforts have not been ineffective. "Our 100 percent position did not prevail," says one aide, "but by staking out where we wanted to go, we moved the discussion a long way in the right direction."
But discussions do not produce laws; votes do. Helms's damaged credibility among fellow senators has reached the point where it is estimated that between six and ten senators automatically vote against anything Helms supports. At a time when antiabortion measures are losing by just a single vote, his relationship with each of his colleagues counts.
What infuriates many of them is Helms's demeanor on the Senate floor. Inadvertently, he becomes bigger than the issue, one lobbyist said, because "he hasn't spent quality time learning the formalities of Senate floor proceedings." Helms is frequently tagged self-righteous and arrogant—unbecoming traits in a forum where courtly protocol is expected.
Helms aides dismiss this as scurrilous. "The intimation that grown men in the U.S. Senate would vote on the basis of personal pique is a very sad commentary, not on Helms, but on the rest of the leadership," one aide says. "When Helms wins, people say he's running roughshod over the Senate rules. When he loses, they say he's ineffective."
The unrelenting attacks rankle and confuse Helms's staff, who deeply admire his personal generosity and unpretentious lifestyle. Nabers Cabaniss worked for Helms for two years and now serves as staff director of a subcommittee chaired by Denton. "When I went to work for the agriculture committee [chaired by Helms] straight out of college, everything I'd heard about him was bad. The longer I've known him, the more I respect him."
Frequently Helms has made anonymous financial contributions to individual constituents. Active in the Hayes Barton Baptist Church in Raleigh, he has lambasted churches—including his own—for their lackadaisical response to the poor. During a food stamp reauthorization hearing last March, he told Bread for the World lobbyist Barbara Howell that "churches have a far greater capacity than they are willing to assume in helping out their neighbors." The problem, Helms admitted, is motivation, and he had no easy answers. But his personal fund-raising efforts on behalf of cerebral palsy convinced him that private initiative works. As a broadcast company executive years ago, he developed a telethon that raised $300,000 in 18 hours.
His interest in cerebral palsy goes beyond philanthropy. He once read a newspaper item about a nine-year-old orphan with the disease who wanted "parents for Christmas." Helms and his wife adopted Charles, who at the time couldn't walk. Now in his late twenties, Charles is a research geneticist for R. J. Reynolds tobacco company in Raleigh. A series of operations restored his ability to walk.
Cabaniss says Helms "doesn't go in for social occasions, but spends evenings at home with his wife and doing a tremendous amount of his own correspondence." When his agriculture chief of staff—and next-door neighbor—is out of town, Helms mows his aide's lawn. Even Helms's most venomous critics seem to marvel at his "disarming gentility," as one lawyer said.
These traits are admired in North Carolina, but his stand on some issues threatens his popularity there. Staff aides glumly agree that his uncompromising prolife stance "doesn't win us any Brownie points back home." Helms has not let this bother him yet, saying, "If the people of North Carolina want to bring me back home because I oppose abortion, then so be it." In 1984, he faces a rugged election campaign against an attractive Democratic challenger: Governor James B. Hunt, Jr.
Because Helms's Religious Right ties have disaffected some traditional Republicans at home, he built a controversial political machine called the Congressional Club. Employing New Right engineer Richard A. Viguerie's direct-mail wizardry, the organization raised about $10 million to support conservative candidates around the country in 1982. But at home, the machine needed oiling: most of the money that was raised was pumped into several key congressional races in North Carolina, and every candidate Helms backed was defeated. On the national scene, Helms has led several charges against Reagan from the Far Right, coming under counterattack from more traditional conservatives such as Barry Goldwater.
Despite the setbacks, a toned-down, image-conscious Helms is unlikely to emerge, unless political realities convince him to mellow. Until that happens, Helms will probably remain the self-appointed and highly audible conscience of the U.S. Senate.
BETH SPRING
"Captain Kangaroo" and a CBS television executive were honored by the Southern Baptist Radio and Television Commission during its fourteenth annual Abe Lincoln Awards ceremony for distinguished broadcasters on February 17. Gene F. Jankowski, president of the CBS Broadcast Group, received the Distinguished Communications Medal for encouraging the broadcast industry "to achieve its potential as a major contributor to the quality of life in America today and tomorrow." Also, Bob Keeshan, who created the popular television show "Captain Kangaroo" in 1955, was recognized for "enhancing the quality of life and contributing to the emotional and ethical growth of the children of this nation."
On April 16, David L. McKenna will be inaugurated as the fourth president of Asbury Theological Seminary. The inaugural ceremony is the highlight of a special week of celebration activities to be held on the Wilmore, Kentucky, campus beginning April 11.
Pope John Paul II plans to begin a second visit to his native Poland on June 18. This would allow him to participate in the close of the six-hundredth anniversary-year celebration of the arrival in Poland of the Black Madonna, an icon supposedly painted by Saint Luke. A visit earlier in the anniversary year was resisted by Polish authorities because of internal conditions related to their imposition of martial law in December 1981. The Pope is currently on a tour of Central America.
An imprisoned Pentecostal Christian in the Soviet Union has had his trial postponed from the expected date last month and charges against him were expanded. Vasili Barats, 36, the leader of a committee to campaign for the right to emigrate from the USSR, has been held in the KGB prison in Rostov-on-Don since last August on charges of anti-Soviet agitation and propaganda. The newly added charges are of treason and organization of anti-Soviet activity. The so-far-unexplained treason charge involves a minimum sentence of 10 years imprisonment and the possibility of the death sentence.
Legislation pushed through Malaysia's lower house of Parliament in December has alarmed Christians there. The legislation is designed to give the Muslim government control over the practice of Islam. Traditional Muslim leaders have been challenged by new fundamentalist Muslim factions, particularly in the eastern part of the country. But religious freedom for others also could be severely curtailed by the law.
Members of the Community Mennonite Church in Markham, Illinois, have declared their church property a sanctuary for undocumented refugees caught between repressive regimes in Central America and the Immigration and Naturalization Service.
West African governments did relatively little to ease the plight of hundreds of thousands of Ghanaians and other foreigners expelled from Nigeria at the end of January. But overseas sources, including Christian mission and relief agencies, provided food, water, and medicines to those making the 300-mile trek from Lagos to Accra, and for arrivals in Ghana's capital city. The refugees had mostly held low-paying jobs without residence permits or working papers during Nigeria's now-stalled oil boom. Ghana was already experiencing staggering unemployment, 80 percent inflation, and factories operating at less than 15 percent of capacity.
In Ghana itself, the Roman Catholic bishops called in January for a return to civilian rule and release of all political detainees. They protested that the military junta of Lieutenant Jerry Rawlings shows no willingness or ability to deal with "wanton killings, senseless beating, merciless molestation, and general harassment." Last fall the Presbyterian Church of Ghana also decried the "brutal murder, assault, and kidnaping" of innocent citizens and the "vandalism and violence."
Theologian Allan Boesak is proving to be the key figure in an alliance of coloreds (people of mixed race) and Indians in South Africa. They are opposed to participation of these racial groups with the current all-white Parliament in governing South Africa while the majority blacks are excluded. Boesak, who is colored, was last year elected president of the World Alliance of Reformed Churches. According to the London Economist, the response to his rousing speeches has made him the central figure in the formation of the United Democratic Front, whose membership includes two of the biggest black trade unions.
The Anglican church in Southern Africa recently instructed its clergy to ignore South Africa's Mixed Marriages Act and to marry couples of different races if there were no other obstacles.
Mozambique's Marxist president appears to have called a truce with religious groups for the first time in his eight-year rule. Christmas was a public holiday in December for the first time since Portuguese rule ended in 1975. And Samora Michel has met with religious leaders. Although he criticized some in the Roman Catholic hierarchy for "trying to recover … old privileges" and urged churches to stick to religious acitivities, he also stressed the constitutional right of Mozambicans "to practice or not to practice a religion" and said new places of worship could be opened whenever "the number of believers is such as to justify it." Religious representatives called the dialogue a welcome change from the previously prevailing pattern that "tended to alienate believers from active participation in nation-building."
The public celebration of Christmas and the Western New Year were banned in December by Kuwait, the United Arab Emirates, and Qatar. While private celebration remained unaffected, and while the main target was "un-Islamic" modes of celebrating such as alcohol consumption and mixed dancing, the coordinated manner in which the three countries announced their decrees concerned some observers. They believed they detected signs of pressure from the Gulf Cooperation Council's "big brother," Saudi Arabia, and that the three nations yielded to it because of the rising tide of Islamic fundamentalism in the gulf region.
Vietnamese forces attacked the Kampuchean (Cambodian) refugee camp of Nong Chan at the beginning of last month. Until the attack, Nong Chan, just across the border from Thailand, was the main distribution point for food and seed for World Relief and other Christian agencies.
Have something to add about this? See something we missed? Share your feedback here.
Our digital archives are a work in progress. Let us know if corrections need to be made.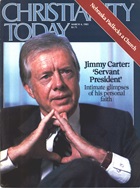 This article is from the March 4 1983 issue.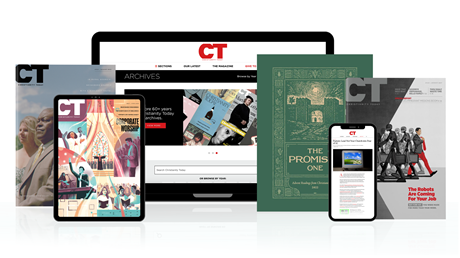 Subscribe to Christianity Today and get access to this article plus 65+ years of archives.
Home delivery of CT magazine
Complete access to articles on ChristianityToday.com
Over 120 years of magazine archives plus full access to all of CT's online archives
Subscribe Now
Jesse Helms in the Dock
Jesse Helms in the Dock