A hospital or medical van may not be the whole of the gospel, but to an Indian peasant it conveys an image of Christ.
Visitors to india claim they could recognize the country even if led off a plane blindfolded, just by its smell. I think I have identified it. To my Western nose, it seems to comprise relatively equal parts of incense/stale urine/sandalwood/cow dung/flowers/dieselfumes/dust/camphor tree. Mix all those together and you have the redolence of the great nation of India.
I visited India last fall, first attending a conference of Christian physicians in Bangalore, then accompanying Dr. Paul Brand, my coauthor on recent projects, to his former home near Vellore. In many respects, medicine in India differs little from that in the U.S. and Europe; the doctors are, after all, often trained at the same schools. You can find CAT scanners and other technological wizardry scattered across the subcontinent. But out beyond the cities, in India's half-million villages, everything changes. What does an Indian doctor do to rehydrate cholera victims if no sterile water is available? Why, hang a fresh coconut on the IV stand: the glucose mixture is as sterile and almost as nutritious as what comes from the medical supply house. Still, it is a bit jarring to see a long rubber tube snaking up from a patient's arm to a shiny green coconut.
At the conference in Bangalore, discussion centered around a new frontier in Christian medical missions (actually an old frontier, revived). It seems the well-intentioned desire of Western supporters to make medical missions more indigenous is backfiring. As the West cuts off funds for mission hospitals to encourage them to rely on self-support, the hospitals can only respond by increasing specialized services such as surgery and cancer treatment, thus catering to the elite who can pay for them. Mission hospitals no longer offer free services, so the needy are forced to go to government facilities, or go without care.
The more progressive of these hospitals are searching for creative ways of resolving this dilemma, and the Christian Medical College Hospital (CMC) in Vellore is often looked up to as a model. It has a reputation as being one of the very best medical institutions in Asia. Among Indian hospitals, CMC was the first to offer thoracic surgery, kidney dialysis, open-heart surgery, electron microscopy, and neurosurgery. A nurse or doctor trained at Vellore is recognized throughout Asia as having the best training available.
Twenty years ago the directors at Vellore realized they were overtraining their students for village health care. A CMC-trained doctor could hardly make a diagnosis without an EKG machine and sophisticated chemical analyzers—yet few places in India offered access to such equipment. So the school erected a separate hospital featuring open-air, mud-wall-and-thatch construction in order to duplicate conditions at the village level. CMC doctors are now also required to practice at that hospital, using only the medical resources common to India's remote villages.
CMC also sponsors van excursions to villages. On a given day a month, every ill or injured person in a designated village gathers under a certain tamarind tree. The van arrives, and young doctors and assistants unload examining tables and a trunkful of equipment. They begin to set bones, give injections, even perform minor surgery, CMC-sponsored treatment now encompasses three different levels of care: sophisticated in-hospital services, a scaled-down rural hospital, and basic mobile clinics. Now scores of thousands of patients receive care each month.
Decades will pass before India will be able to offer all its people the most basic medical care. Only 20 percent of the population have sewer facilities and hygienic water. One need only visit a holy city like Varanasi along the Ganges River to see what the health professionals are up against. There, thousands of pilgrims begin ritual baths at sunrise. They dip seven times, brush their teeth using the river water, then swallow the holy water. Just beyond them float carcasses of dogs and water buffaloes. Sacred cows wade in the same river, defecating and urinating at will.
It will take a revolution just to change the population's perceptions about health, let alone create the superstructure to offer treatment. But there is hope, much of which comes in the name of Christ. One telling statistic profoundly summarizes for me the impact of two centuries of faithful mission work. Of India's 700 million people, only 2.7 percent call themselves Christians. Yet those 2.7 percent are responsible for more than 18 percent of the nation's health care.
A population half the size of the U.S., composed of Hindus, Muslims, Sikhs, Jains, Parsis, and Communists, receives medical care from people trained in places like Vellore.
Along with the many bumbling errors of paternalistic missions, Christians left India with an inspired legacy of education and medicine. If you say "Christian" to an Indian peasant—who may never have heard of Jesus Christ—the first image to pop into his mind may well be that of a hospital or a medical van that offers free, personal care in Christ's name. It's certainly not the whole of the gospel, but it's not a bad place to start.
PHILIP YANCEYPhilip Yancey is a free-lance writer living in Chicago, and the editorial director of CAMPUS LIFE magazine.
Have something to add about this? See something we missed? Share your feedback here.
Our digital archives are a work in progress. Let us know if corrections need to be made.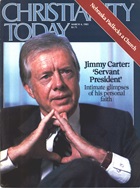 This article is from the March 4 1983 issue.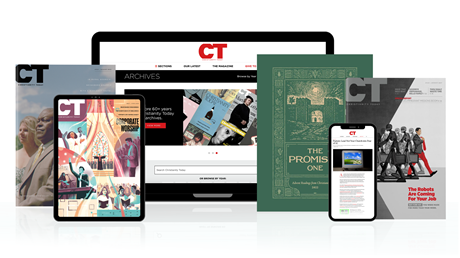 Subscribe to Christianity Today and get access to this article plus 65+ years of archives.
Home delivery of CT magazine
Complete access to articles on ChristianityToday.com
Over 120 years of magazine archives plus full access to all of CT's online archives
Subscribe Now
Not a Bad Place to Start
Not a Bad Place to Start