Presenting the good news in borrowed commercial art forms.Dr. Jorgenson is head of the division of fine arts at Northeast Missouri State University, Kirksville, Missouri.
To contemplate the 46 volumes of the Gesellschaft Edition of J. S. Bach's complete works may be comparable to a midlander's first view of the Pacific Ocean. The dimensions of this churchman's life achievement are awesome in both the quantity and the integrity of his art. The enduring power of the music witnesses to both Bach's incomparable craftsmanship and his commitment.
Bach's lifetime discipline and growth in his art is also awe inspiring. Though he was blind, his last work, The Art of the Fugue, nevertheless represents some of his deepest and most intense contrapuntal creation. A Lutheran Christian, Bach felt no need to differentiate between "religious" and "secular" aspects of his art, and "did not shed his religion when he composed for instruction or other secular purposes."
Curiously, evangelical attitudes today toward value systems are objective when it comes to ethics, but unabashedly subjective when dealing with the arts. Such a view can lead to mediocrity, superficiality, cliché formulas, and a pragmatic "Do people like it?" basis for sacred music, architecture, and literature. It has no way of dealing with the commitment, the craftsmanship, the sweat and tears of a J. S. Bach. "Situation ethics" has also become a concern within the church.
Joseph Fletcher, a principal advocate of contextual (situation) ethics, describes his first proposition in morality thus: "Only one thing is intrinsically good, namely, love: nothing else." His fifth proposition gets down to the essence of the matter: "Only the end justifies the means: nothing else."
In his book Administrative Leadership, Paul Dressel notes the growing relativism and pragmatism on American campuses: "The search for truth is regarded often as the development of a technology providing a more complex and comfortable (though not necessarily better) life. Knowledge is seen as of little value except as it meets a need or solves a problem."
The problem is even more acute in the arena of aesthetic practice. Again quoting Dressel: "Many colleges and their faculties were once certain that beauty in its fullest sense was found in the creations of artists, writers, sculptors, and composers of earlier centuries. Today new conceptions of artistic and literary worth, coupled with respect for the views of individuals, make beauty a relative rather than absolute concept. Indeed, we have moved far toward the acceptance of the view that beauty is in the mind of the beholder."
Evangelicals have always defended principled ethics on biblical grounds while acknowledging the Christian principle that love for God and love for others constitute the prime ethical commitments. But it is difficult to find a parallel (if less urgent) concern for principled aesthetics on some kind of biblical, Christian grounds.
The current rash of "Christian music," "Christian art," and "Christian literature" underlies the sharp contrast between classic evangelical emphasis upon Christian ethical standards and utilitarian Christian aesthetics. Is this so because aesthetic criteria are more difficult to discover, particularly in a biblical context? Or is the unquestioned acceptance of popular and commercial styles simply consonant with our lack of spiritual and intellectual discipline?
A sensitive perception of art used in the contemporary presentation of the gospel shows much of it to be calculated to please a mass audience. Of course, that is the object of the presentation. Inevitably, however, it presents simultaneously a concept of the good, the beautiful—the axiologically worthy—sullied by pragmatism ("Does it work?") and not determined by objective content or value. Presenting the lovely and saving good news of God by borrowed, thoughtless, and sometimes cheaply derived art could be termed "axiological schizophrenia."
Henry Zylstra, former professor of English literature at Calvin College, once reviewed a book purported to be a "Christian novel." He wrote: "This book moves in a medium of church and parsonage. It is, as we say in our demoralized times, 'wholesome,' and it contains no profanity, obscenity, or sex exploitation. It is the sort of book that can 'safely' be put into church libraries.
"Nevertheless, it is a poor book. It is not authentic. It lacks, not competent craftsmanship, but artistic integrity. The groundswell of experience does not surge up in it; the right of conviction resounding from insight cannot be heard; the testament of mind and spirit are not present in it. The whole novel is contrived. It is not literature" ("Religious" Fiction; Eerdmans, 1958).
One sometimes wonders how much of the material currently coming from "Christian" presses also fits that description. Zylstra's criticism went even further: "[The novel] is not literature; it is trade writing. It is calculated to hit as big a piece of the religious market as possible. As such, it comes off."
Stuart Barton Babbage, remembering his fellowship with C. S. Lewis in ministering to English airmen after the Battle of Britain, remarks: "[Lewis] indicated that what he personally desired in church services were fewer, better, and shorter hymns, but especially fewer.… His aversion was partly literary and partly personal. Most hymns are an unhappy mixture of pretentious piety and maudlin sentiment, and most popular hymn tunes are banal and undistinguished."
In his Allegory, Lewis stated that "an impurity in intention" is involved in poetry for some "purely unpoetic purpose." In other words, if the poem, the hymn, the piece of music, the art, or the building is not in itself a worthwhile vehicle, marrying it to a religious purpose or religious verse will not make a really "Christian" work of art out of an unworthy piece.
Secular humanism and liberal Christian situationists both call for a relativism in morals and aesthetics. Evangelicals, on the other hand, have historically defended principled and loving ethical standards. They have often been mute, however, on the subject of aesthetic standards.
Quoting Zylstra again: "Religious fiction, when it is conceived and written in this manner, [is] enough to make one wish that the adjective 'religious' would never again be attached to the noun 'fiction.' But that is our secular-Protestant way nowadays: to sprinkle a little religious sentiment over a demoralized culture. So we get 'religious' politics, 'religious' journalism, 'religious' education, and 'religious' art. It is a question-begging performance."
Some object to a plea for consistency in aesthetic as well as ethical values on what they would call cultural elitism—posing values in Christian arts that are far removed from the experiences of the people to whom they are directed. But does not the church have a responsibility for education in this area as it does in other aspects of worship? There is a clear example of this in the temple service of the Old Testament, and it may be inferred from Paul's epistles to the Colossians, Ephesians, and Philippians.
On the other hand, artists like Bach were able to use folksong and hymn literature and transform it by their integrity and craftsmanship into masterpieces of Christian literature. Is it not logical to believe that God continues to use artists who are willing to pay the price with their skills and their tears, infusing worthy vehicles of art with the word of life?
Have something to add about this? See something we missed? Share your feedback here.
Our digital archives are a work in progress. Let us know if corrections need to be made.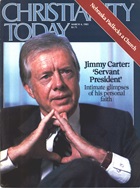 This article is from the March 4 1983 issue.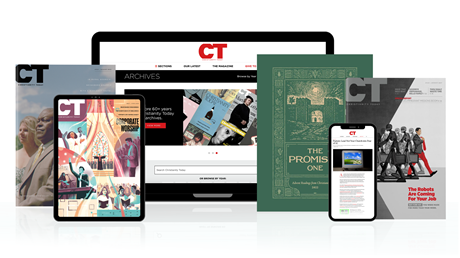 Subscribe to Christianity Today and get access to this article plus 65+ years of archives.
Home delivery of CT magazine
Complete access to articles on ChristianityToday.com
Over 120 years of magazine archives plus full access to all of CT's online archives
Subscribe Now
Refiner's Fire: Axiological Schizophrenia: Inconsistency in Evangelical Values
Refiner's Fire: Axiological Schizophrenia: ...