How many hats does a pastor wear? In a single week, the minister may be expected to address the Lions Club, console a man whose son just committed suicide, help teach the Bible to kindergartners and senior citizens, preside at the dedication of a new high school, counsel a parishioner about her faltering prayer life, adjust the church budget, conduct a wedding (maybe a funeral), plan the order of worship for Sunday—and, oh yes, prepare and deliver a polished sermon. Having so many hats to wear has at least one advantage: your head is never cold.
But, warm heads guaranteed or not, churches place considerable demands on pastors. And those demands redound to the pastor's hatmakers: the seminaries. Seminaries, pastors, and lay people alike may often wonder what the ideally hatted pastor would look like. To get fresh and helpful answers, CHRISTIANITY TODAY identified eight primary functions of the minister, then talked to one person accomplished in each of those fields. To present a different angle, we spoke when possible to persons who work outside of seminaries.
The eight identified functions were administration, education, speaking, statesmanship, music ministry, spiritual direction, evangelism, and counseling. Some of the suggestions made by these experts have already been implemented at many seminaries—others have not. All are worthy of reflection. And so the hats, as presented by some who wear them well:
Administration
Kenneth Wessner is chairman of the board of Servicemaster, Inc. For Wessner, administration primarily means management: "Getting the right things done through people." Management, he observes, used to be thought of only in connection with business. But now it is recognized that management, in the broader sense, extends through all of life. "It begins with the personal, family, and church life," Wessner says.
He considers seminary courses in management "imperative." Central elements of management theory are the wise and efficient use of time and dealings with people. Ministers, of course, have several demands on their time and deal with people daily. Wessner mentions four other pastorally relevant keystones of management theory as postulated by management guru Peter Drucker: (1) concentrating on results rather than simple busy-ness; (2) building on the strengths of assistants rather than weaknesses; (3) setting a few major priorities and sticking to them; and (4) making effective decisions.
Wessner is optimistic about learning management skills. Special talents are not required. "Learn the basics and practice them," he says. "Anyone with normal endowment should be able to accomplish management." For pastors who want to improve on management, he recommends Drucker's books, especially The Effective Executive and Managing for Results. Short courses in management are also offered at colleges and by some companies.
Education
Doug Simpson is associate dean of the graduate school at Tennessee State University. Simpson believes most of the pastor's service—from Bible studies to preaching—involves education. He would like seminaries to concentrate a course or courses on a comprehensive Christian learning theory. Such a theory would help pastors to know what best brings about changes in behavior and attitude. A crucial distinction for Simpson is that between indoctrination and education. Indoctrination "simply plants doctrines Christians believe but don't have to think about," he says. Education teaches the learner how to understand and apply the doctrine—it makes him an "independent Christian." It is easier to subvert the faith of one who has been indoctrinated than one who has been educated, Simpson says.
More important yet is that the Holy Spirit be integrated into a theory of Christian education. "From a Christian point of view," Simpson says, "learning comes through the Spirit's enabling us to see and understand. Christian educators tend to think learning happens because we discuss ideas. But mathematics are one thing, biblical truths are another. Those are the kinds of matters in which the Holy Spirit is necessarily involved."
For Simpson, ideal educators are excited about the truth and ideas they are trying to communicate. Ideal educators are also concerned about the people they are teaching. They are secure enough in themselves and their work not to gather personal disciples. "That is counterproductive. We are to disciple, but not to ourselves," Simpson notes. Good teachers are also open to questions, "not overtly dogmatic," unintimidating, and so able to interact.
To improve as an educator, a pastor might attend short-term courses or workshops. Simpson also has more a novel suggestion. "T. S. Eliot said the educated person is noted for who he or she associates with. Associate with other pastors who are growing educators, perhaps even have regular meetings. One of the advantages of the university is that professors learn from their colleagues. Pastors can do the same."
Speaking
Dewitte Holland is professor of communications at Lamar University in Beaumont, Texas. Holland fears seminaries fail in relating substantive courses to the actual world. "There are courses in history and the Bible, but they're not related to what's going on now," he says. Such courses need to be "bent toward application." He would recommend courses in the behavioral sciences that would help pastors understand their listeners.
The ideal speaker, says Holland, is sincere, erudite, has a sense of humor, and, most important, is empathetic. "To feel with people and share their fundamental problems is necessary. One has to feel with an audience to know what it needs."
How can a pastor become a better speaker? Holland suggests asking a trusted and competent member of the congregation to critique each week's sermon. Local high school or college speech teachers can be asked to listen periodically and evaluate. (Holland knows several colleagues who have happily offered such services.) "Simple, clear, biblically relevant material is the key. Great preaching has always been simple. Stick close to the center of the faith, not tangential matters. It's easy to get on controversial but tangential matters and get a hearing—but not get anything done for the kingdom."
Statesmanship
Charles Grassley is a U.S. senator (Republican) from Iowa. To Grassley, statesmanship means helping people get along with one another and their state or society. To aid the pastor as a statesman, Grassley would like to see seminaries offer a course in public relations. "The pastor must understand the community he or she is in," Grassley says. "The minister must know the problems of the housewife, the factory worker, the professional."
Accordingly, the ideal statesman is patient and listens more than talks. "In order to get through to people, listening is the best thing you can do," says Grassley.
To improve as a statesman, the pastor can join a service club, setting an ongoing basis for a relationship with people in the community, but not taking up an inordinate amount of time. In speaking out and working on issues that affect the community, Grassley believes the pastor "shouldn't compromise basic principles. Flexibility has to be in the application of principle." For instance, says Grassley, a pastor might believe in the work ethic. The minister should hold to that principle but be flexible in understanding that some people who aren't working come from impoverished and unproductive backgrounds. Politicians, Grassley says, should be principled statesmen, but pastors even more so. The pastor is more highly revered, and any fall from principle is damaging to his cause—that most significant one of all, the gospel.
Music Ministry
Donald Hustad is V. V. Cooke Professor of Organ at Southern Baptist Theological Seminary, Louisville, Kentucky. "Music in the church will never achieve any more than the pastor allows it to," says Hustad. So seminaries ought to require courses in music theory? No, answers Hustad. "It helps if the minister can carry a tune and make pleasant sounds, but that's not nearly as important as understanding music's function in the church's life. You have to begin with courses in worship."
Studying music apart from its function can be a trap, with music becoming only entertainment, Hustad believes. It is especially important for evangelical ministers to understand music, he notes, because "music is the one principal art we evangelicals have kept." Worship should reveal God and his purpose and lead God's people to a response. The import of worship can be lost in the evangelical tradition, which Hustad characterizes as "free church." Ironically, he notes, "free church" pastors may need deeper training in worship than those in the so-called liturgical churches that are noted for worship. The minister in a liturgical church has a book to guide (such as the Book of Common Prayer). The "free church" pastor, on the other hand, must improvise from scratch and has little guidance.
What musical qualities would the ideal minister have? It would be good if such a minister appreciated all the arts, music included. Hustad also considers an openness to cultural differences important. "Some ministers identify the music of their culture as God's favorite," says Hustad. They should understand that music has meaning within culture, that Western music is not necessarily better for worship than Eastern music, or classical than folk.
To increase understanding, the pastor might be open to the advice of a trained musician or minister of music. "In our Southern Baptist schools," Hustad says, "ministers of music are required to have a course in worship, but seminarians are not." Besides listening to staff that might understand worship better than they do, pastors can read. "This is one of the happy things. Evangelicals have suddenly become aware of the importance of worship. There is a lot available for the minister—written from an evangelical point of view—if he just reads."
Spiritual Direction
Richard Foster is associate professor of theology and writer in residence at Friends University, Wichita, Kansas. Spiritual direction is not the same as pastoral counseling, he says. Pastoral counseling is largely psychological and focuses on problems the counselee is having. Spiritual direction does not have this crisis element: it is offering direction on a continuing journey, a growth in the spiritual disciplines of prayer, study, and a giving life. This means seminary courses on spiritual direction may be different from other courses. "In talking about the spiritual life, we're not talking so much about courses as life-giving experiences," Foster says. "You've got to have professors living this life. You can't have an arrogant professor teaching humility."
Since spiritual direction and living cannot be taught merely in the abstract, Foster says "lab experience" is necessary. When learning to pray for the poor, Foster's students are sent to the inner city to witness poverty firsthand. He has students keep journals of spiritual experiences, and these are discussed in class. But can seminaries offer a particular course?
"A course in prayer would be wise," says Foster. "Most seminaries have no such course. They don't think prayer is something to learn. But that's a major misunderstanding." A course in prayer would include reading and studying of spiritual masters from the past, and it could not "just academically analyze." The lab experience would be paramount.
Ideal spiritual directors, says Foster, are people who can "love God, love people, and love life." They also have no need to control other people, which can be destructive. Ideal spiritual directors listen well, keep confidences, and are not rigid. "Turning spiritual disciplines into law will kill them."
A pastor can become a better spiritual director by working at what Foster calls "prayer experiments." Foster is learning to pray while jogging, but he builds the jogging around the prayer. "I jog until I'm through praying, not vice versa," he says. He suggests that pastors undertake a day of solitude from two to four times a year. And reading is important, especially reading outside the tradition in which the pastor works. "We can become provincialized so that everything is familiar and comfortable. Reading outside the tradition has shock value. It wakes us up."
Evangelism
Luis Palau is an international evangelist. Palau believes seminaries should offer courses in evangelism, but thinks it important not to get stuck simply on theory. Evangelism is like swimming, he says. Eventually "you have to jump in and start thrashing around." Accordingly, he suggests that evangelism classes have as guest speakers evangelists who practice at various levels; one-to-one, small groups, and mass evangelism. Reading biographies of great evangelists also helps to implement theory.
The ideal evangelist, says Palau, has a passion and sensitivity for the lost, an ability to present the gospel on the basis of felt needs, gets to the point quickly, looks for or makes opportunities for evangelism, and has a knack for drawing people to a point of decision.
Contrary to a popular opinion, Palau does not believe evangelism will "just happen" if a church is healthy. "We don't say this about a good family life or sex. Evangelism doesn't happen naturally. Teaching and training is needed." He recommends books by Oswald J. Smith, Stephen Olford, and especially R. A. Torrey's How to Work for Christ. The pastor needs to be familiar with normal or friendship evangelism, special evangelism (such as a revival or special speaker), and united evangelism (city-wide evangelism sponsored by several churches).
Counseling
Grace Ketterman is a psychiatrist and medical director at the Crittenton Center in Kansas City, Missouri. Ketterman favors any seminary course that would "promote a healthy sense of self-awareness." She also sees a need for teaching that helps a pastor recognize when a counselee should be referred to a trained mental health professional. Such course work would help the pastor recognize emotional problems too deep to be dealt with pastorally. ("Some very sick people go to the pastor," Ketterman notes.) It could work at erasing the lingering suspicion some pastors still have of psychiatry and psychology and teach them how to determine an able therapist, both from theological and psychological perspectives. It could, finally, help pastors bring off the referral smoothly. "A lot of people take advantage of pastors because there is no fee, or pastors are especially sympathetic. So the pastor has to learn tough love," Ketterman says.
Self-awareness is important in counseling because it means fewer blind spots. For example, says Ketterman, "To be needed can encourage dependency in others. If we're not aware we have that need, our blind spot can feed into theirs." A good counselor is also a good listener and perceptive observer. "You must be able to read body language," she says.
In sharpening counseling skills, the pastor can read from the many books and articles available on the subject, Ketterman suggests. Local mental health professionals may also supervise the pastor's counseling and offer advice.
How Are Seminaries Doing?
We now have sketches of the hats pastors wear. The ideal pastor, a nearly supernatural jack-of-all-trades, would have passion for the lost, a sense of humor, sharp abilities to listen and perceive, a love and acquaintance with fine music, training in the behavioral sciences, oratorical skills, and a thorough grasp of management theory and practice.
Not surprisingly, each of our respondents considered his or her area of expertise crucial. About management skills, Wessner says, "The pastor needs them more than anything else." Likewise Simpson on education: "The pastor is always trying to bring about learning." Says Holland of speaking, "The minister can fail anywhere but there and get by."
"The pastor can't be anything less than a statesman" (Grassley). "The ministry of music is absolutely important if it is to achieve anything like its desirable goals" (Hustad). "The spiritual life is central. If it isn't, we're just salesmen or managers or psychologists" (Foster). "It is of fundamental importance to the local church that evangelism go on" (Palau). "Counseling is extremely important, because pastors will have to do it whether they like it or not" (Ketterman).
Most also felt that seminaries were not doing the job they should be doing. Comments ranged from "it's improving" to "far from adequate."
No wonder new pastors sometimes feel like a fourth member of the Trinity, says Earl Radmacher, president of Western Conservative Baptist Seminary (Portland, Oreg.). "No human can do everything, know everything, and be everywhere." And no wonder seminaries despair that they can ever do everything expected of them.
But our respondents recognize that neither pastors nor seminaries are superhuman. "The first thing people need to be sensitive to is that seminaries can't do everything," says Richard Foster. "Seminaries are doing the best they know."
And pastors don't have to be everything. They shouldn't even try. "Some should be in the ministry but not in the pulpit," says communications professor Holland. "Preaching is one of the gifts of the Spirit. If a pastor doesn't have it, there is education, counseling, or other areas of ministry."
Evangelism is also a gift of the Spirit, Palau says. "A well-known missiologist says 8 to 10 percent of all people have the gift of evangelism," Palau reports. All Christians are called to evangelize, but some have a special facility (see Eph. 4:11). Palau believes the pastor should determine if she or he has the gift of evangelism, and, if not, isolate members of the congregation who do. These are the individuals to head up evangelism training programs and activities.
Psychiatrist Ketterman has similar beliefs about counseling. It takes much time, she notes, and four or five counseling sessions a week can "only be a dent in the congregation." The majority of the congregation may be neglected. She recommends that pastors counsel an individual in no more than two or three sessions. If problems are profound enough to necessitate further sessions, referral is the answer.
Ours is obviously an age of specialization, and pastors may be among the last generalists. Since life cannot be cut up into slices that never overlap or intermingle, pastors will no doubt have to continue in a variety of duties. The "care of souls," as most would surely agree with Foster, is primary. But the message of our respondents seems to be that the pastor and the seminaries have help and should use it. One of the most significant things those hatmakers might help the aspiring pastor do is decide what hat he or she wears best. Of course, inside seminary walls, there isn't likely to be much talk about hats. Someone might mention the priesthood of believers.
Have something to add about this? See something we missed? Share your feedback here.
Our digital archives are a work in progress. Let us know if corrections need to be made.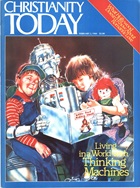 This article is from the February 3 1984 issue.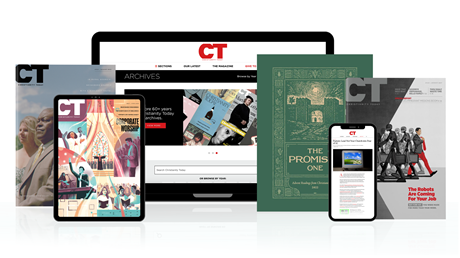 Subscribe to Christianity Today and get access to this article plus 65+ years of archives.
Home delivery of CT magazine
Complete access to articles on ChristianityToday.com
Over 120 years of magazine archives plus full access to all of CT's online archives
Subscribe Now
How Many Hats Does Your Pastor Wear?: Eight Experts Suggest How Ministers Can Wear Them Better
How Many Hats Does Your Pastor Wear?: Eight ...