Ulrich Zwingli astonished many with his statement, "I disturb no one with my music." He was referring to music in the church. He had in fact brought into being the unusual idea Saint Augustine had expressed when he said, "Sometimes I go to the point of wishing that all melodies of the pleasant songs to which David's Psalter is adapted should be banished both from my ears and those of the church as well."
These two, a Reformer and a saint, were persuaded that music, played or sung, was irresistible and so distracted from pure worship.
But Zwingli had other reasons. As a follower of the humanist Erasmus, he became an earnest student of the worship ideals and practices of early Christians. His study led him to conclude that true worship is essentially internal, not external, and primarily individual, not corporate. He had observed on every hand the bond between the physical, external acts of worship and the ceremonial legalism of the church. But he had adopted the philosophy of Erasmian spiritualism that strongly emphasized the internal piety of the mind and heart. Thus, because God is a spirit, sincere worshipers must worship him in spirit.
When Zwingli began his duties as people's priest at the Zurich Grossmünster in 1518, his expository messages based on the study of Matthew's Gospel initiated a series of sermons critical of the formalism of contemporary worship. The truth of Scripture, as he saw it, meant that to be alive in Christ was to be free of all Jewish and human ceremonial traditions. He completed his own revision of the liturgy in 1523 at the age of 39.
Zwingli was the most musically gifted of the sixteenth-century Reformers, and he became a diligent student of music. As a boy, his studies in Basel included hours of practice on the lute and viol, and when he moved to Berne, he nearly joined the Dominican Order to pursue serious musical study. He remained throughout his lifetime a fine singer and capable composer.
In Zurich, Zwingli was greatly disappointed to hear the poor quality of musical performances in the city. Here, in the very place where art was highly extolled, there had been little musical development. Furthermore, it was evident that many of the finest singers in the churches sang not for God but in order to display their skill. Zwingli decried their hypocrisy and that of all who performed in church for financial gain.
But Zwingli also had biblical reasons for his desire to rid the churches of music. First of all, he took seriously Christ's words, "When you pray, go into your room, close the door and pray to your Father, who is unseen. Then your Father, who sees what is done in secret, will reward you" (Matt. 6:6, NIV). This became his basis for considering the essential character of true prayer and worship (for he believed the two to be the same) to be private.
Second, Zwingli heeded these words of the apostle Paul: "I will pray with my spirit, but I will also pray with my mind; I will sing with my spirit, but I will also sing with my mind" (1 Cor. 14:15. NIV). He believed Paul's words had been ignored by those "fools … who in all their lives do not understand one verse of the psalms they mumble.… If the mumbling of psalms is good, then it must come from God. Show me where God has commanded such moaning, mumbling, and murmuring." Zwingli condemned thoughtless, hypocritical singing in the services of the church.
He also recalled another of Paul's admonitions: "Let the word of Christ dwell in you richly as you teach and admonish one another with all wisdom, as you sing psalms, hymns and spiritual songs with gratitude in your hearts to God" (Col. 3:18, NIV). In fact, Zwingli told his amazed listeners that true worship ought to be inaudible! The singing that the congregation is to offer to God is within the heart, not upon the lips.
Unable to find a single place in either Old or New Testament where God commanded music in corporate worship, Zwingli excluded congregational singing for services in the city churches.
Perhaps Zwingli's concerns should cause us to reexamine carefully our own current worship music practices. Are our sacrifices of praise to God the best that we can offer? Do any of us still seek the praise of others? What are the real motivations behind our Christian musical performances? Are we as guilty of thoughtless singing as those who heard Zwingli's condemnation? Do we, and do we encourage others, to sing to God with gratitude in our hearts?
Tim Stafford is a free-lance writer living in Santa Rosa, California. He is a distinguished contributor to several magazines. His latest book is Do You Sometimes Feel Like a Nobody? (Zondervan, 1980).
Have something to add about this? See something we missed? Share your feedback here.
Our digital archives are a work in progress. Let us know if corrections need to be made.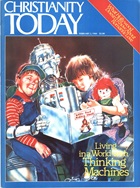 This article is from the February 3 1984 issue.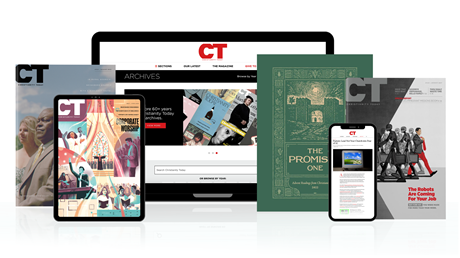 Subscribe to Christianity Today and get access to this article plus 65+ years of archives.
Home delivery of CT magazine
Complete access to articles on ChristianityToday.com
Over 120 years of magazine archives plus full access to all of CT's online archives
Subscribe Now
Zwingli Was the Reformation's Most Gifted Musican: But He Banished Music from the Church
Zwingli Was the Reformation's Most Gifted Musican: ...