Last year, 400 South African clergymen met to explore ways they could cooperate in calling for peaceful political change in their nation. Known as the National Initiative for Reconciliation (NIR), the meeting was organized by Africa Enterprise, an interdenominational South African group headed by Michael Cassidy, an Anglican layman (CT, Nov. 8, 1985, p. 69).
That initiative has shifted focus in recent months, concentrating on building fragile bonds of trust between individuals across racial and denominational lines. It has attracted broad support from white churches and cautious endorsement from some black church leaders in the racially segregated country.
NIR's task has grown increasingly urgent this summer, as the South African government declared a nationwide state of emergency and detained thousands of apartheid opponents, including many church leaders. Cassidy's approach to ending apartheid, South Africa's system of maintaining racial separation, is biblically oriented. Six stated goals and purposes include mandates to proclaim Christ, pray and fast for renewal within the church, create opportunities for transracial worship and fellowship, and get Christian leaders talking to one another.
It has brought together conservative Dutch Reformed whites and well-known black opponents of apartheid, such as Anglican Archbishop Desmond Tutu. Its inclusiveness is made possible because supporters agree to differ, at times, over strategies of protesting against the system.
Caesar Molebatsi, a regional NIR chairman in Johannesburg, says the initiative gives Christians a chance to develop a public witness to influence opinion and create a climate conducive to political change. The difficulties of getting the intiative moving are immense, he said during a recent interview in Washington, D.C. But the potential benefits may help minimize violent outbursts that threaten South Africa's citizens from left-wing and right-wing extremists alike.
Challenges
The challenge begins with the very concept of reconciliation. "White people are still asking for time," Molebatsi explained, "and we are saying, as blacks, that we don't have time. We are standing at the edge of a precipice. What is required of blacks [to participate in NIR] is a tremendous leap of faith; and on the part of whites, to go for broke, to take what appears to be a fatal step."
After the initial NIR meeting last September, difficulties arose because the agenda of many black Christians appeared to be in direct conflict with white interests. Blacks, for instance, have organized effective consumer boycotts. White pastors, invited to join NIR, ask how they can be expected to support an effort that will hurt church members who own businesses targeted by protesters.
Another challenge to NIR came just after the September meeting, when a group of 150 South African Christian leaders issued the Kairos Document, offering a critique not only of apartheid, but also of church efforts at reconciliation. Without making specific reference to NIR, the Kairos Document states, "There are conflicts that can only be described as the struggle between justice and injustice, good and evil, God and the devil. To speak of reconciling these two is not only a mistaken application of the Christian idea of reconciliation, it is a total betrayal of all that Christian faith has ever meant."
NIR leaders carefully critiqued the document. One commentator wrote in an NIR publication, "The effect of this document may be to rule out dialogue and reconciliation, to damn the political status quo, to pronounce it irredeemable and to sanctify the black political struggle."
Developing Relationships
Because of deep divisions within Christian groups and between them, NIR organizers have moved toward ways of introducing black and white Christians to one another and encouraging relationships to develop. In Johannesburg, Molebatsi has been organizing interracial teams of Christian leaders to travel together to trouble spots.
Much of today's conflict in South Africa involves young people, so Molebatsi also sponsors a "Day in the Life" program in which black and white teenagers describe their daily experiences to one another in small groups. "The only contact most of the whites have had with blacks has been with servants in their homes or with a gardener they call 'boy' even if he is 45 years old," he said. "That's the hard reality we have to deal with. Black kids … are very sophisticated, very politicized."
Molebatsi, a graduate of Wheaton (Ill.) College's graduate school, directs a nondenominational organization in South Africa called Youth Alive. Participation in NIR has cost him support from both black and white donors.
To the extent NIR has tried to hold Dutch Reformed conservatives in its orbit, it is criticized by blacks for accommodating the status quo of apartheid. On the other hand, Molebatsi said, efforts to keep black leaders involved provokes whites who say, "We don't want anything to do with Communists."
As a result of such tensions, NIR or ganizers call their movement "fragile and vulnerable." Said Molebatsi: "Very few blacks understand how determined the white people are to preserve what they have." Black youth, too, are indicating unmovable resolve. "You hear it in their songs and see it in their lifestyles," Molebatsi said. "Some say they will not comb their hair until liberation."
Working to mobilize the church in such a way that South Africans of all races bear witness to one Lord, despite differing political positions, is NIR's formidable task. The initiative's chief organizer, Michael Cassidy, wrote, "If when all is said and done, it is only a remnant which responds to this challenge, then so be it. God has used remnants before." What may work in their favor is the shared Christian faith many South Africans continue to profess, in the midst of a rapidly deteriorating political system.
By Beth Spring.
Have something to add about this? See something we missed? Share your feedback here.
Our digital archives are a work in progress. Let us know if corrections need to be made.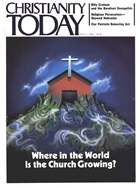 This article is from the July 11 1986 issue.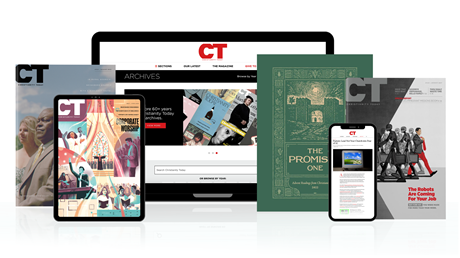 Subscribe to Christianity Today and get access to this article plus 65+ years of archives.
Home delivery of CT magazine
Complete access to articles on ChristianityToday.com
Over 120 years of magazine archives plus full access to all of CT's online archives
Subscribe Now
Christians Tackle the Task of Racial Reconciliation
Christians Tackle the Task of Racial Reconciliation