Last month, Georgia Governor Joe Frank Harris welcomed 40,889 Southern Baptist messengers (delegates) to the state where the Southern Baptist Convention (SBC) was born in 1845. And within minutes the battle was renewed between conservative and moderate factions seeking to control America's largest non-Catholic denomination.
The primary battle involved the election of a new SBC president. Conservative Adrian Rogers, pastor of Bellevue Baptist Church in Memphis, defeated Texas pastor Winfred Moore, the candidate favored by SBC moderates. Rogers, first elected in 1979 to a one-year term, received 54.2 percent of the vote. Supporters said his election would speed the restoration of "doctrinal integrity" to the 14.5 million-member denomination's agencies and institutions.
The SBC president carries appointive powers that lead each year to the nomination of a portion of the denomination's agency trustees. Having won the presidential election eight years in a row, conservatives saw this year's victory as a giant step forward in their ten-year plan to achieve dominance.
Peace Committee
Last year, a 22-member Peace Committee was appointed to study the political and theological issues dividing the denomination. The committee reported to the Atlanta convention, citing examples of theological diversity at SBC seminaries. Those examples include:
• Some faculty members affirm the direct creation and historicity of Adam and Eve, while others view them as merely representative of the human race in its creation and fall.
• Some professors understand the historicity of every event in Scripture as reported by the original source, while others hold that the historicity can be clarified and revised by the findings of modern historical scholarship.
• Some hold to the stated authorship of every book in the Bible, while others hold that in some cases such attribution may not refer to the final author or may be pseudonymous.
• Some hold that every miracle in the Bible is intended to be taken as a historical event, while others hold that some miracles are intended to be taken as parabolic.
Regarding policital activity in the SBC, the Peace Committee said some spokesmen on both ends of the political spectrum have used "intemperate, inflammatory, and unguarded language." The committee also said some denominational newspapers have shown prejudice against conservative activists, while independent journals have shown prejudice against both conservatives and moderates. The committee is scheduled to present a second report at next year's convention in St. Louis.
Factional Struggle
Representatives of both camps were outspoken about the denominational struggle. Kenneth Chafin, a moderate who teaches at Southern Baptist Theological Seminary in Louisville, Kentucky, said, "[SBC President Adrian] Rogers is so strong he'll try to get a number of us [professors] fired." Chafin called Rogers "a pit bulldog who never gives up."
In response, Rogers declared: "There are some things I want to be 'bull-dogmatic' about. One is defending the Word of God." Rogers said he hopes "to create a climate of love, truth, trust, and openness." But he added, "we do have some theological problems with which trustees will be dealing. I'm for soul freedom, but we do have something to say about what is taught.…"
Defeated presidential candidate Moore said he knew of "no theological problems" that call for "anyone to be excluded" from SBC agencies. "If they'd let me draw the perimeter, there would be a lot more people inside the circle," he said.
Moderates at the Atlanta convention did not speak of leaving the denomination, but a rift was evident. Peace Committee chairman Charles Fuller was both frank and hopeful. "The question still is 'how diverse can we be and still work together?' The Peace Committee is still proceeding on the premise that we can remain together."
By James C. Hefley in Atlanta.
Have something to add about this? See something we missed? Share your feedback here.
Our digital archives are a work in progress. Let us know if corrections need to be made.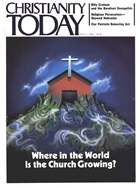 This article is from the July 11 1986 issue.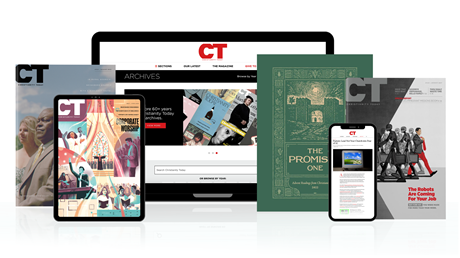 Subscribe to Christianity Today and get access to this article plus 65+ years of archives.
Home delivery of CT magazine
Complete access to articles on ChristianityToday.com
Over 120 years of magazine archives plus full access to all of CT's online archives
Subscribe Now
Conservatives Tighten Their Hold on the Southern Baptist Convention
Conservatives Tighten Their Hold on the Southern ...