GetmanTom Getman, former top aide to U.S. Sen. Mark O. Hatfield (R-Oreg.), directs World Vision's Washington, D.C., office. He has traveled extensively in South Africa, where World Vision participates in 180 development projects. In an interview with Christianity Today, Getman explained the purpose and scope of those efforts.
Why does World Vision invest in development projects in South Africa?
World Vision seeks to go in Christ's name wherever the poorest of the poor exist, regardless of the national political situation. In South Africa, development projects were needed in part because medical, educational, agricultural, and business resources traditionally have been withheld from the poor. Many black wage earners have to leave home at 4:00 or 5:00 in the morning to get to work. Often, it takes a quarter of their daily salary to pay for transportation, and they don't get home until 8:00 or 9:00 at night.
How much of World Vision's budget is allocated for South Africa?
Last year we spent $4 million there, much of which was raised in South Africa. Our development projects—in both rural and urban communities—are designed to make the participants renewed in their spirits and financially independent. We don't do the work, but we facilitate the efforts of people in the communities, working in partnership with civic associations and local churches.
How can private organizations make a difference in South Africa?
Development organizations, both American private voluntary groups and black-led indigenous groups, are concentrating on developing structures that will survive a political transition. The projects include nursery schools, primary education facilities, clinics, and garden and water projects. They enable people to produce a product and earn a living so they can feel some human dignity. A person who is starving has no power at all. But a person who is feeding himself and is feeling productive has a good deal of self-worth. The dignity that comes with that kind of power is what will make the political transition a more peaceful one rather than an increasingly violent one.
Are you saying revolution in South Africa is inevitable?
Everyone I talk to in South Africa feels there are many more changes to come. But it is as much a revolution of the spirit as it is an armed conflict. The people know the fire power of the South African government is so incredible there is no way they can fight it. Instead, opponents of apartheid are discovering the power of organized, interracial resistance to violence.
Is this revolution of the spirit reaching any of the nation's thought leaders or policy makers?
A growing number of theologians and pastors have been touched personally by the pain of their black and mixed-race brothers. The National Initiative for Reconciliation moved that process forward, because for the first time many Afrikaners and blacks heard each other tell stories of suffering. Apartheid has been so successful that people have become anonymous to one another.
A revolution of the spirit is taking place at the point where people are getting to know one another as friends. A number of South African Christians are bringing people together across racial lines. Pastors of different racial groups have been exchanging pulpits and inviting one another into their homes. I believe the shooting will stop when white Afrikaners and the English become so concerned about black mothers and children that they actually stand between the warring parties.
You recently spent a month in South Africa. How are things changing?
Everywhere we went in South Africa, the example of Christian "people power" in the Philippines kept ringing in our ears. It looks as though it's all coming apart, yet there is a confidence, a graciousness, and a spirit-filled demeanor in people that we didn't see two years ago.
Is this true even for people who have been directly affected by violence?
Yes. I talked to mothers who had lost their children, and as they told me their stories they had beatific looks on their faces. There was deep sadness, but it was infused with a sense that God was working out his purposes even though the sacrifice was great. They were willing to talk to me because they wanted to give witness to the fact that in their suffering, God was sufficient for their needs.
Another example is Allan Boesak, a mixed-race pastor and president of the World Alliance of Reformed Churches. He is a transformed person since he was imprisoned for six weeks. The Holy Spirit has settled on-him and transformed his relationships. He is focused, peaceful, and more powerful than ever in his preaching.
Do you see economic development as a channel to dismantle apartheid?
Yes. Bringing people to the point where they are no longer demeaned and no longer enslaved in their spirits tears away at the fabric of apartheid. The most effective covert action Christians can undertake is to give power away to the black majority without just taking it from the Afrikaners. As Americans continue to withdraw corporate investment from South Africa, we must replace it with development funding and black enterprise. Because the National party has oppressed people of color, it is legitimately scared about what's going to happen to whites in return.
The only way peaceful transition to an interracial political system can come about is if those who have been oppressed can, by God's grace, extend forgiveness. Some people within the Afrikaner establishment are coming to grips with the need for repentance in a dynamic and sacrificial way. But time is running very short.
WORLD SCENE
ROMANIA
Most Favored Nation
President Reagan has renewed Most Favored Nation (MFN) trade status for Romania. The President took the action last month despite requests from several members of Congress and a Christian human rights organization to suspend the special trade benefits.
Before Reagan's decision, Christian Response International (CRI) organized a march in Washington, D.C., to call attention to Romania's imprisonment and torture of Christian leaders and its bulldozing of church buildings. More than 250 people from 15 states participated in the demonstration.
CRI executive director Jeffrey Collins said the demonstrators gathered to "express solidarity with Romanian Christians who constantly face persecution from their atheistic government." Collins said he hoped the march would encourage Reagan to suspend MFN trade status to the Communist nation. Several members of Congress and the National Association of Evangelicals joined CRI in calling for a temporary halt to Romania's favored trade position.
However, the U.S. State Department recommended that Reagan renew Romania's MFN status as a result of the country's stepped-up emigration policy and the release from prison of some religious leaders. Romania, China, and Hungary are the only three Communist countries that enjoy MFN status.
INDIA
Outlawing Conversions
The Indian state of Tamil Nadu has announced plans to outlaw "mass religious conversions" and conversions by "foul and fraudulent means." The proposed legislation would be aimed primarily at the conversions of Hindus to Christianity.
The state government said it wanted to find a "lasting solution" to violent clashes between militant Hindus and Christians. The Hindu Service Society has openly opposed evangelistic efforts by harassing Christians.
The proposed statute is similar to existing laws in four other Indian states. It would impose fines and imprisonment on those responsible for converting anyone from "one religious faith to another" by use of "force, inducement, deceit or any fraudulent means." The law would not penalize converts.
SOUTH AFRICA
Keeping a Whites-only Policy
The proapartheid Nederduitse Hervormde Kerk in Africa (NHK) has voted to retain a policy that prevents nonwhites from joining the 200,000-member South African denomination.
The church's membership policy states there is danger in mixing blacks and whites, and thus each racial group should have its own church, NHK moderator J. P. Oberholzer said his denomination is trying to be "the church of Christ on earth." He said that could best be accomplished if the NHK remains exclusively white.
ENGLAND
Anglican Beliefs
The Church of England's House of Bishops has released a statement that affirms a literal belief in the Resurrection and the Virgin Birth.
Archbishop of Canterbury Robert Runcie said the bishops' 39-page report "stresses that Christianity is a house built on the rock of actual events." Runcie said the document reflects the Church of England's view that "the resurrection is objective reality" and that "the second person in the blessed Trinity [Jesus] is incarnate …, that is, God in human flesh."
David Jenkins, the bishop of Durham, criticized the report for not being "more open, relaxed, and creative." Jenkins, who was consecrated as the Church of England's fourth most-senior bishop in 1984, raised a stir when he voiced doubts that Jesus' resurrection and virgin birth are historical facts.
While the bishops' document holds that literal interpretations of the Resurrection and Virgin Birth are intellectually defensible, it leaves the door open to more liberal interpretations. "… The divergent views to be found among scholars of standing are reflected in the thinking of individual bishops." In addition, the document welcomes "the responsible pursuit of historical criticism," but states there are "severe limits to what critical study can achieve."
SCOTLAND
Reassessing Abortion
The Church of Scotland has overturned a 1985 policy statement asserting that abortion is justified only when giving birth would endanger the life of a pregnant woman.
The denomination's general assembly voted to return to an earlier policy statement that permits abortion when giving birth would endanger a woman's life or present a serious risk to a woman's mental or physical health.
Frank Gibson, secretary of the church's Board of Social Responsibility, backed the more restrictive policy, which was approved last year. However, that policy statement was criticized by several hospital chaplains. David Lyle, chaplain at Edinburgh Northern Hospital, said his colleagues perceived the policy as "moralistic, judgmental, and out of touch with real life."
In other action, the denomination's general assembly:
• Officially dissociated itself from statements against Roman Catholicism contained in the Westminster Confession. Those statements include a reference to the pope as the Antichrist and a warning against Protestants marrying Catholics. Previously, church office holders had to agree to accept the statements.
• Heard a plea for congregations in the Church of Scotland to give a high priority to evangelism. A pastor told the general assembly that if the denomination continues its current loss of 19,000 members a year, it will all but cease to exist by the year 2030.
Have something to add about this? See something we missed? Share your feedback here.
Our digital archives are a work in progress. Let us know if corrections need to be made.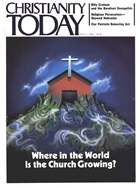 This article is from the July 11 1986 issue.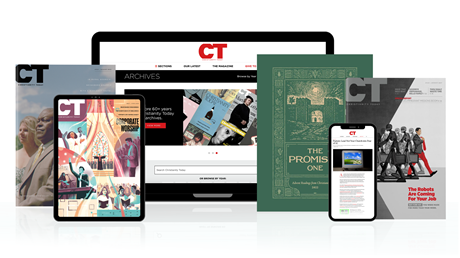 Subscribe to Christianity Today and get access to this article plus 65+ years of archives.
Home delivery of CT magazine
Complete access to articles on ChristianityToday.com
Over 120 years of magazine archives plus full access to all of CT's online archives
Subscribe Now
Reconciliation and Economic Development in South Africa
Reconciliation and Economic Development in South Africa