James RobbJames Robb is executive editor of Good News magazine in Wilmore, Kentucky.
Speaking Out offers responsible Christians a forum. It does not necessarily reflect the views of CHRISTIANITY TODAY.
Late in 1982 the state of Nebraska put fundamentalist pastor Everett Sileven in jail. And much of the evangelical community became alarmed—all because Pastor Sileven wanted to run his Christian school without the benefit of teachers accredited by the state.
His arrest was no different from what happens in Russia, Sileven bitterly charged. Many pastors and "religious freedom" advocacy groups agreed. Persecution! they cried. State officials were acutely embarrassed by the situation, and Sileven was eventually released.
Of course, the state had no desire to interfere with the religious nature of the school. All the state wanted was assurance Sileven's pupils would learn to read and write.
While marginal religious freedoms, like prayer in public schools, are threatened in America, basic freedoms such as worship and evangelization are well secured.
Yet while exaggerating the injustice of Pastor Sileven's predicament, most of us were ignoring an epidemic of genuine persecution. This century may earn the distinction of having the worst religious persecutions in history, but we've been looking for them in the wrong places.
Those interested in exposing persecution should look overseas, where there is plenty. Consider these examples:
Believers of every stripe in the Soviet Union continue to suffer unrelenting pressure from their government to abandon their faith. Few methods of intimidation are overlooked. To accommodate approximately 50 million Soviet believers, the government allows only 14,000 worship facilities. (Compare that to the 300,000 religious facilities in the United States.) Before the 1917 revolution there were several times the present number, but the authorities soon learned religion could be better contained if people could not go to church. In Moscow, a quarter-million Jews must make do with two synagogues. Evangelicals have exactly one Moscow church. Scarcity of facilities is just the beginning: constant atheistic propaganda, and bans on out-of-church evangelism and children's Sunday schools keep Christians nervous.
Other Communist regimes are rarely better. Consider China. Since becoming friendly with Washington a decade ago, China has escaped close scrutiny as a persecutor of religion. The last missionaries were expelled 35 years ago, yet the Christian population of China has exploded without us. Most Chinese Christians now meet in barely tolerated house churches. Considering recent history, perhaps that is just as well. During the period of Mao's Cultural Revolution (1966–77), no regular churches were allowed to stay open. Now there are only several hundred.
Of course, not all persecution is by Marxists or against Christians. Iran's Khomeini has targeted the gentle Baha'i faith for extinction. Sixty of their top leaders have been murdered by the regime in six years.
Saudi Arabia, an American ally, is one of the most religiously closed nations on earth. Following the dictates of the Quran, the Saudis tolerate no changes of religion. A citizen who admits to Christian conversion faces severe punishment, perhaps death.
In early 1985, generous American Christians poured millions of dollars into Ethiopian hunger relief—undoubtedly the right thing to do. Yet while Ethiopia's ten-year-old Marxist regime took Christian help, it viciously repressed Christianity. Fully one-third of Ethiopia's churches may have been razed. As many as 10,000 Christians may be imprisoned for their faith.
American evangelicals have shown only slight interest in all of this. Why the apathy?
While most Americans have little patience with international affairs, surely evangelicals should be different. They presently field tens of thousands of missionaries around the globe at a cost approaching a billion dollars. If converting foreign nationals is important, surely it makes sense to protect the resulting believers from persecution.
As Pastor Sileven's case shows, we can make waves when we want to. There are things we can do for believers overseas.
• We can bring pressure on foreign governments to respect the religious freedom of their citizens.
• We can launch letter-writing campaigns to besieged believers, assuring them of our support. We can also send some of our people on tours to make informal, thus nonregulated, contacts with believers.
• We can take time to set up secure channels, and then send money to hard-pressed brethren.
• Not least, we can pray—seriously and fully informed.
Many religious groups need American help. We should become active on behalf of fellow Christians—and get interested in someone else's religious freedom for a change.
Have something to add about this? See something we missed? Share your feedback here.
Our digital archives are a work in progress. Let us know if corrections need to be made.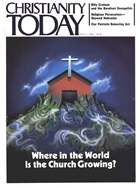 This article is from the July 11 1986 issue.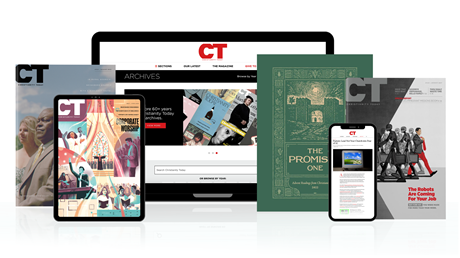 Subscribe to Christianity Today and get access to this article plus 65+ years of archives.
Home delivery of CT magazine
Complete access to articles on ChristianityToday.com
Over 120 years of magazine archives plus full access to all of CT's online archives
Subscribe Now
The Real Religious Persecution Is Not in Nebraska
The Real Religious Persecution Is Not in Nebraska