A pervasive myth in Washington, D.C., holds that everyone who lives there came from someplace else. In fact, Washington is a hometown for many of its residents, including an often-neglected inner-city population. These citizens became the centerpiece of a recent Billy Graham crusade in the nation's capital, and that is just what Graham and local church leaders wanted.
As expected, the evangelist met with members of Congress, diplomats, judges, and cabinet members in the weeks before his eight-day crusade. But he also scheduled a week-long tour of the city's underside, including breakfast with homeless men and a visit with two pregnant teenagers in an inner-city apartment. Those meetings surprised many Washington pastors, and it solidified their support for a cooperative evangelism effort. More than 100 of the 630 metropolitan churches that participated in the crusade are predominantly black, and black attendance at the nightly meetings averaged 40 percent.
"There has been more coming together over a common interest than I've seen in this area," said Ernest Gibson, vice-chairman of the crusade and executive director of the Council of Churches of Greater Washington. He likened the spirit of participating inner-city churches to their support for the 1963 March on Washington for civil rights. Chairing the crusade, and working closely with Gibson, was author Colleen Townsend Evans, wife of Louis Evans, pastor of Washington's National Presbyterian Church. Each of the crusade committees was cochaired by one white and one black Christian leader.
Changed Perceptions
Graham had preached in Washington in 1952 and again in 1960. A group of pastors wanted to invite him back in the early 1970s. So Samuel Hines, pastor of Washington's Third Street Church of God, was dispatched to gauge the willingness of black ministers to get involved. "I got a blunt 'no,' " Hines recalls, because "in those days the perception was very negative. He [Graham] was identified with the rich and powerful." Gibson, vice-chairman of this year's crusade, led the opposition in the early 1970s.
To turn that perception around, Graham and his crusade team workers planned ahead. From the beginning, they sought advice and incorporated leadership from the black community. "We spent several days in the black community without any publicity …," Graham said in an interview before the crusade. "One of the thrusts of this crusade is that we want to reach some of the inner city. We have the support, seemingly, of most of the black churches. The big factor has been Dr. Gibson. He has worked his heart out."
At two meetings with black Christian leaders, Graham explained where he stands on issues of racial justice. He told them he has insisted on integrated audiences during crusade meetings in South Africa. And he recalled his friendship with the late Dr. Martin Luther King, Jr. During crusades in America's South before Jim Crow laws were repealed, Graham personally removed rope barriers separating blacks from whites.
"His humility and forthrightness served the day," Gibson said. Hines, who hosted Graham at his church's morning breakfast for the homeless, said that Graham "is not a politician, not a social engineer, and doesn't try to be one. He does try to communicate the gospel in such a way that it conveys good news to the poor. Billy has a new image, [and] he has a record no one could quarrel with."
Graham's respect for the work of leaders like Hines and Gibson was evident throughout the crusade. The evangelist opted to hold the first seven meetings at the downtown convention center despite its limited space and lack of parking areas, because it is readily accessible to city residents. For the final crusade meeting, Graham drew a crowd of 36,000 to Robert F. Kennedy Stadium in Washington's Maryland suburbs.
During the last three days of the event, participants were urged to bring nonperishable food items for distribution to shelters for the homeless and area feeding centers. A total of 15,000 pounds of food was collected. Attendance at the crusade totalled 150,550, and 8,993 responded to Graham's invitations to trust in Christ.
Church leaders in the area credit Graham for facilitating widespread cooperation they hope will last. Henry Gregory, pastor of Shiloh Baptist Church and cochair of the crusade's prayer committee, said the event "enabled churches to think of the needs of people outside their own sphere. People tend to say one part of the city has everything to receive and another part has everything to give. We hope to see a mutuality of growth and need, as churches work with others that are different."
BETH SPRING
NORTH AMERICAN SCENE
MARRIAGE
Enforcing Standards
Sixty-three pastors in Modesto, California, have agreed to enforce minimum standards for couples who ask them to officiate at their weddings.
The standards mandate a four-month minimum waiting period, during which time engaged couples must complete at least two counseling sessions. An agreement signed by members of the Modesto clergy asserts that "couples who seriously participate in premarital testing and counseling will have a better understanding of what the marriage commitment involves."
The marriage preparation standards were worked out by the 55-member Greater Modesto Ministerial Association at the suggestion of Jim Talley, minister for singles at Modesto's First Baptist Church. "It's too easy to get married," Talley says, "therefore, there are too many divorces."
Some of the clergy who signed the agreement maintain even more rigorous standards for engaged couples. Our Lady of Fatima Catholic Church requires a six-month marriage preparation period. And Talley's church mandates an eight-month waiting period for engaged couples.
NUCLEAR ARMS
Bishops Urge a Ban
The bishops of the United Methodist Church have approved a pastoral letter denouncing the use of nuclear weapons and the doctrine of nuclear deterrence.
The bishops say the concept of an ethically justifiable war cannot be applied to nuclear warfare. In addition, they affirm that the nuclear arms race adds to social injustice in the world. The pastoral letter calls for a comprehensive test ban on nuclear arms, a multilateral and mutually verifiable nuclear weapons freeze, and the dismantling of existing nuclear weapons.
United Methodists for Religious Liberty and Human Rights, a committee of the Institute on Religion and Democracy, criticized the pastoral letter. The group said the bishops are trying to "solve the problem of nuclear weapons by denying the nature and the threat of [Soviet] totalitarianism.… The bishops … do not understand that the plight of Christians and Jews and the denial of elemental personal and civil liberties in the Soviet Union are at the root of the U.S.-USSR conflict."
In an unrelated development, the faculty of Asbury Theological Seminary issued a position paper opposing the proliferation of nuclear weapons. "… We are deeply impressed with the need for pursuing with greater urgency restraints on the deployment and development of nuclear weapons," the statement reads. Asbury is a theologically conservative, interdenominational Wesleyan seminary.
CREATION SCIENCE
High Court to Hear Case
The U.S. Supreme Court has agreed to rule on the constitutionality of a Louisiana law that requires the teaching of creation science alongside evolution in the state's public schools.
In seeking a high court review of lower court rulings against the law, the state argued that "creation science consists of scientific evidence and not religious concepts." It also said creationism does not necessarily depend on religious beliefs and does not necessarily endorse the Old Testament account of Creation.
The law, passed by the Louisiana legislature in 1981, was struck down early last year by a federal district court. The court ruled the law violated the First Amendment's prohibition on establishment of religion because the statute's purpose was to promote a religious belief in the scriptural account of Creation. A U.S. court of appeals upheld that ruling late last year.
PEOPLE AND EVENTS
Briefly Noted
Died: Clarence Wesley Jones, 85, originator of the AWANA Christian youth program, cofounder of missionary radio station HCJB in Ecuador, and the first inductee into the Religious Broadcasting Hall of Fame; April 29, in Largo, Florida.
Frank Bateman Stanger, 71, president emeritus of Asbury Theological Seminary; April 17, of cancer. Stanger served as the seminary's president from 1962 to 1982, previously serving three years as executive vice-president.
Elected: Eva Burrows, as general of the worldwide Salvation Army. Previously commander of the Army's Australian Southern Territory, Burrows will direct the Salvation Army's outreach in 90 countries, overseeing the work of more than 3 million active members. A former missionary to Zimbabwe, Burrows is the second woman to be elected general in the Army's 121-year history.
Founded: By Christian author, speaker, and artist Joni Eareckson Tada, the Christian Fund for the Disabled. The organization will help churches identify needs of people with disabilities. Through a matching-fund program, it will help congregations pay for adaptive equipment, medications, attendant care, and other one-time expenses faced by disabled people and their families. Tada has been a quadriplegic since 1967.
Passed: By the states of Mississippi and Kentucky, laws requiring minors to obtain the written consent of both parents before obtaining an abortion. Both laws, however, include a provision allowing minors to seek a court order to waive the parental-consent requirement.
Resigned: Madalyn Murray O'Hair, 67, as president of the 30,000-member American Atheist Center. O'Hair's son Jon Garth Murray has been named president. O'Hair will continue to serve as chairman of the organization's board of directors. She has vowed to continue her effort to eliminate preferential treatment for religionists.
Have something to add about this? See something we missed? Share your feedback here.
Our digital archives are a work in progress. Let us know if corrections need to be made.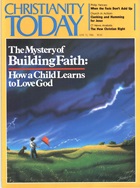 This article is from the June 13 1986 issue.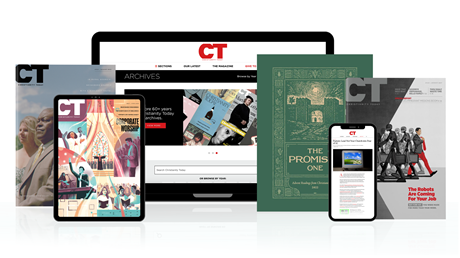 Subscribe to Christianity Today and get access to this article plus 65+ years of archives.
Home delivery of CT magazine
Complete access to articles on ChristianityToday.com
Over 120 years of magazine archives plus full access to all of CT's online archives
Subscribe Now
Billy Graham's Washington Crusade Gains the Support of Black Church Leaders
Billy Graham's Washington Crusade Gains the ...