Church leaders say some Third World Christians are being misled by the groups.
Ruth A. Tucker is a visiting professor of mission at Trinity Evangelical Divinity School in Deerfield, Illinois, and author of a biographical history of Christian missions.
On America's city streets and in its major airport terminals, it is not unusual for passers-by to be accosted by followers of nontraditional religions. But few Americans—including many church members—realize nonorthodox religious sects are busy recruiting followers outside the United States as well.
Claiming to represent true Christianity, these groups are penetrating the world's burgeoning cities and remote jungle villages with their unorthodox teachings about salvation. While highly evangelistic, they do not hold the cardinal doctrines of the Christian faith, such as the trinity of the Godhead and the deity of Christ. Among the most zealous are three American-born sects: Jehovah's Witnesses, Mormons, and The Way International.
Pastors and parishioners overseas are often caught in the sects' snare. A Christian missionary in Martinique has told of "heartbreaking disappointments" caused by the loss of church members to the Jehovah's Witnesses.
Jehovah'S Witnesses
During the 1970s, Jehovah's Witnesses recorded a worldwide growth of 45 percent. In January, the organization's Watchtower magazine reported that missionaries serving in more than 200 countries last year were responsible for 189,800 baptisms. Last year members expended 590,540,205 hours in outreach efforts around the world, including the United States.
The Jehovah's Witnesses' growth has been slow in some countries. In Pakistan, some 70,000 hours of recruiting resulted in only six baptisms. And in Morocco, no baptisms were reported after some 20,000 hours of work.
The sect's recruiting efforts last year were most effective in Latin America. Mexico led other Latin American countries with more than 17,000 baptisms, and Brazil ranked second with more than 14,000. The United States led the world last year with 34,348 Jehovah's Witnesses' baptisms.
Italy, a difficult area of ministry for Protestants, is one of the fastest-growing regions for Jehovah's Witnesses, with more than 10,000 baptisms last year—a 10 percent increase over 1984. Japan recorded a 12 percent increase, with slightly more than 10,000 baptisms last year.
The Jehovah's Witnesses commission full-time missionaries. However, volunteers carry out most of the sect's recruiting efforts by spending time each month making contacts door-to-door. The number of those workers reached a peak last year of more than 3 million. Apparently their work paid off: The Jehovah's Witnesses saw its worldwide membership grow by nearly 7 percent last year.
Mormons
The Mormons, officially known as the Church of Jesus Christ of Latter-day Saints (LDS), maintains the most extensive missionary program of any nonorthodox religious sect. The late LDS president Spencer W. Kimball initiated the accelerated missionary thrust in 1973. During a 12-year period, the number of countries where Mormons were active expanded from 50 to 96. North Americans make up the vast majority of the approximately 30,000 Mormon missionaries. But LDS officials are attempting to increase the number of nationals in the missionary force.
While Mormon missionaries circle the globe in door-to-door proselytizing efforts, translation of the Book of Mormon moves ahead. A December 1985 issue of the LDS's Church News reported the completion of the seventieth translation, printed in a language spoken on a chain of South Pacific islands. The LDS views the translation and distribution of the Book of Mormon as essential to the spreading of the Mormon faith. In fact, the Australian LDS mission has said it will try to place a copy of the book in every home in the country.
The construction of Mormon temples is another aspect of fully introducing Mormonism to other cultures. Sixteen of the 40 Mormon temples throughout the world were dedicated in the past three years. With a temple in their home country, Mormon converts do not have to travel abroad to participate in ritualistic temple ceremonies. In December, Church News reported that the Manila, Philippines, temple "is running to capacity with 200 to 300 endowments performed daily.…" (Endowments are temple blessings given to "worthy and faithful" Mormons who commit themselves to a higher level of dedication to God.)
The Way International
Founded in 1955 by the late Victor Paul Wierwille, The Way International advocates personal evangelism by lay people, claiming this was the apostle Paul's method. Many students, military personnel, and professionals go abroad each year to carry The Way's message of being "born again" via Unitarian doctrine.
The Way Magazine updated the organization's missionary activity: "From the southern port of Punta Arenas, Chile, to the northern gold fields of Fairbanks, Alaska—from the industrial city of Tokyo, Japan, to the small villages of Zaire, Africa—from the sprawling suburbs of Sydney, Australia, to the streets of Amsterdam—Word Over the World [wow] Ambassadors are living up to their name. Today wow Ambassadors are speaking God's Word on every continent of the world."
The Way International does not claim a membership per se. But the movement says more than 160,000 people have graduated from its Power For Abundant Living [PFAL] course that instructs individuals in the sect's unorthodox doctrine. The Way offers the course in eight languages, including Mandarin Chinese, and is translating it into dozens more.
The Way operates fellowships in all 50 states and in 60 foreign countries. The organization is expanding most rapidly in Zaire, where the number of people graduating from the PFAL course exceeds the number completing the course in the United States. The movement is also growing rapidly in Latin America.
A Christian Response
Despite statistics that indicate rapid expansion of nonorthodox religious sects, some observers argue that the membership figures are exaggerated. They point, for example, to the high attrition rate among Jehovah's Witnesses. Others note that not all conversions are genuine. Mormon missionaries have been accused of rebaptizing people to enhance membership figures.
Still, unorthodox religious movements are penetrating historic mission fields as never before. In response, a number of Christians have launched efforts to counteract the missionary work of nonorthodox sects.
Wally Tope directs Frontline Ministries, a Pasadena-based organization aimed at evangelizing Mormons and Jehovah's Witnesses. In 1980, he followed then Mormon president Spencer Kimball as he toured the Far East. Tope later followed the Mormon Tabernacle Choir on its tour through Europe. On both occasions he passed out evangelistic tracts written for Mormons.
More recently in Guatemala, Tope distributed tracts at the official opening of a Mormon temple in Guatemala City, answered questions about Mormonism on a radio program, and arranged for several showings of a film about Mormonism. He works closely with mission boards and national Christians.
Tope is not alone. Ron Carlson, president of the Minneapolis-based Christian Ministries International, travels worldwide giving lectures and seminars on nonorthodox sects. He recently spent a year in the Philippines, serving as a mission specialist on nonorthodox groups. In September 1984, he spearheaded a tract-distribution campaign during the opening of a Mormon temple in Manila.
Evangelist Luis Palau, who regularly conducts campaigns abroad, says members of nonorthodox sects often try to infiltrate his crusade counseling staffs or influence new converts after his campaigns are over.
"In my 20 years of preaching the gospel around the world, I have encountered opposition from cults in every crusade almost without exception," Palau says. "Cult members have attempted to pose as crusade counselors, and some have gone from house to house telling people they were associated with our crusade."
Church leaders overseas echo the concern over nonorthodox religious groups. Raphael Etsea, vice-president of Zaire's Africa Inland Church (AIC), says his country's Bible schools and seminaries should offer courses to help future Christian leaders deal with the problem. He says too often his people accept at face value what they hear from religious teachers from the West. As a result, groups such as Jehovah's Witnesses are making inroads.
Kitambo Kysando, an AIC pastor in Beni, Zaire, addresses the problem from his pulpit. In his sermons, he sometimes outlines the beliefs of a particular sect and then contrasts those beliefs with biblical doctrine.
"We desperately need more missionaries who are equipped to deal with the cults," says Carlson, of Christian Ministries International. "Also, we need to train the new believers in the basic doctrines of the Christian faith, so they are not easily led astray.…"
RUTH A. TUCKER
Have something to add about this? See something we missed? Share your feedback here.
Our digital archives are a work in progress. Let us know if corrections need to be made.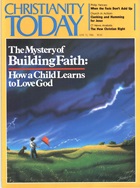 This article is from the June 13 1986 issue.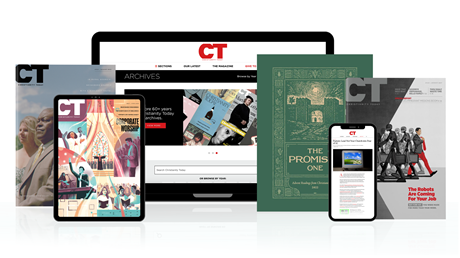 Subscribe to Christianity Today and get access to this article plus 65+ years of archives.
Home delivery of CT magazine
Complete access to articles on ChristianityToday.com
Over 120 years of magazine archives plus full access to all of CT's online archives
Subscribe Now
Nonorthodox Sects Report Global Membership Gains
Nonorthodox Sects Report Global Membership Gains