Constitutional experts assess the implications.
The approximately 300 U.S. churches that have declared themselves sanctuaries say their actions are based on religious belief. But critics charge that the sanctuary movement is primarily political, that churches are using the banner of religion to lambaste U.S. policy in Central America.
Many sanctuary churches harbor undocumented aliens, primarily from El Salvador and Guatemala. These refugees typically claim they will be killed if they return home. The harboring of aliens consists mainly of meeting physical needs and providing legal assistance for those pursuing political asylum. However, in some cases sanctuary workers have transported illegal aliens into the United States.
Last month in Tucson, Arizona, a jury convicted 8 of 11 defendants who stood trial for sanctuary-related activities. Six of the defendants were found guilty of conspiracy to smuggle Central Americans across the U.S. border. Two others were convicted of lesser offenses.
Religious Freedom
Debate over the sanctuary movement focuses on the U.S. stance toward Central America, one of the most volatile foreign policy issues of the day. However, responsible observers, even those who oppose the sanctuary movement's political goals, are concerned that governmental actions related to the recent trial could have a negative impact on religious freedom.
William Bentley Ball, a highly regarded constitutional lawyer, said he is "not satisfied personally that the sanctuary movement is purely religious. I'm concerned that it has larger political aims which may or may not be good for the country." Nevertheless, Ball said defendants in the Arizona trial were denied due process of law.
At the trial's outset, the presiding judge ruled that whether or not the defendants were motivated by sincerely held religious beliefs was not relevant to the case. The judge repeated this in his instructions to the jury. Referring to the judge's action, Ball said, "I feel it establishes a dangerous principle. It sets forth an apparently flat rule that one who violates a statute must be found guilty of the crime irrespective of whether there is a defense based on a First Amendment right." Ball noted that the U.S. Supreme Court in past cases "has taken very close heed of defendants' religiously grounded conduct."
Ball added that the judge's action does not mean the Arizona jury would have ruled in favor of the sanctuary defendants had testimony of religious motivation been allowed. He said the sincerity of the defendants' religious beliefs could have been challenged, or the court might have deemed the government's compelling interest outweighed those beliefs.
Ball emphasized his support for U.S. immigration laws. But he said any time testimony pertaining to religious motivation is disallowed, the process of justice is short-circuited.
The Three-Part Test
"My [first] inclination … was to agree with the court's decision, primarily because of my political support for President Reagan's position on Central America …," said Wendell Bird, a specialist in constitutional law. "However, there has to be a very strong constitutional presumption in favor of the religious claim which ought to override anyone's political leanings."
Bird noted that in deciding cases relating to the free exercise of religion, courts routinely apply a three-part test. This test examines the sincerity of the religious behavior, the burden the law has placed on that behavior, and whether the government's compelling interest should take precedence. As part of this test, Bird said, courts normally consider whether the government has used the "least burdensome means" to accomplish its purposes.
Applying this test to the sanctuary case, Bird said that without clear evidence of insincerity, "a person's self-characterization of a belief [and behavior] as religious is ordinarily accepted.… Sanctuary advocates do appear to have a religious basis for their claims if you defer to self-characterization."
On part two of the test, Bird said legal restrictions on providing sanctuary "clearly present a governmental burden on the claim of a religious right to provide sanctuary." Regarding the test's third prong, Bird said the government's broad interests, including national security and protecting the nation's borders, are not significantly threatened by the sanctuary movement. He said his view on this might be different if the movement were much larger.
Bird added that the government could have employed means less burdensome than denying the free exercise of religious belief. As one possibility, he suggested "following the medieval concept of sanctuary, whereby someone could receive sanctuary provided they stay on church property."
Gathering Evidence
Observers are also troubled by the methods the government used to gather evidence for the sanctuary trial. Using hidden tape recorders and bugging devices, two government informants obtained some 100 hours of taped conversations. But the prosecution chose not to use this evidence at the trial.
Sanctuary supporters say the government's case gained little from the undercover operation, since information on harboring aliens was routinely provided in the movement's press releases. Two denominations, the American Lutheran Church and the Presbyterian Church (U.S.A.), and four of their congregations have filed suit against the U.S. Government, alleging infiltration of church services, Bible study groups, and mission meetings.
The Baptist Joint Committee on Public Affairs (BJCPA), representing 25 million Baptists, has issued a statement of general opposition to government infiltration of churches, BJCPA board member Stan Grentz said government infiltration "has served to undercut the trust which lies at the basis of community life."
Bird said he, too, is troubled by the government's methods. "My inclination would be to restrict ordinary methods of criminal investigation that involve intrusion into churches to cases where there is clear evidence of a direct threat to national security."
Attorney Ball said governmental intrusion into religious affairs is growing. "There are many examples of this being litigated in the courts …," he said. "I don't think it's paranoid to say this is a fact of life in our times."
RANDY FRAME
Have something to add about this? See something we missed? Share your feedback here.
Our digital archives are a work in progress. Let us know if corrections need to be made.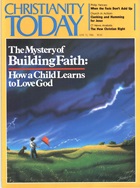 This article is from the June 13 1986 issue.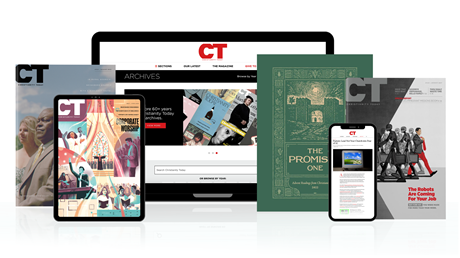 Subscribe to Christianity Today and get access to this article plus 65+ years of archives.
Home delivery of CT magazine
Complete access to articles on ChristianityToday.com
Over 120 years of magazine archives plus full access to all of CT's online archives
Subscribe Now
The Sanctuary Decision: A Threat to Religious Liberty?
The Sanctuary Decision: A Threat to Religious Liberty?