Comprehensive tax-reform legislation is expected to become law this month after final votes in the U.S. Senate and House of Representatives. The sweeping measure replaces the current 15 tax rates (ranging from 11 percent to 50 percent) with two rates of 15 percent and 28 percent. It also closes many tax loopholes, eliminates shelters, and relieves millions of low-income Americans from paying any tax at all. Clergymen and military personnel who receive tax-free housing allowances will still be allowed to deduct interest on their mortgages.
Charitable contributions to churches and other nonprofit organizations are expected to drop by as much as $11 billion because of tax reform, according to research by Harvard University professor Lawrence Lindsey. Charitable groups are unintended victims of the legislation's guiding philosophy, which encourages taxpayers to base financial decisions on reasons that have nothing to do with tax incentives. When it comes to charitable giving, research indicates that tax breaks usually do not determine whether a donation is made, but they often affect the size of the contribution.
The Tax Reform Act of 1986 includes three provisions likely to affect the budgets of nonprofit groups. First, by eliminating tax rates above 28 percent, the measure decreases the tax advantage to many Americans of deducting a charitable gift. Taxpayers currently in brackets higher than 28 percent receive a greater tax advantage for deducting charitable contributions.
Second, the new tax plan allows taxpayers to take a deduction for charitable gifts only if they itemize their deductions. It repeals a 1981 law allowing non-itemizers to deduct contributions. And observers say the new tax plan will cause fewer taxpayers to itemize their deductions.
Finally, when donors make gifts of property that has appreciated in value, they will pay a tax of 21 percent on the appreciated portion of the gift. Such gifts are an important source of funding for nonprofit groups.
Citing Lindsey's research, Independent Sector, a Washington-based coalition of voluntary organizations, estimates nonprofit groups will lose $4 billion due to lowered tax rates; $6 billion from allowing only itemizers to deduct contributions; and $1 billion from taxes on gifts of property that has appreciated in value. Gifts to churches and religious organizations, which receive more than half of all charitable contributions, are expected to drop 12.9 percent in 1988. Independent Sector vice-president Bob Smucker said the percentage loss for religious organizations will be less than for other nonprofit groups, such as schools, hospitals, and museums. But at $5.24 billion, it will be the largest cut in dollar amount.
"Christian organizations and churches will be less affected because people are still more likely to give" when they are deeply involved or highly motivated, said Arthur Borden, president of the Evangelical Council for Financial Accountability (ECFA). He said the tax plan will primarily affect major gifts and programs such as capital fund drives for new buildings.
Borden said the new tax on appreciated-property gifts is a major consideration. In 1983, taxpayers who itemized deductions gave $37 billion to charity, and $5.3 billion of that came from gifts of appreciated property.
NORTH AMERICAN SCENE
OBITUARY
Vance Havner Dies at 84
Vance Havner, a pastor, revivalist, and author whose ministry spanned more than seven decades, died August 12 in Greensboro, North Carolina.
Born in Jugtown, North Carolina, Havner used to say he grew up so far out in the country that not only did he not know anything, he didn't even suspect anything. He became a Christian at age 10, preached his first sermon before he was 12, and was ordained at age 15. Havner pastored Southern Baptist congregations, but he was invited to preach at the churches and Bible conferences of many denominations.
Havner's country charm was evident in his sermons and his 38 books. Havnerisms worked their way into the sermons of countless preachers across the country. An example: "I used to say that civilization was going to the dogs. But I've quit saying it out of respect for the dogs."
In 1940, the evangelist married Sara Allred, a woman he met when he was teaching at Florida Bible Institute. Havner would later tell his audiences: "I was nearly 40 before I got married and 66 before I ever bought a car. I wanted to think it over."
During his 73-year ministry, Havner spoke often of heaven. "I get homesick for heaven every once in a while," he said. "Paul got homesick for heaven, nothing wrong with that. Who wants to stick around here forever anyway?"
At his funeral service, evangelist Billy Graham said of Havner: "Someone has said that everyone is born an original and dies a copy. That was not true of Vance Havner. Vance Havner was born an original and died an original."
PUBLISHING
A Chronological Bible
Tyndale House Publishers plans to release a condensed version of The Living Bible paraphrase, with biblical events organized in chronological order. Titled The Story: From Adam to Armageddon, the book is due out next month.
Kenneth Taylor, founder of Tyndale House and author of The Living Bible, said the new book is being produced out of "evangelical concern that people understand the Word of God. There is still a large audience which is one step away from reading The Living Bible because it is too massive and too heavy."
The Story shortens the biblical text by abbreviating some books; dropping others; combining the Gospels; and interspersing Paul's letters in the Book of Acts. The book will not have verse and chapter markings, but rather will be divided into 12 sections, beginning with "Paradise Lost" and ending with "Paradise Regained." Notes at the end of each section will list the sources of the text.
Tyndale House editor Ted Miller, originator of The Story, said he felt the Bible "would be a more interesting and readable book if it were reduced to its more significant events and … if the whole drama of human life were put together in a coherent way." He said The Story retains the "main teachings of the Bible."
Taylor said Tyndale House was initially hesitant to publish the book. "We thought people would wonder, 'Who are we to judge the most important parts of Scripture?' But then we decided that it was far better that they have a general feel of Scripture than not have it at all."
BIRTH CONTROL
Another School Clinic
The Chicago Board of Education has approved a second school-based health clinic that will dispense birth control devices and offer prenatal care for pregnant students. The first such clinic was opened last year at Chicago's DuSable High School (CT, March 7, 1986, p. 42), while the new clinic is at Orr High School. Both clinics met with vocal opposition.
Speaking against the Orr High School clinic, Cecilia Zielen, assistant area director of the Archdiocese of Chicago's Catholic Youth Program on the West Side, said: "Our people want to transmit the values of the sacredness of marriage. These basic values are being undermined and eroded."
Chicago school board president George Muñoz voted against the new clinic. "I'm not in favor of a clinic that dispenses contraceptives …," he said. "I don't think it's an appropriate role for the schools to get involved in.…"
At both schools, students who obtain their parents' consent receive clinic services without charge. Parents can indicate services they don't want their children to receive. In addition to providing contraceptives and prenatal care, the clinics treat minor illnesses and injuries, and offer nutritional counseling.
Orr High School principal Kenneth Van Spankeren called the new clinic a "much-needed facility." During the last school year, 120 of the school's 1,000 girl students became pregnant, he said. Officials at DuSable High School said that school's clinic provided prenatal care to 9 of an estimated 50 students who became pregnant during the last school year. Proponents of the clinics say they help students remain in school, rather than dropping out when they become pregnant.
PEOPLE AND EVENTS
Briefly Noted
Elected: J. Alfred Smith, pastor of Allen Temple Baptist Church in Oakland, California, as president of the 522,000-member Progressive National Baptist Convention. Smith called for a consumer boycott of Shell gasoline, Coca-Cola, and Sprite to protest the firms' business operations in South Africa. He also urged Baptists to withdraw funds from banks that do business with South Africa.
Planned: By evangelist Billy Graham, a trip to the People's Republic of China. Graham said he has accepted an invitation to visit China in the next few years. He said he will visit "universities and the Academy of Sciences, to explain Christianity and not to preach it. We would go in a quiet sort of way, without a big entourage."
Recuperating: Cliff Barrows, from surgery to remove a benign tumor from behind his right ear. The master of ceremonies and song leader for the Billy Graham Evangelistic Association, Barrows underwent surgery last month in Oklahoma City. Because doctors recommended a three-month recuperation period, Barrows will miss this month's Billy Graham crusade in Paris, France. It will be the first crusade he has missed in more than 40 years.
Have something to add about this? See something we missed? Share your feedback here.
Our digital archives are a work in progress. Let us know if corrections need to be made.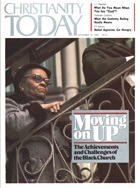 This article is from the September 19 1986 issue.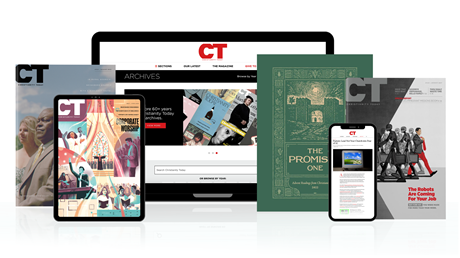 Subscribe to Christianity Today and get access to this article plus 65+ years of archives.
Home delivery of CT magazine
Complete access to articles on ChristianityToday.com
Over 120 years of magazine archives plus full access to all of CT's online archives
Subscribe Now
Analysts Say Tax Reform Measure Could Reduce Charitable Giving
Analysts Say Tax Reform Measure Could Reduce Charitable Giving