More than two months have passed since the Attorney General's Commission on Pornography released its report warning of the dangers of obscenity and calling for stricter enforcement of existing laws (CT, July 11, 1986, p. 26). The repercussions are still being felt, as both critics and supporters try to sway public opinion.
Antipornography leaders say news coverage of the commission and its report has heightened America's awareness of the problem. A recent Gallup poll found that the vast majority of Americans are opposed to violent, hard-core pornography. According to the poll, 75 percent of all Americans want a total ban on magazines, movies, and videotapes depicting sexual violence, and more than 90 percent want to ban videocassettes depicting child pornography.
Demand for copies of the pornography commission's 1,900-page final report was so great that the Government Printing Office sold all of its 3,500 first-run copies within one week. Rutledge Hill, a private Nashville-based group, is publishing a paperback version of the report and distributing it through Word Books of Waco, Texas.
Meanwhile, a group calling itself the Media Coalition apparently has launched a campaign to discredit the pornography commission report. A confidential proposal prepared by Gray and Company, a Washington, D.C.-based public relations firm, was leaked to the press and several antipornography groups. The proposal was addressed to John M. Harrington, executive vice-president of the Council for Periodical Distributors Associations, and was written several weeks before the pornography commission report was released. According to the proposal, Gray and Company would spend up to $900,000 during the next year to discredit the commission.
"Quiet efforts should be taken to persuade the Attorney General, the White House, and the leaders of both political parties that the … report … is so flawed, so controversial, so contested and biased that they should shy away from publicly endorsing the document," the proposal suggested.
In an interview, Stephen Johnson, Gray and Company senior vice-president, said his firm is representing the Media Coalition, which includes the American Booksellers Association, the Magazine Publishers Association, the Association of College Bookstores, and other private publishers and companies. He said the coalition has established a group called Americans for Constitutional Freedom, which is concerned about censorship issues. Johnson said the group will spend less than $500,000 on an educational effort aimed at First Amendment issues.
Antiporongraphy Efforts
A different type of campaign involves a broadly representative group of religious leaders who want to win support for the commission's findings. In July, leaders of most major religious denominations met at the New York City home of John Cardinal O'Connor. The group released a statement denouncing pornography's "dehumanizing assault on human dignity."
The statement continued, "We are in unanimous agreement that hard-core and child pornography, which is not protected by the Constitution, is an evil which must be eliminated." The group urged federal, state, and local officials to "exert every responsible effort to implement the recommendations of the Commission on Pornography." The leaders pledged their support as well as the backing of their 150 million constituents (CT, Sept. 5, 1986, p. 58). At a second meeting in Chicago, the group discussed ways to begin applying some of the more than 90 recommendations contained in the pornography commission's report.
The meetings were arranged by the National Coalition Against Pornography (NCAP), an interdenominational group headquartered in Cincinnati. "Hard-core pornography—the kind that promotes rape, violence, and degradation—is … a major problem all Americans need to confront," said NCAP president Jerry Kirk.
A Second Report
Last month, a second government report reinforced the concerns of pornography opponents. At the request of the Attorney General's Commission on Pornography, U.S. Surgeon General C. Everett Koop convened a meeting of 20 scientists and other experts who produced a report entitled "Pornography and Public Health."
That report summarizes the evidence available from the scientific community regarding the effects of pornography, one of the major areas of controversy surrounding the commission report. Koop's report notes that the amount of scientific information on the effects of pornography is limited, largely because it would be unethical to expose individuals, especially children, to pornography for extended periods of time. However, the group produced a series of conclusions they agreed demonstrated "a required degree of social science accuracy," including:
• Children and adolescents who participate in the production of pornography experience adverse, enduring effects.
• Prolonged use of pornography increases the belief that unusual sexual practices are more common than otherwise thought.
• Viewing pornography that portrays sexual aggression as pleasurable for the victim makes it more likely that the viewer will consider coercion in sexual relations to be acceptable.
• An attitude of acceptance toward coercive sex appears to be related to sexually aggressive acts.
• In laboratory studies measuring short-term effects, exposure to violent pornography increases abusive behavior toward women.
Based on these conclusions, the report recommends limitations on public exposure to pornography through content labels and a "media literacy" campaign to help people evaluate media presentations and be aware of possible effects on beliefs and attitudes.
The Koop report also strongly recommends the development of programs to prevent young people from becoming involved in the production of pornography and to help those already involved. Finally, the report calls for further research into other facets of pornography and its effects, stating that "what is evident … is how disturbing, intriguing and incomplete our knowledge of this topic really is."
By Kim A. Lawton
Have something to add about this? See something we missed? Share your feedback here.
Our digital archives are a work in progress. Let us know if corrections need to be made.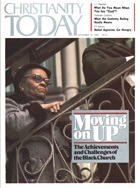 This article is from the September 19 1986 issue.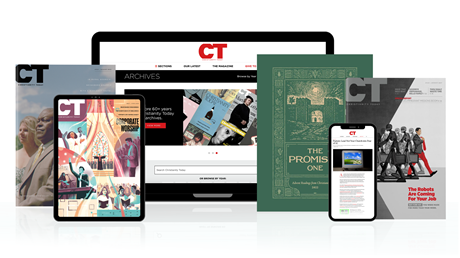 Subscribe to Christianity Today and get access to this article plus 65+ years of archives.
Home delivery of CT magazine
Complete access to articles on ChristianityToday.com
Over 120 years of magazine archives plus full access to all of CT's online archives
Subscribe Now
Friends and Foes of Pornography Commission Try to Sway Public Opinion
Friends and Foes of Pornography Commission Try to ...