CHRISTIANITY TODAY/September 19, 1986
Contributions plunged after the news media shifted its attention from the African famine.
Everyone knows Africa has waged war against famine over the last few years. But few realize that more people died of hunger and hunger-related diseases in Bangladesh than in Africa during the time the drought was at its peak.
What facts are available to citizens of the Western world depends largely on the priorities of the news media. "We are media-driven in our compassion," laments Jerry Ballard, executive director of World Relief. "Our whole concept of where need is depends on where the cameras are aimed."
Cameras aimed at the suffering caused by drought in Africa, earthquakes in Mexico City, and a volcano in Colombia helped spur relief agencies to recordsetting years in 1985 (CT, Jan. 17, 1986, p. 32). But this year has seen a dearth of mass-media coverage of problems in developing nations, called the Two-Thirds World because of its population. And organizations established to address crises in those countries are undergoing crises of their own.
Declining Donations
Contributions to some relief agencies have dropped to levels below where they were in 1984. Giving to World Vision is some $30 million under the organization's original projection for this year. That projection was based largely on a significant increase in World Vision's donor base, from 892,000 in 1984 to 1,300,000 in 1985. The donor base has fallen to 878,000 this year.
"There is a very strong perception in America that the problems in Africa and in the [rest of the] Two-Thirds World are over," says Bill Kliewer, World Vision's executive vice-president. "The American mentality says you can put a quick fix on a problem and be done with it." Experts say highly publicized efforts to address domestic hunger, including Hands Across America and Farm Aid, gave millions of Americans the impression that Africa had recovered from the famine.
World Vision anticipates receiving only $5 million in U.S. government funds next year, as compared to $20 million in 1986. Last month the U.S. Senate voted to divert $300 million from an African relief fund to provide economic aid for rebel soldiers in Nicaragua.
Parachurch organizations are not the only ones feeling the pinch. In the first half of 1986, Southern Baptists gave just $3.4 million to combat world hunger, compared to more than $5.5 million in the first half of 1985. UNICEF's emergency appeal for Africa has netted only about $15 million so far this year, compared to $102 million last year.
The decline in giving has forced relief agencies to take major steps to reduce costs. By next month, World Vision will have cut its U.S. staff from 750 in January to 600. About half the reduction is being achieved through layoffs. Food for the Hungry has reduced its staff by 12 percent through attrition.
World Relief has reduced its overhead costs from 18 percent in 1984 to 12 percent this year. World Vision reports its overhead expenses are lower than they have been in years. Almost across the board, relief and development agencies have cut back on advertising and fund-raising expenses, which could have damaging long-range effects on their financial health.
Meanwhile, typhoons in densely populated Bangladesh have made food hard to come by. There has been drought in India, and severe flooding in parts of Peru and Bolivia. "We've had to abandon some desperately needed, life-and-death projects, even though we try to give them priority," says World Relief's Ballard.
Improved But Precarious
The situation in Africa is improved, but still precarious. A short-term drought could return millions to the brink of starvation. Also, a widespread locust infestation threatens to offset much of the progess achieved since rains ended the drought. World Vision sent only $50,000 to help control the locusts.
Relief experts agree that Africa and other parts of the Two-Thirds World need long-term development efforts. But development attracts neither media attention nor major donor dollars. "To some degree, we [relief agencies] have brought it on ourselves," says Scott Rodin, director of resource development for World Concern. "We can't expect to attract donors through guilt and then expect them to get excited about development."
Compassion International, primarily a child-sponsorship organization, has bucked the trend toward financial decline. Wess Stafford, executive director of development, attributes this to the agency's goal of "getting donors involved intellectually.… Compassion International has sponsored a four-part seminar in 1,500 churches that is designed to answer such questions as "What is poverty?" Thus, Stafford says, donors are not tied into a "crisis-of-the-week" mentality.
"What we need badly," says World Concern's Rodin, "is a nationwide education effort that addresses the real problems and solutions of poverty." Ballard adds that donors must learn to respond in a more systematic way in order to avoid being used as "emotional pawns in the hands of mass media."
Relief experts say the resources exist to meet human needs around the world. World Relief's slogan for its 1986 Thanksgiving campaign is "There is enough, if we care enough." The challenge lies before relief organizations to find the people who care and help them discover a reality beyond their own lives.
By Randy Frame.
Have something to add about this? See something we missed? Share your feedback here.
Our digital archives are a work in progress. Let us know if corrections need to be made.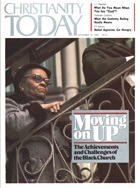 This article is from the September 19 1986 issue.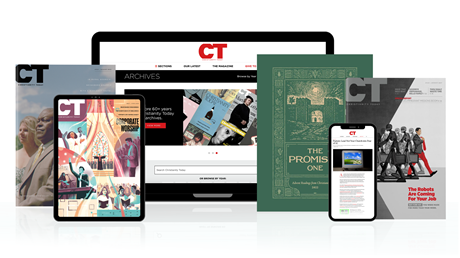 Subscribe to Christianity Today and get access to this article plus 65+ years of archives.
Home delivery of CT magazine
Complete access to articles on ChristianityToday.com
Over 120 years of magazine archives plus full access to all of CT's online archives
Subscribe Now
Relief Agencies Confront a Major Crisis of Their Own
Relief Agencies Confront a Major Crisis of Their Own