It has been four years since Sri Lanka's civil war exploded onto the pages of the world's newspapers with the massacre of some 1,000 ethnic Tamils. Since then, more than 6,000 people have died in continuing ethnic and sectarian violence between Tamil Hindus and Sinhalese Buddhists.
In this island nation off the coast of India, Protestants comprise only 1 percent of the population. But Dutch Reformed minister Reggie Ebenezer says the church can model reconciliation because it is the only religious community that contains both Sinhalese and Tamil people. Ebenezer serves as general secretary of the Evangelical Alliance of Sri Lanka and coordinator of the Lanka Evangelical Alliance Development Service (LEADS). CHRISTIANITY TODAY asked Sharon E. Mumper, associate director of the Evangelical Missions Information Service, to talk to Ebenezer about the conflict and prospects for reconciliation.
What is the religious make-up of Sri Lanka?
About 69 percent of the population are Buddhist, all ethnic Sinhalese. Hindus, who make up 15 percent, are all Tamil. About 7.5 percent of the population are Roman Catholic, an equal number are Muslims, and about 1 percent are Protestants. Most Protestants belong to churches associated with the National Christian Council. Only about one-fourth of them are evangelical or Pentecostal.
What caused the conflict in Sri Lanka?
There was no pronounced ethnic conflict when we gained our independence from Great Britain in 1948. But 1956 saw the beginning of nationalistic thinking that gave preference to the Sinhalese. This coincided with a revival in Buddhism. The government disenfranchised Tamils living in the Eastern Province. These were people of Indian origin who were brought to the country in the 1800s by the British.
Other Tamils, living mostly in the Northern Province, had come to the country many centuries before. Their voting rights were not affected by the disenfranchisement. However, these Northern, high-caste Tamils are more intellectual and vociferous than the Eastern Province Tamils. Radical groups from the Northern Province have used the plight of the Eastern Tamils as an excuse to demand a separate Tamil state composed of the Northern and Eastern Provinces. This is about one-third of the land mass and about 18 percent of the population.
What impact has the conflict had on the Protestant church?
The crisis is contributing to church growth, and Protestant groups are cooperating more than before. The greatest number of conversions is among Buddhists. There has also been a revival of interest in evangelism, especially in the Fellowship of Free Churches and the Assemblies of God, the fastest-growing denominations. Recently, an evangelical movement has been developing within the mainline denominations. There has been growth in these churches, largely as a result of lay participation and evangelization.
How can the church help bring reconciliation?
Because it is the only community made up of both Sinhalese and Tamils, the church is a functional model of reconciliation. However, most churches don't feel they are ready for the role of bringing national reconciliation.
The positions of the government and the Tamil radicals have become polarized, and intermediaries are needed. Because of the credibility we have gained through our relief-and-development work with LEADS, we have been able to participate in peace negotiations, and to talk with people on both sides of the conflict.
How have you worked for reconciliation?
We have been in touch with rebel commanders in the Northern and Eastern provinces. Although we work closely with the government, the rebels know the work we do for Tamils in relief and rehabilitation. And they are willing to listen. I travel around Sri Lanka every month, and I see what is happening. Occasionally, I have found misuse of government or military power. I have made eye-witness reports to those in authority, and as a result restitution has been made.
Our digital archives are a work in progress. Let us know if corrections need to be made.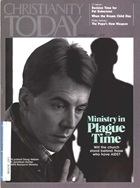 This article is from the August 7 1987 issue.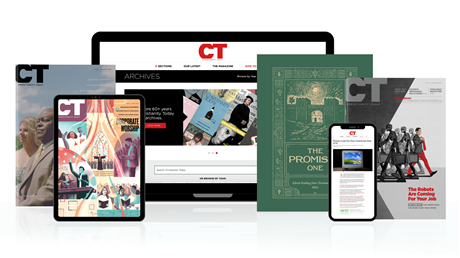 Find hope and historical insight. For a limited time, explore 60+ years of CT archives for free!
Daily devotions from Timothy Dalrymple during this pandemic.
Hundreds of theology and spiritual formation classics from Philip Yancey, Elisabeth Elliot, John Stott, and more.
Thought journalism that inspires you to think more deeply about your faith.
Join now and get print issues access to archive PDFs.
How Can Christians Bring Reconciliation to Sri Lanka?
How Can Christians Bring Reconciliation to Sri Lanka?