PHILANTHROPY
The Bottom Line
Two recent surveys of charitable giving by corporations indicate that corporate giving last year declined, or at least leveled off, according to a report in the New York Times.
A survey by the Conference Board, a business research organization, found that corporate contributions last year were down (by 2.5 percent) for the first time in 15 years. The annual report of the American Association of Fund-Raising Counsel states that corporate giving increased last year, but only modestly.
A major reason for the lock on corporate checkbooks, according to the Times report, is the restructuring pressure facing many traditionally large donors, including oil companies. William Woodside, an executive for the Primerica Corporation, lamented that among the new crop of corporate managers it has become "positively un-American to look at anything except their own bottom line."
Andrew C. Sigler, chief executive of the Champion International Company, was quoted in the Times as saying there has been a change in the country's "attitudinal atmosphere." Ten years ago, said Sigler, "the pressures on me were to see that Champion did more for the community. But the world has changed. Today, greed is in and we are told greed and intolerance are good for the country and for the company. But I don't see it that way."
EDUCATION
Religious Discrimination
The Association for Supervision and Curriculum Development, a highly influential public education group, has charged that religion has been unfairly excluded from public school textbooks.
Made up of some 80,000 teachers and administrators who specialize in developing curricula, the organization recently issued a strongly worded report calling for remedies. It states that "given the significance of religion and religious movements … their virtual absence from today's … textbooks is particularly reprehensible."
Said University of Texas professor O. L. Davis, the primary author of the report, "It is a clear abuse of history for the texts not to associate Martin Luther King Jr. with his … black Baptist roots." Davis added that textbooks should also present the negative side of religion, including the history of discrimination against religious minorities by majority faiths.
LEGISLATION
The Road To Euthanasia?
The New York State Senate has approved legislation that sets physicians' guidelines for determining whether to resuscitate patients who are terminally ill.
According to the legislation, all patients who have undergone cardiac or respiratory arrest would be resuscitated unless they had given prior consent for the attending physician not to act. If a patient is not considered competent, consent could be given by someone chosen by the patient at a time when he was competent. If no such person had been chosen, hospital officials could choose a surrogate from among the patient's close friends and family members.
"We are on the road to euthanasia," said State Senator Ralph J. Marino. "We're playing God."
BIRTH CONTROL
'Yes' To Contraceptives
The 8,000-member National Education Association (NEA), citing the need to reduce the incidence of teen pregnancy, has endorsed the practice of distributing contraceptives at school health clinics.
The nation's largest teachers' union at its recent annual meeting approved a resolution supporting comprehensive health care clinics that "if deemed appropriate by local choice" provide "family planning counseling and access to birth control methods and instruction in their use."
NEA delegates also called for AIDS education courses, including information about "abstinence and medically accepted protective devices."
Critics of the practice of dispensing contraceptives at schools claim the process increases teen sexual activity and the possibility of pregnancy. Prolife groups maintain that the practice increases the incidence of abortion.
NEBRASKA
Dismissing A Fine
Nebraska's Supreme Court has dismissed a $19,000 fine levied against a Baptist pastor who refused to close his church school in 1984 and 1985.
Robert Gelsthorpe, pastor of the North Platte (Neb.) Baptist Church, was fined $200 per day for each day his church's school remained open in defiance of state law. At that time, the law required state certification of teachers in both public and private schools (CT, Feb. 17, 1984, p. 32). Gelsthorpe, known for his strategy of "nonaggressive resistance," was required to spend his days at the local sheriff's office in lieu of a jail sentence.
The Nebraska Supreme Court determined the pastor could not be considered to have been in willful contempt of the law. Prior to the 1985–86 school year, Nebraska dropped its certification requirement for teachers in private schools.
PEOPLE AND EVENTS
Briefly Noted
Corrected: A National Council of Churches news release that misreported membership trends in the Christian and Missionary Alliance (CMA). The news release indicated the CMA'S membership had declined 2.27 percent in 1985 (CT, July 10, 1987, p. 36). Actually, the denomination's membership grew by 2.1 percent.
Succeeded: L. John Eagen as president of St. Paul Bible College near Waconia, Minnesota. Eagen resigned to return to the pastorate. St. Paul's new president is Bill W. Lanpher, who has spent the last 16 years working at the headquarters of the Christian and Missionary Alliance.
Our digital archives are a work in progress. Let us know if corrections need to be made.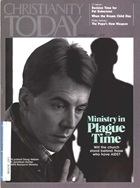 This article is from the August 7 1987 issue.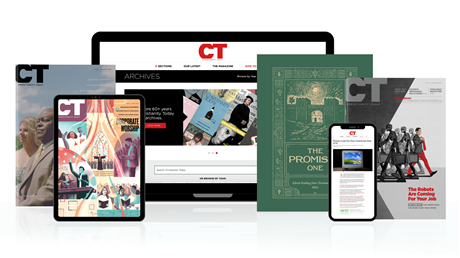 Find hope and historical insight. For a limited time, explore 60+ years of CT archives for free!
Daily devotions from Timothy Dalrymple during this pandemic.
Hundreds of theology and spiritual formation classics from Philip Yancey, Elisabeth Elliot, John Stott, and more.
Thought journalism that inspires you to think more deeply about your faith.
North American Scene from August 7, 1987
North American Scene from August 7, 1987